Deutsche Bahn is building a new ICE maintenance facility in Nuremberg, investing around 400 million euros into the project.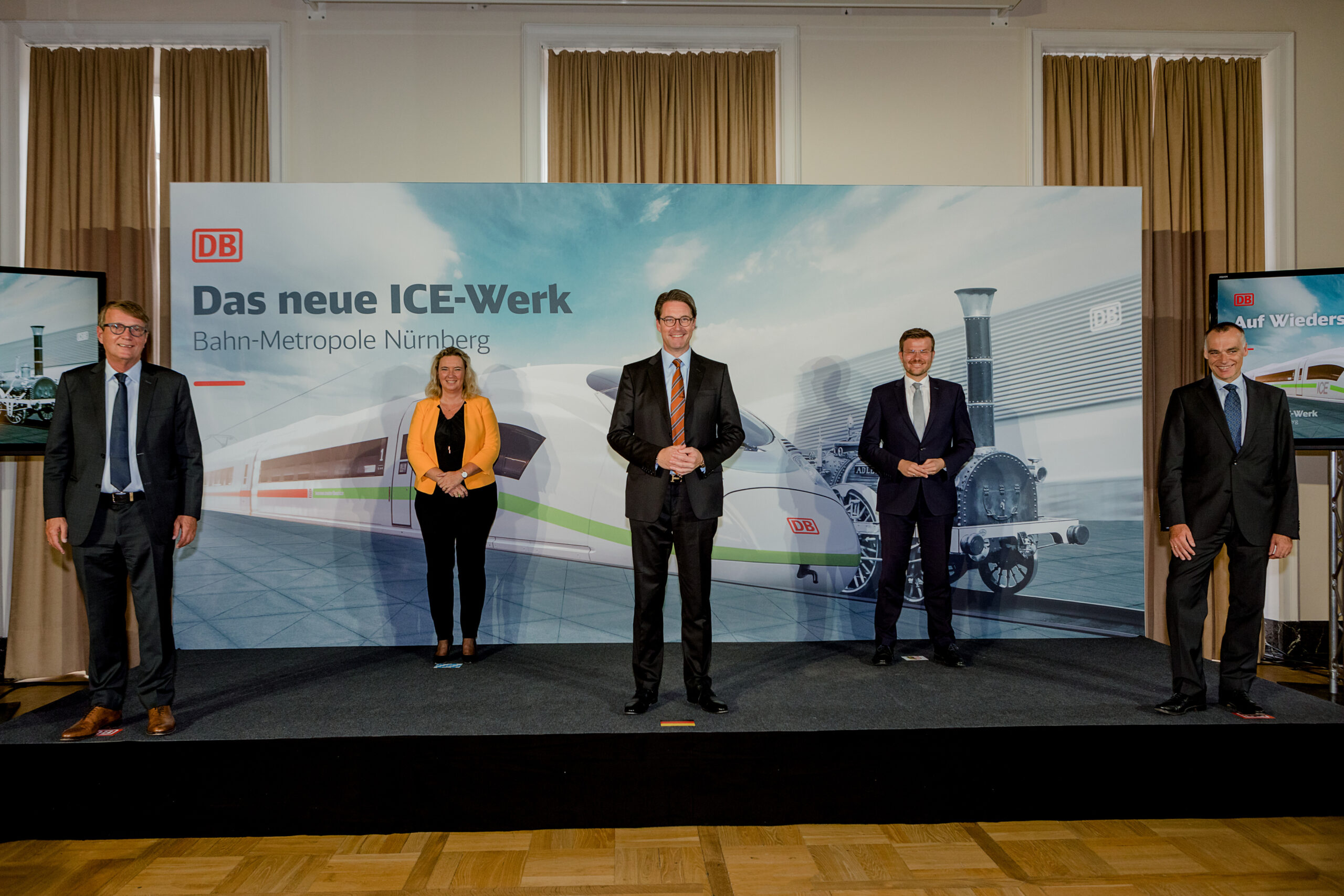 The facility will be carbon-neutral and provide 450 jobs. This is the tenth facility of DB-Fernverkehr (long-distance). The relevant permit procedures are now being launched. Deutsche Bahn is aiming to open the facility in 2028. At its heart will be a 450m maintenance hall with six tracks where up to 25 ICE trains can be serviced per day.
"A high-performance railway is the backbone of the mobility transition. We have to set the points for growing and maintaining the fleet of tomorrow today. The decision to build the new facility in Nuremberg is an important milestone."
Deutsche Bahn is investing 8.5 billion euros in expanding and modernising its entire long-distance fleet. It is, among other things, purchasing 167 new ICE 3 and ICE 4 trains.
"Nuremberg is a central hub in our network and therefore an ideal location for our new facility. We're creating 450 attractive jobs here and local businesses will be able to participate in the tenders for the construction of the new facility. We're thereby strengthening the economy of the entire region."
Transport minister Andreas Scheuer and Bavaria's transport minister Kerstin Schreyer attended the announcement event along with the mayor of Nuremberg. The exact location of the facility will be determined over the coming months in close co-operation with the regulatory authorities.
"Deutsche Bahn is our number one player when it comes to protecting the climate and providing secure jobs for the future."
The railway in Germany began in Nuremberg 200 years ago. Most recently the city became even more significant from a rail perspective with the opening of the high-speed line between Berlin and Munich in 2017. Major European north-south and east-west connections cross in Nuremberg.
"The new ICE facility in Nuremberg won't just create more environmentally friendly mobility and secure jobs. As a Free State we're making sure that the region will get additional forest. We are making more than 300 hectares of state forest available as an ecological offset."
Also read: