Niederbarnimer Eisenbahn (NEB) has ordered 31 two-car, battery-operated Mireo Plus B trains from Siemens Mobility for the new East Brandenburg rail network.
The Berlin-Brandenburg metropolitan area will be the first to get the battery-electric regional trains when they go into service on the VBB network in December 2024, along with a new, expanded timetable.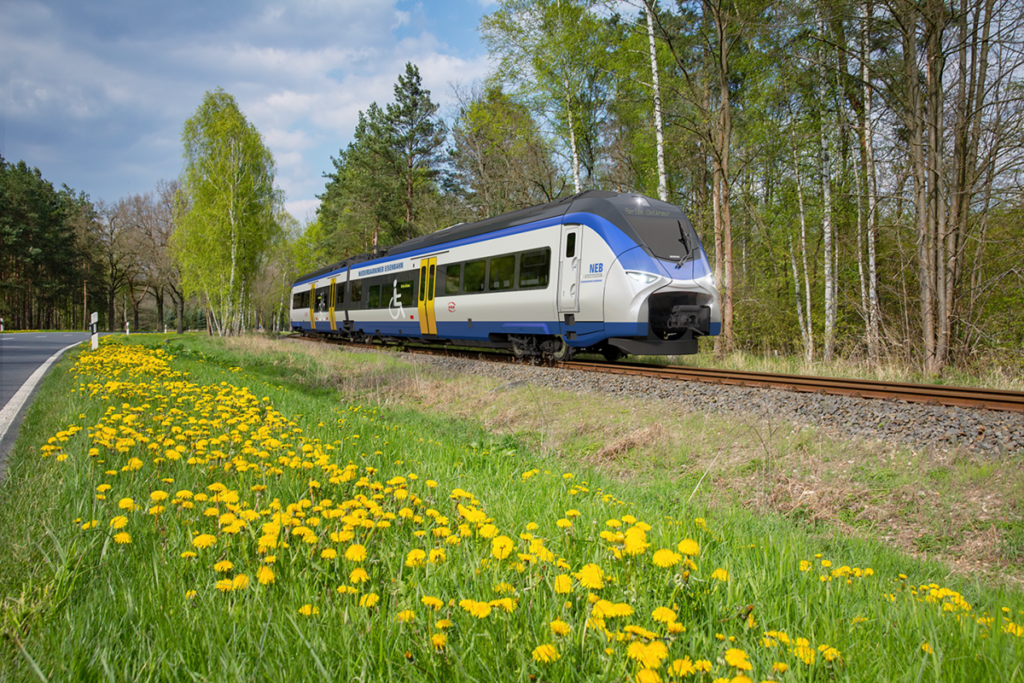 Siemens Mobility's Mireo Plus B trains draw energy from the overhead contact line, also charging the lithium-ion batteries in order to provide the trains' power supply on non–electrified sections of the network.
The two-car trains have a battery range of over 90 kilometres.
The federal states of Berlin and Brandenburg are responsible for planning and financing regional rail passenger services in the VBB region, and their tender for the East Brandenburg rail network focused on reducing environmental pollution.
By switching from diesel- to battery-powered trains, annual fuel consumption will be reduced by 4.4 million litres.
The new trains will also completely eliminate local CO2 emissions and, depending on the electricity mix, cut supra-regional annual emissions by approximately 11,500 tonnes.
"The use of environmentally-friendly propulsion systems in public transport marks a milestone in the technical transition taking place in the rail sector.
"As the first battery-electric, multiple-unit train in the VBB network, the Mireo Plus B provides real added value in terms of climate compatibility and economy compared to the trains operating with combustion engines currently in use.
"This trend toward electric trains, together with an even more attractive service offering, will continue and give further impetus to the transport transition."
The new trains will improve services and comfort for VBB network passengers. With three doors on each side, passengers with wheelchairs or buggies will be able to board and exit more easily.
Passengers will also have access to free wifi and a real-time passenger information system, as well as evenly distributed electrical sockets, USB charging ports and locations for inductive charging.
Together with a higher frequency service, this will make regional train travel more attractive, and help get more travellers out of their cars and onto public transport.