Siemens Join 100 Resilient Cities
Siemens join 100 Resilient Cities, a Rockefeller Foundation initiative to make cities more resilient to challenges presented by the modern world. Siemens have signed up to the 100 Resilient Cities Platform of Partners to work with private companies and public entities to enable cities, institutions and populations to meet the challenges presented by rapid urbanisation, globalisation and climate change.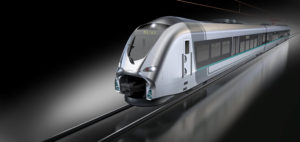 Internationally, cities are increasingly aware that these issues, as well as developing digitalisation, are changing the way they manage, build and operate city infrastructures, including urban transport networks. 100 Resilient Cities and its Platform partners are working to create a protocol for cities by which they can improve their resilience to the growing challenges faced in the 21st Century – enhancing their capability to meet these challenges as well as grow and prosper.
Siemens will supply the project with its understanding of transport, as well as the energy and construction sectors, to help build 100 Resilient Cities' strategies. Cities that are engaged and interested in finding out more about intelligent and resilient infrastructure can benefit from reduced costs, better capacity, minimised energy consumption and improved quality of life for citizens.
Roland Busch, member of the managing board of Siemens AG, said:
"Technology is the key to building resilience. In a globalised world, only the most resilient and adaptable cities will remain economically competitive and attractive for business growth. Resilient infrastructure is not an option. It is a must!"
Michael Berkowitz, President of 100 Resilient Cities, said:
"Cities need to make informed decisions about their continued growth and subsequent infrastructure needs. By leveraging Siemens' infrastructure knowledge and expertise, we will be able to help cities in the 100RC Network innovate and implement solutions to the challenges facing cities in the 21st Century."
Other 100 Resilient Cities platform partners include Microsoft, Swiss Re, the World Bank, Cisco and Sandia National Laboratories.