Siemens UK: Gender Pay Gap at Almost 20 Percent
Siemens UK has published its Gender Pay Gap report for 2018. It finds that the median gender pay gap is 19.79 percent. Siemens has 15,000 employees in the United Kingdom of whom 79 percent are male and 21 percent are female. The median bonus pay gap is 15.45%. Regarding the roles men and women hold, women make up 34.42% of the lower-paid positions. However, they only make up 13.21% of the upper-paid positions.
The Gender Pay Gap
It is important to realise what the gender pay gap is and is not. The gender pay gap is a comparison of the average pay men and women get regardless of their work. It is different from an equal pay comparison, which looks at how much men and women get paid for the same, similar or equivalent work.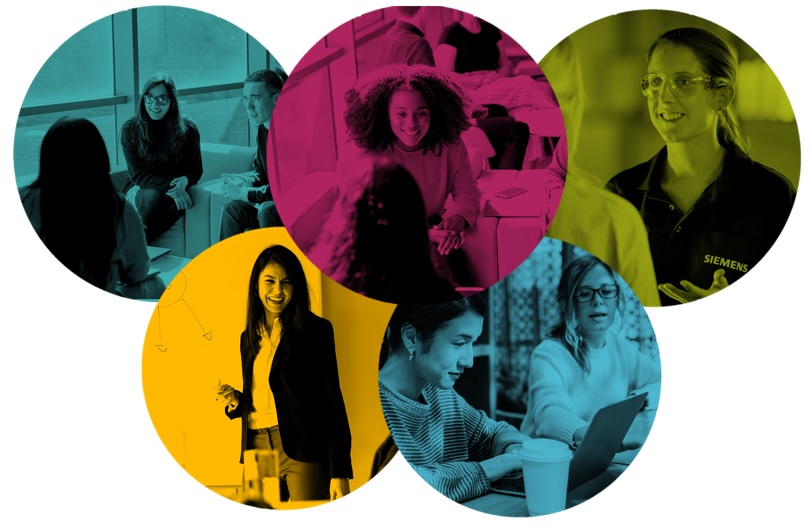 Valerie Todd, Human Resources Director, Siemens plc, said:
"We are beginning to make progress on improving gender diversity but there is more we need to do and more we can do. We are determined to use our position as a global leader in the digital and manufacturing sector to make a real difference, whether it be through our recruitment practices, brand strength or leadership on diversity and inclusion.

"It is only by approaching diversity with concerted and continuous action that we can achieve our ambition of gender balance in our company."
Juergen Maier, CEO, Siemens plc, said:
"I continue to be concerned by the gender pay gap at Siemens; despite concerted efforts and a wide range of initiatives, the ratio of men and women has not changed significantly. This is disappointing and just as we need courage to bring ingenuity to life, we need the courage to demand actionable change from ourselves in order to address the barriers, both societal and internally to improve gender diversity and reduce our gender pay gap.

"As well as being vital to the success of any business, we know that gender diversity plays a part in our wider ambitions to challenge outdated gender norms and encourage more girls and women to consider careers in science, technology, engineering and maths."
Siemens Gender Pay Gap Report Statistics
Siemens has increased female apprentice recruitment from 11% in 2017 to 22% in 2018
It has recognised and trained 48 women in its 'Women into Leadership' programme
Siemens has maintained an intake of 25% female graduate trainees for a second year in a row
In the years ahead, Siemens says it wants to focus on 4 key objectives:
talent acquisition (e.g. promote STEM entry-level roles to female graduates)
employee-led flexibility (e.g. promote flexible working options)
inclusive culture (e.g. develop a clear path to progression for women)
Women in Leadership (e.g. provide unconscious bias training to even more employees)
Simone Davina, General Counsel, Diversity & Inclusion Ambassador, Siemens plc, said:
"While we have made some progress in improving the gender balance in entry level talent acquisition there is still room for improvement in middle and senior management. That is why we have chosen to focus our attention in the years ahead on four key objectives: Talent Acquisition and Succession; Employee Led Flexibility as an enabler for Inclusive Culture and Women in Leadership. Inclusion is a key for inventiveness and ingenuity for life."