Fifteen years ago, Harsco Rail embarked on a pioneering journey by introducing the world to its very first drone tamping machine.
But that was just the beginning of our innovation story. Since then, we've continued to push the boundaries of rail maintenance technology, unveiling four more cutting-edge drone machines.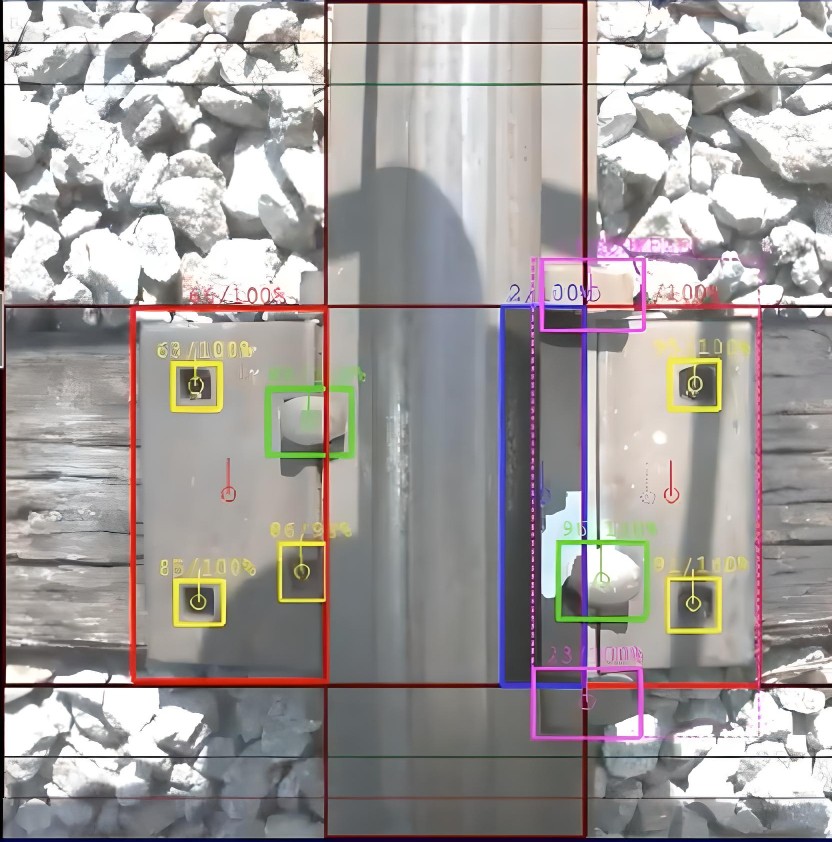 These machines are powered by our advanced technologies, including state-of-the-art machine control systems, radar, GPS, collision avoidance systems, precise track measurement tools, and advanced vision systems.
Introducing IRIS: The Future of Railway Maintenance
Our latest breakthrough is the patented IRIS (Intelligent Railway Infrastructure Solutions) artificial intelligence system. IRIS harnesses the power of machine learning to revolutionize rail maintenance. It gathers critical data about machine performance and track conditions in real-time, enabling autonomous operations with minimal human intervention.
Key Features of IRIS
IRIS offers a range of game-changing features, including:
Active Collision Avoidance: Safeguarding your rail maintenance operations.
Track Obstacle Detection: Identifying and overcoming obstacles with precision.
Track Feature Identification: Enhancing track quality through intelligent identification.
Tie Targeting: Ensuring precision in maintenance tasks.
Automated Guided Workheads: Streamlining processes for improved efficiency.
Each of these features is meticulously designed to enhance production efficiency and elevate maintenance quality.
Join Us at Railway Interchange in Indianapolis
Are you curious to experience the future of rail maintenance? We invite you to visit us at Railway Interchange in Indianapolis, where we'll provide in-depth information and captivating demonstrations of IRIS and our innovative rail maintenance solutions. Don't miss out on this opportunity to witness the future of railway maintenance.
Stay tuned for more updates as we continue to redefine rail maintenance excellence.
Booth Number: 4949 | Exhibit Hall: REMSA
October 1-4, 2023 | Indianapolis, Indiana, USA – Indiana Convention Center
This article was originally published by Harsco Rail.