Harsco Rail – Track Maintenance You Can Rely On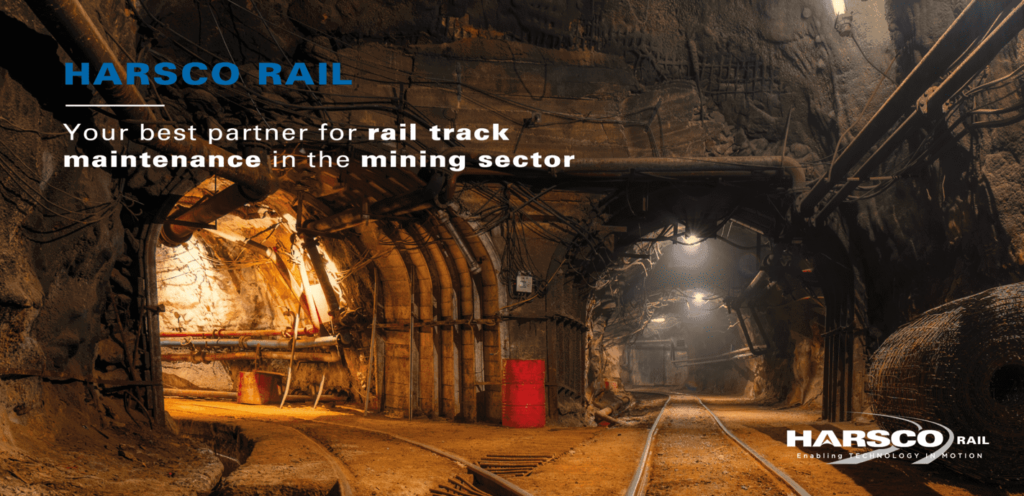 Who We Are
Harsco Rail, formerly known as Harsco Track Technologies, was founded in 1905 and has proudly served the railway industry ever since. Today it is a global leader in track maintenance and railway infrastructure services, with its core strengths spanning product design and engineering, intelligent monitoring and lifecycle management of rolling stock and more. Harsco Rail has a large fleet of specialized maintenance vehicles around the world, servicing more than two dozen countries across Europe, North America, Australia and Asia. It also provides an array of track-side products and components to ensure safe, reliable rail operations that reduce costs and maximize efficiency across the entire system. Harsco Rail prides itself on its consistent commitment to quality workmanship and exceptional customer service.
The mining sector is a major contributor to the economy and employs a large number of people. However, the sector is facing a number of challenges, including the high cost of rail track maintenance. This cost is driven by the need to transport materials and equipment to and from mines, as well as the need to keep the railways in good repair. The sector is also facing a number of other challenges, including the need to reduce greenhouse gas emissions and the need to improve safety.
Our Locations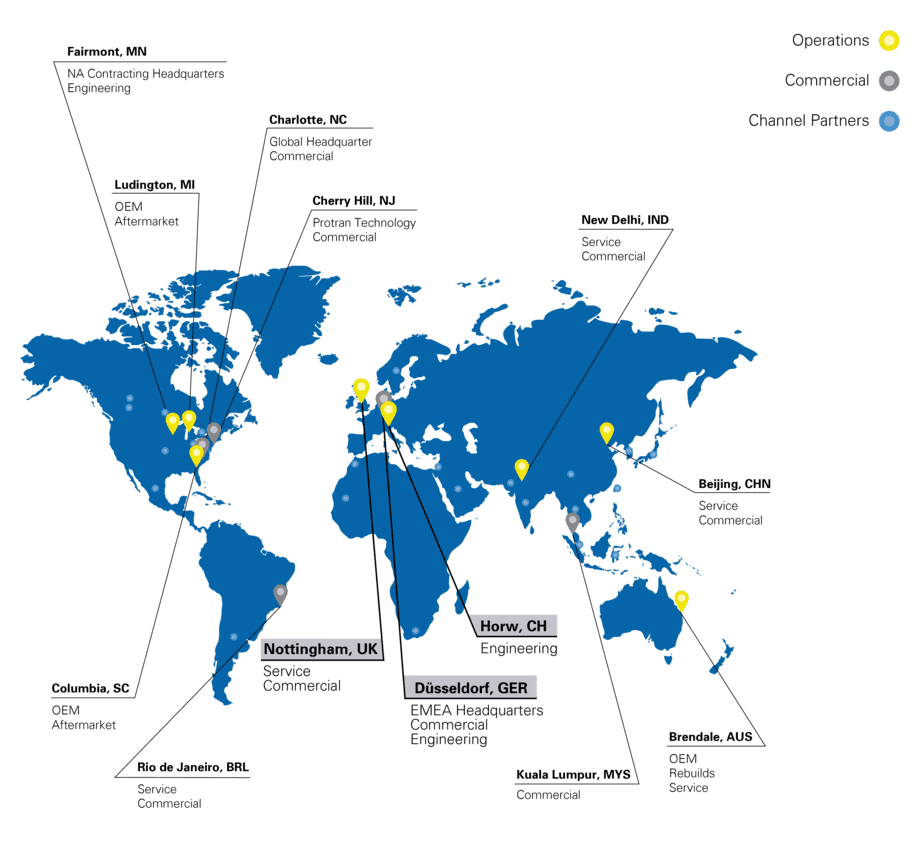 Our Solutions
Our solutions enable you to focus on your primary operations while we manage your rail treatment needs.
Surfacing – Tampers/Regulators
We have an extensive surfacing portfolio, with global expertise and innovative solutions to maintain your tracks. Our suite of tampers, stabilizers, ballast regulators and track lifters are constantly evolving and integrating new technologies to ensure our solutions align with your needs.
Track Construction and Renewal
Harsco Rail's new track construction machines are top of the line. They've been used on some of the biggest projects in the world, and have successfully installed over 30 million sleepers on 15,000 km of track. We also have unique used machinery opportunities in this department, with the Harsco Rail OEM guarantee of quality and reliability!

Rail Treatment – Grinders
Harsco Rail's extensive rail treatment portfolio of vehicle solutions guarantees that your tracks will last for years to come. Our market leading Rail Grinder machines are available in 10, 20 or 30 stone configurations and have proven productivity levels in harsh, desert climate environments. With over 150 grinders delivered globally in the past 25 years, Harsco Rail is the clear choice when it comes to keeping your tracks operational.
Technology
Harsco's FRA-based TGMS system provides real-time monitoring of multiple track geometry parameters, such as curvature and super elevation, as well as the ability to detect different types of defects. Our Ultrasonic system is designed to be both advanced and robust, able to test continuous and joint tracks, including rails with damaged rolling surfaces caused by squats or corrugation. Defects can be detected at high working speeds of up to 120 km/h, in compliance with major NDT standards. Additionally, our profile measurement and video monitoring system rounds out our diversified portfolio, providing a one-stop solution for measurement and inspection. Harsco's Hy-Rail inspection vehicle is the ideal compact solution for all Rail networks, including private, public, and industrial lines. It is more flexible and maneuverable than traditional rail vehicles. Our technology represents various systems which easily adapts with our Hy-Rail.
Are You Looking for Machinery Yet Dreading the Long Wait Times?
Try our refurbished machines! We only get the best pre-owned options and can upgrade them with original equipment manufacturer (OEM) parts. You'll benefit from having a machine that's nearly new, but at an affordable cost and much quicker delivery time. Additionally, we provide full-service maintenance; so your machine will stay in top condition without any worries on your part. What are you waiting for? Get in touch now to schedule a free consultation today!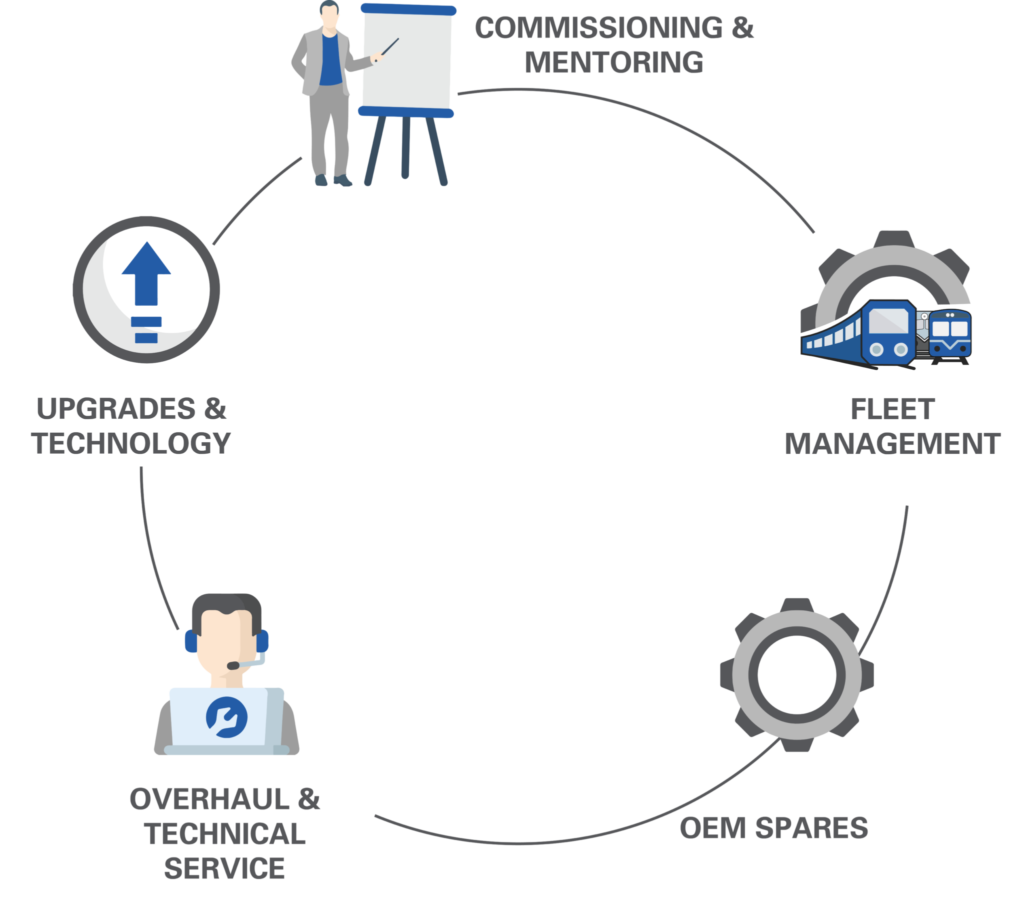 Comissioning & Mentoring
For commissioning, you can choose from a variety of training programs that fit your needs. You can receive training either remotely or on site, whichever is more convenient for you. Additionally, we also offer individual short term, long term, and periodical mentoring programs.
Fleet Management
Harsco's fleet management services are designed to support your machines throughout their lifecycle, from purchase to retirement. We'll work with you to develop a customized on-site service plan that covers all aspects of machine maintenance, so you can focus on your production goals and achieving the best possible results. Our team of experts will be there to keep your machines running smoothly and efficiently, so you can keep your business moving forward.
OEM Spares
We can tailor consignment stock agreements to your specific needs, ensuring that you always have the critical spare parts you need when you need them. And for longer-term planning, we offer long-term spares supply agreements that give you peace of mind and help you avoid unexpected downtime. Contact us today to learn more about how we can help keep your operation running smoothly.
Overhaul & Technical Service
If you're looking for top-notch overhaul and technical service for your equipment, you've come to the right place. Our team of experts can provide support on all aspects of your overhaul activities, from OEM spares to technical staff support, to help you meet your maintenance targets. And our 24/7 technical support hotline means you can always get help when you need it. Plus, our remote troubleshooting service lets you connect with OEM experts anytime, anywhere. And if you need on-site service, we can provide troubleshooting, diagnostics, and repairs.
Upgrades & Technology
Our cutting-edge upgrades and technology services are designed to keep your machines running at their best. We offer on-site and remote diagnostic and consulting services to help you troubleshoot and improve your machine's performance. We also offer a wide variety of innovative measurement and safety solutions, including our Callisto Track Geometry products, MRail mobile asset remoting system, roadway crossing safety system, just to name a few.
OEM-Enabled Refurbished Machinery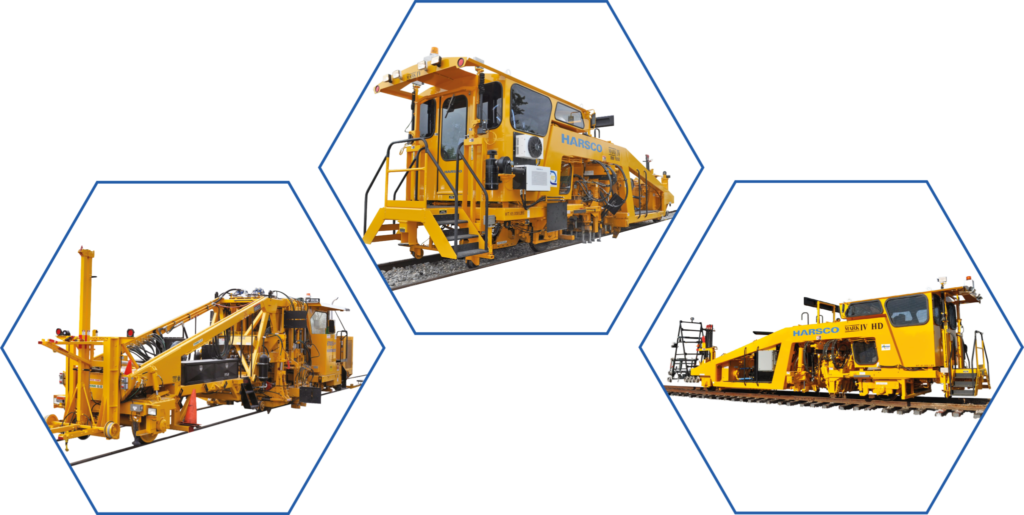 Harsco Rail is your reliable and robust solution for all your track maintenance needs. We offer machines that are built to last, as well as unique technology enhancements, like our interior-based track geometry, to increase productivity and safety. And the best part of working with Harsco Rail? We're with you every step of the way- from the initial search for a machine, through the commissioning and training phase, all the way to the lifecycle support of your daily operation. As an Original Equipment Manufacturer (OEM), we know our machines better than anyone else on the market. So when you choose Harsco Rail, you can be confident that you're getting the best possible service and support.
This article was originally published by Harsco Rail.