Harsco Rail Partners with Möser Maschinenbau to Launch UK-Based Grinding Machine
There's a new weapon in the UK rail industry's armour to keep tracks in good condition and provide passengers with a smooth, reliable journey.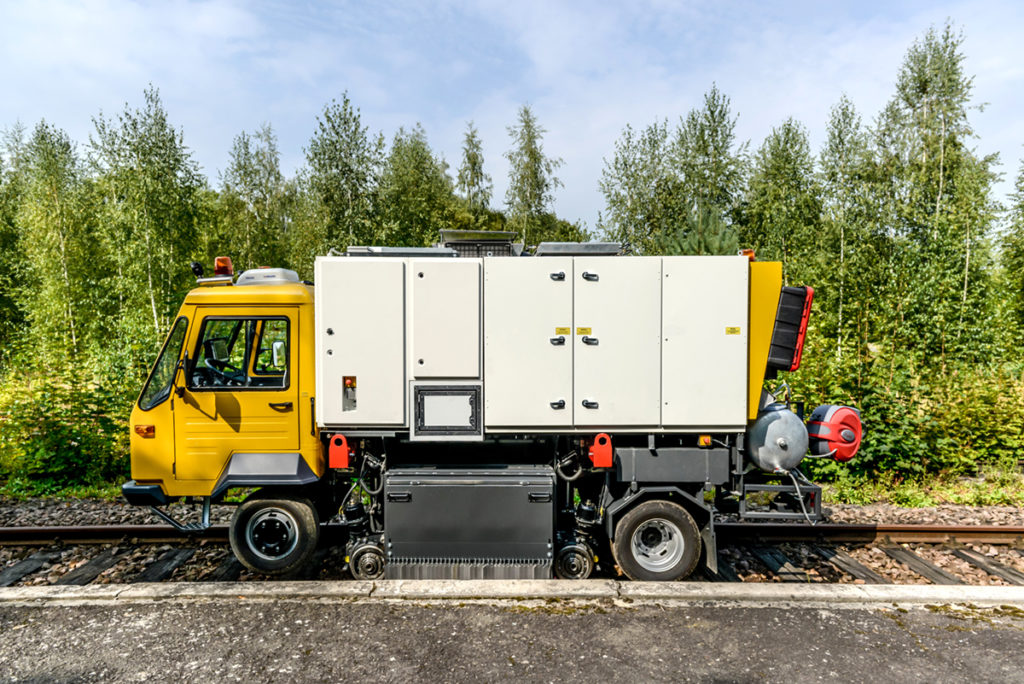 Railway equipment manufacturer and track maintenance company Harsco Rail has entered into a partnership with railway equipment manufacturer Möser Maschinenbau, which includes the distribution of road/rail grinding machine Ro-V 149.
The arrival of the Ro-V 149 means the UK light rail industry will no longer have to rely on obtaining grinding machines from mainland Europe – making it more efficient and flexible with the vital machine available at much shorter notice.
This versatile Ro-V 149 grinding machine is perfect for use in urban areas on metro, light railways and tram networks due to its low 75dB noise level.
It is suitable for re-profiling, removing corrugation and mill scale. The machine forms part of Harsco's efforts to create the optimal wheel/rail contact, while prolonging the lifespan of the track.
The Ro-V 149 can also grind switches, check-rail curves, grooved rail and road crossings efficiently.
Dave Marsh, Director of Contracted Services and Service Fulfilment at Harsco Rail Limited said:
At Harsco Rail we can now offer the Ro-V 149 as part of our contracted services, to any infrastructure manager in the UK that has grinding requirements. The convenience of this availability will be a huge benefit to the industry.

Now we have this machine based in the UK it will not only reduce mobilisation costs, but also increase flexibility, working more effectively and efficiently.

It's the only one of its type in the UK and speaking to people at a recent rail conference, it has been highly anticipated.
Features and Benefits
Due to the low width and height of the Ro-V 149, it is able to operate in almost all clearance gauges. It is compact enough to allow for access in narrow passages, and has no issues working alongside traffic on rail or road.
It has high performance and low operational costs with a maximum fuel consumption of 15 litres per hour and a short set up time.
The grinding machine can also be transferred to and from rails in less than two minutes. It can be operated on rail with different gauges from 1000mm to 1667mm.
It has low air emission with max CO2 emissions of 60kg per hour, allowing for working in public areas and a lower environmental impact.
The Technology
The grinding technology includes six separately moveable spindle units, four of them for cup wheels and two for peripheral disks.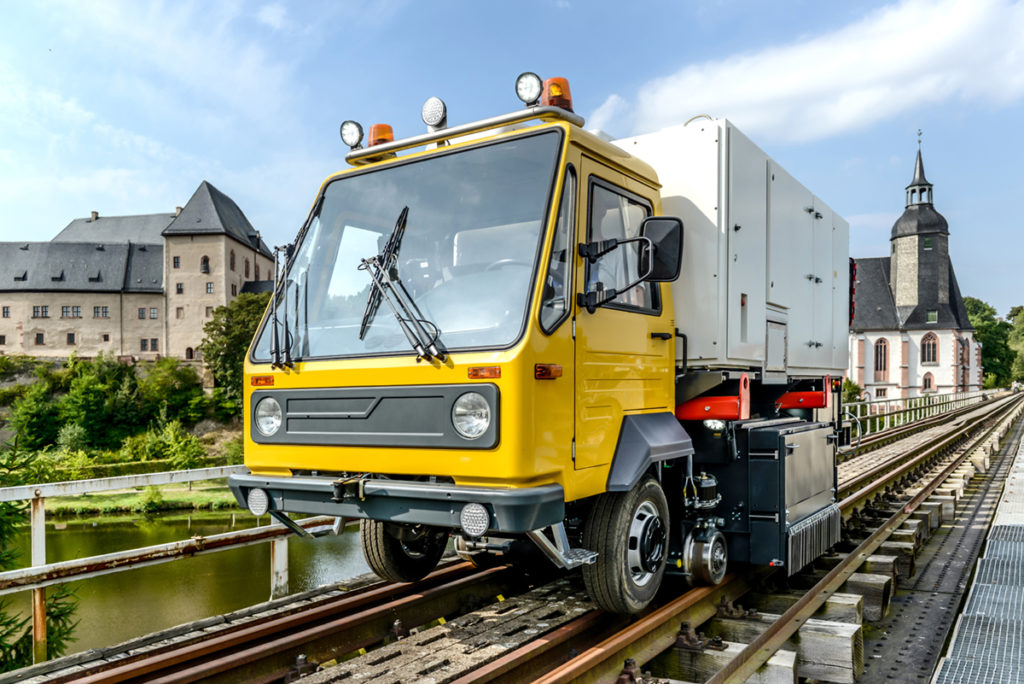 The vehicle drive is through the rear axle both on road and rail. During on-tracking the vehicle is positioned over the rails, the grinding carriage is deployed, the vehicle frame raised by hydraulic cylinders and then the rear axle, including traction motor is lowered and pressed onto the rail by pneumatic cylinders.
Technical Specifications
Dimensions 5.152 x 2.020 x 2.577 mm
Max weight 6.500kg
Max axle load on road 3.900 kg
Max axle load rail 3.300kg
Max travel speed road 20km/h
Max travel speed rail 20km/h
Working speed 0-5km/h
Rail Live Exhibit
Harsco Rail presented the newly acquired Ro-V 149 and its associated grinding services at Rail Live 2019. The exhibition took place during 19-20 June at the Quinton Rail Technology Centre in Warwickshire. Set on a disused railway site with real tracks, exhibitors not only had the opportunity to present their machines, but also to hold live demonstrations. The exhibition generated some good leads for the team following some promising conversations which they hope will result in future collaborations.