The refurbishment works include:
replacing 25,000 standard class seats
converting one first-class carriage on all of the 35 eleven-car Pendolinos into standard-class carriages to create an additional 2,000 standard class seats – a total of 607 seats per train
fitting a new café bar
making improvements to the lighting and fitting new carpets
increasing and improving the use of technology, such as passenger information screens
installing more luggage storage
providing power points at every seat
refurbishing the toilets
"The Pendolino is a real workhorse which has helped to transform services on the West Coast Main Line. This investment will take them to the next level and they'll feel like new trains with state of the art technology and brand new seats. I can't wait to see the reaction from our customers and people."
The first train at Widnes is set number 390125, which has clocked up more than 5.1 million miles. This train will be in Alstom's Widnes depot for 16 weeks in total. During the first six weeks it will have a technology upgrade, testing and validation. Then the new cafe bar will be installed. After that, the train will get new flooring, tables, seats and the interior in general will be refurbished.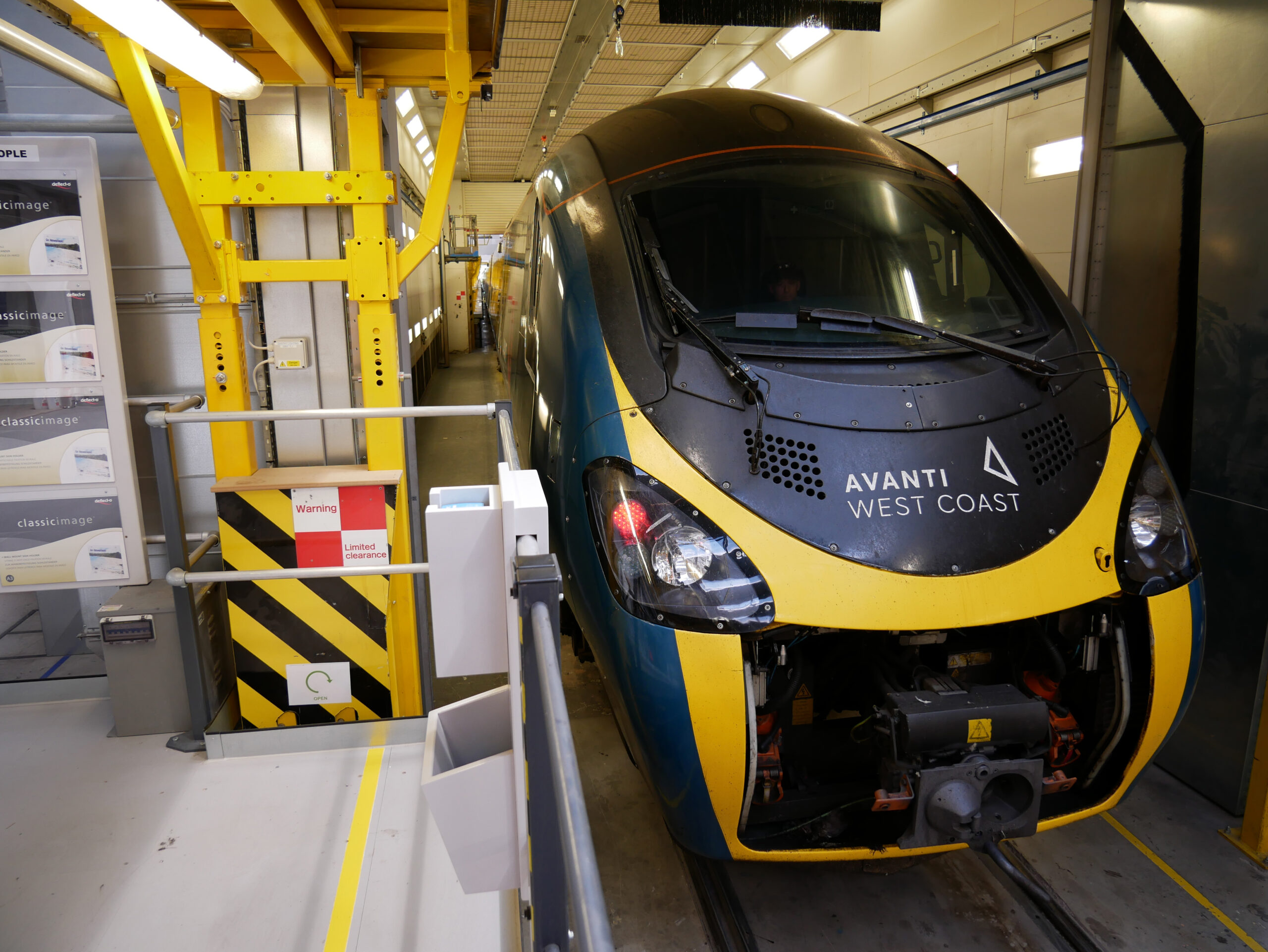 The first four trains are described as 'learner trains'. The fifth train should then undergo its refurbishment in a two-week period.
The upgrade programme will continue until February 2024, when all 56 Pendolinos will have been refurbished. However, there is an aspiration to bring that date forward, especially with the 9-car Pendolinos, which could be refurbished in as little as one week.
"We were delighted when our friends at Avanti West Coast entrusted our team at Widnes with the upgrade of the Alstom-built Pendolino, one of Britain's most reliable, popular and sustainable trains.
"Alstom is the nation's leading train services provider and train refurbishment is a major part of our offering, so we can't wait to get cracking on this landmark project."
Other changes Avanti West Coast has been making to its services are the introduction of its 'standard premium' class and its at-seat ordering. A new fleet to replace the Bombardier-manufactured diesel Voyagers will be introduced in 2023.