Railway-News Speaks to TfL's Osvaldo da Silva
Osvaldo da Silva is delivering a speaker session titled 'Enabling mobile payments on the Transport for London network' as part of PayExpo Europe, taking place 7 & 8 June at London's ExCeL. He speaks to Railway-News.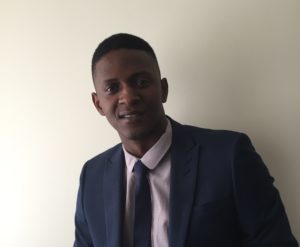 What is the current rate of mobile payment usage vs the Oyster Card on TfL?
[ODS] Overall contactless journeys now represent 28% of TfL's pay as you go market share, of which 4% are using mobile devices
What are your predictions on increased adoption with the newly integrated Android Pay?
[ODS] Before Apple pay launched mobile payments represented an insignificant number of overall contactless transaction and we are now at 4% of all contactless transactions made by mobile devices in just under a year, which considering the millions of journeys that are made using contactless this is a great achievement, so a reasonable prediction would be of another 4% increase so that within one year mobiles will represent at least 8% of all TfL's contactless transactions, considering the various initiatives that are being launched in the mobile payments world within the next 12 months.
TfL accepts mobile phones with an American Express, Barclaycard, Maestro, MasterCard or Visa contactless payment application. Please list some of the key challenges incorporating multiple platforms into the existing TfL network.
[ODS] Most of the enabling work to allow mobile devices on our network was brought about with the launch of contactless cards on the TfL network, the introduction of mobiles allowed us to expand on this with choice and more personalised experience, nevertheless the key challenges faced are:

Transaction speed and NFC presentation variances – in terms of NFC location and signal strength varying in different mobile devices, which if inadequate can cause bottlenecks and poor CE in a busy transit environment
Raising awareness of contactless and contactless mobiles to all customers
Keeping up to date with new NFC products entering market and how their product interacts with our systems
Managing the reactions of customers who have declined transactions and are unable to travel
Coordinating closely with TfL so that any potential contradictions between TfL messages and other App messages about non-standard charges are avoided
Making clear that, while the same contactless card can be used either as a card or as a notional card loaded on a mobile, transactions in these two different modes may be regarded separately –for example a customer cannot start a TfL journey with a mobile and finish it using the card itself that is loaded on the mobile
Other than flexibility/choice, what are some of the main benefits for consumers?
[ODS] As well as flexibility/choice, access to real time data about payments seem to be a key theme that customers see as a  benefit of using mobiles; although in transit there are other general contactless benefits like cost savings in daily and weekly capping, access to more data, and more efficient refund channels, mobile-specific discount offers such as (Fare free Monday by MasterCard), ability to enable multiple mobile devices to one card (convenient for families, group travel, possibly company travel) , etc.
Please describe some of the ways in which public and private mobile payments systems diverge.
[ODS] The key difference to highlight between a major public transit operator and other private mobile payments systems will be the constant focus in public transit to deliver value for customers whilst improving their overall customer experience in addition to their basic need of mobility, whereas private mobile payments can often involve more personalised and tailored systems according to the industry. Another important difference is the need for speed in public transport operations, since station gatelines and bus ticket readers are designed to cope with heavy flows of passengers in peak hours. A further consideration is that in the worst case, public transit users can be left stranded or seriously inconvenienced if their payment method doesn't work, which is less likely to happen with private sector retailing.
How can TfL refine the mobile payments process to make it more seamless?
[ODS] Since the TfL systems will inevitably have more accurate and more detailed information about fare charges and the latest service status, TfL's challenge will be to make this data seamlessly accessible to mobile users.
For more information please visit: www.payexpo.com/europe