ORR Approve New East Coast Mainline Services
The UK's Office of Rail and Road (ORR) has approved the applications made by Virgin Trains East Coast and FirstGroup to operate new train services on the East Coast Main Line between London and Edinburgh.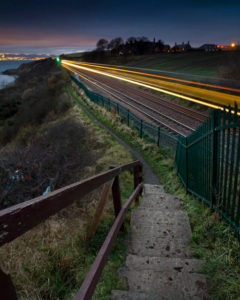 The new services will operate between Middlesbrough, York, Newcastle, Morpeth, Lincoln, Leeds, Bradford, Harrogate and Stevenage. The services will be subject to a staggering introduction over the course of a few years. In certain instances, this will be subject to the completion of a programme of works being undertaken by Network Rail to improve track capacity.
Three train operating companies applied to the ORR in 2014 and 2015 asking for approval to bring in new services on the East Coast Main Line. Following extensive analysis and consultation relating to the competing applications, focusing on issues including the benefit any new service would make to passengers, the impact on public funding and competition, and whether the new service would best utilise the capacity of the route.
Following this process, the applications from Virgin Trains East Coast and FirstGroup were approved. The application from the Great North Eastern Railway Company Limited (GNER) was not approved.
John Larkinson, ORR's Director of Railway Markets and Economics said:
"These new train services will give passengers more choice on services to Edinburgh and London and provide more frequent trains to towns and cities which are not so well served by rail today.

"We thank all the applicants, Network Rail and other participants for their thorough input and engagement throughout this process.

"Our decision has been informed by extensive analysis, formal industry hearings and detailed engagement with all parties. We have carefully weighed up the potential passenger benefits and the financial impacts on existing operators and the government, as we are required to do by law."