Railserve, Focused Technology Develop the Derail Light Smart Safety Device
Focused Technology Solutions —a Marmon/Berkshire Hathaway Company— has announced that they have partnered with Railserve in developing a revolutionary derail smart safety device, the Derail Light.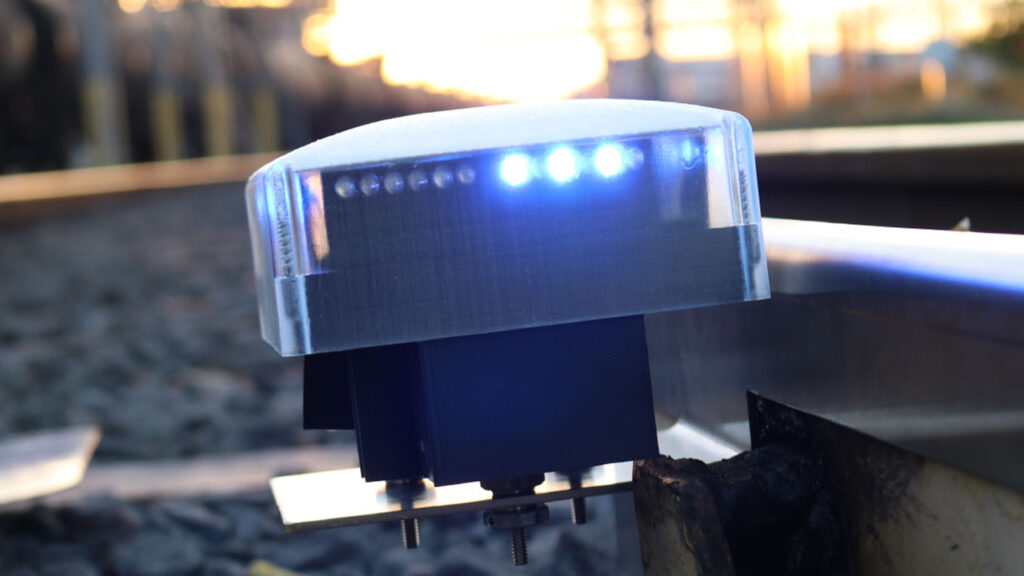 Railserve will be implementing 150 units across their rail yards in the second quarter of 2021.
"We are continuously working to innovate and make our operations a safer place for both our employees and customers. We believe the Derail Light is a significant step in the right direction."
The Derail Light's patent-pending, cloud-based interface allows for automatic reporting to any smart device to detect the position of the derail and to help prevent accidents.
Jason Smith, a Regional Leader of Operations at Railserve, played a key role in developing this much needed technology.
"One cold night when I was completing an investigation for a human error run over derailment, I thought, 'I wish we could see the derails better at night and through the snow.' That's when I asked myself, 'why couldn't we just put a light on the derail for better visibility?'
"When the Derail Light was activated, it excited me because there was no other product like this for industrial rail switching. It identified the location of the derail with ease and from a distance."
The Derail Light is completely solar powered, eco-friendly and is compatible with both sliding and hinge derails. For more information about this new smart technology, click here.
This article was originally published by Focused Technology Solutions.