PROSE Co-Hosts 'Bogie – Technical Seminar' in China
At the "Bogie – Technical Seminar", which was organised by the Chinese Railway Rolling Stock Corporation (CRRC) and the State Key Laboratory of Traction Power of the Southwest Jiaotong University, PROSE was involved as a co-host.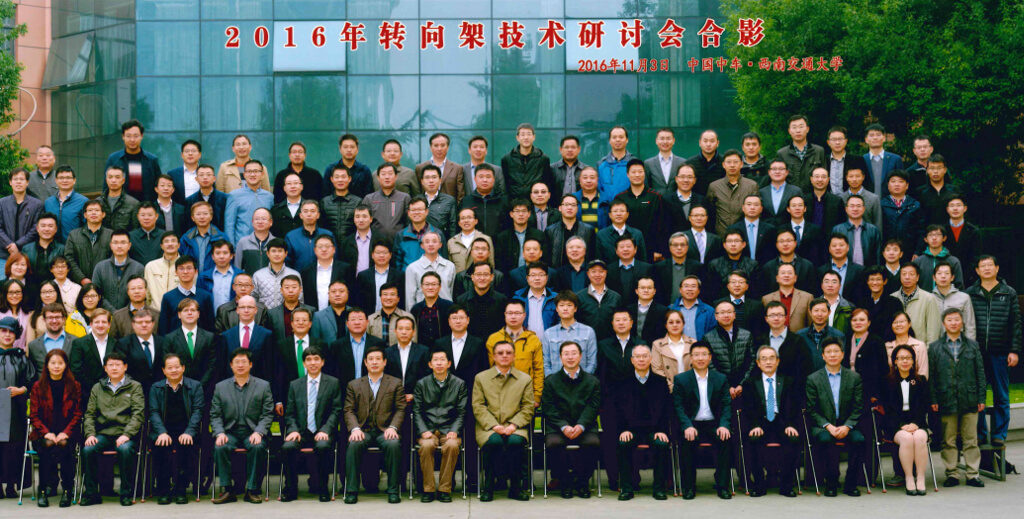 André Rohrbeck and René Müller from PROSE held two lectures at the seminar. The first lecture was about PROSE's measuring wheelset technology and here e.g. PROSE's measuring wheelset computer was explained in detail. The second lecture was about rolling stock systems engineering. Here focus was on vehicles and vehicle components for which no requirements have been defined in the standards and for which there are no design regulations (e.g. gauge-changing bogies and suspended monorails).
150 managing engineers from e.g. the CRRC, the Chinese Academy of Railway Science, the CRRC Sifang, the CRRC Changchun, the CRRC Zhuzhou, the Southwest Jiaotong University, the Tsinghua University, the Beijing Jiaotong University and the Dalian Jiaotong University participated in the two-day seminar, which was held at the beginning of November 2016.
Technical challenges for the Chinese railway systems were discussed at the seminar and development priorities were set for the next few years.
PROSE regards the invitation of our specialists as a sign of great confidence on the part of the CRRC. Our specialists were given the opportunity to inform about their view on technical challenges for rail-guided transport systems and were able to make a valuable contribution to the development of public transport in China – a key to solving the global warming problem.