Humanitarian aid: five companies take part in project initiated by Plasser & Theurer and Plasser India
India was hit by the pandemic. We are seeing shocking images in the media. People are dying because the oxygen supply in hospitals is insufficient.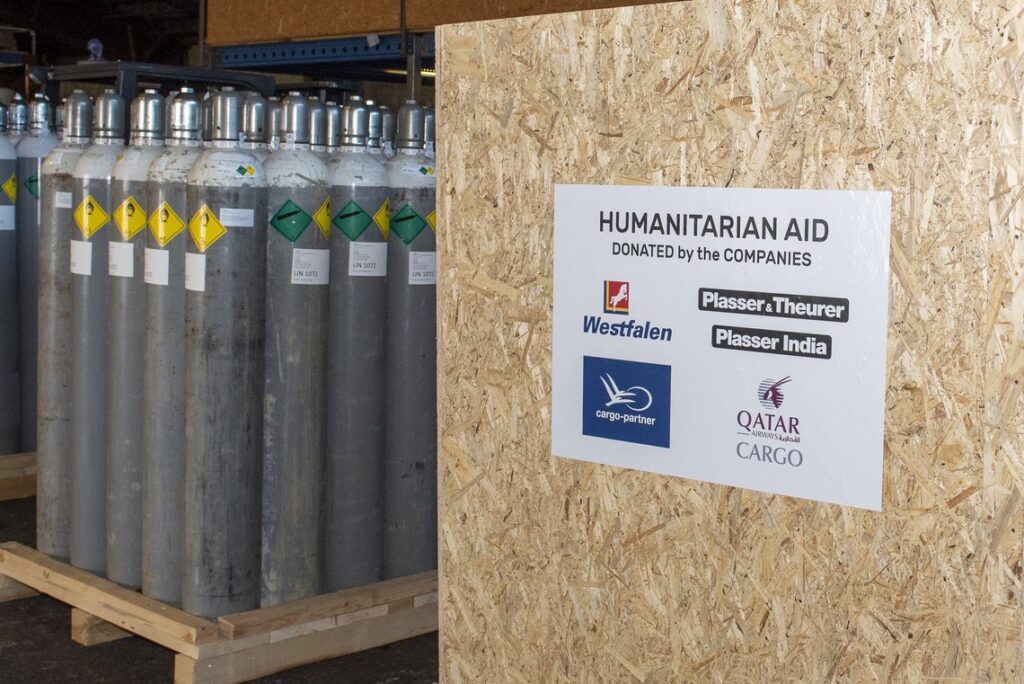 "Helping quickly and efficiently is very important to us. I want to thank everyone who is involved in this project, helping to save lives."
To Plasser & Theurer, it is important to provide quick and unbureaucratic help. We took action together with four other companies. Westfalen AG donated 400 bottles of oxygen. Qatar Airways and cargo-partner shipped them to India. Plasser India, a Plasser & Theurer partner company, is in charge of safely delivering the life-saving gas to a hospital in New Delhi. As initiator, Plasser & Theurer is overseeing the entire project.
"We hope that the situation in India will improve soon. We are happy to have made a small contribution by delivering 400 bottles of oxygen."
This article was originally published by Plasser & Theurer.