HS2 says it will use robotic arms in its tunnel boring machines (TBMs) that will dig the 10-mile Chiltern tunnel.
These robotic arms will work like those used on automobile production lines. However, in the Chiltern tunnel they will be responsible for two repetitive tasks: removing the wooden spacers between the tunnel segments – of which there are 112,000 – and inserting the connecting dowels.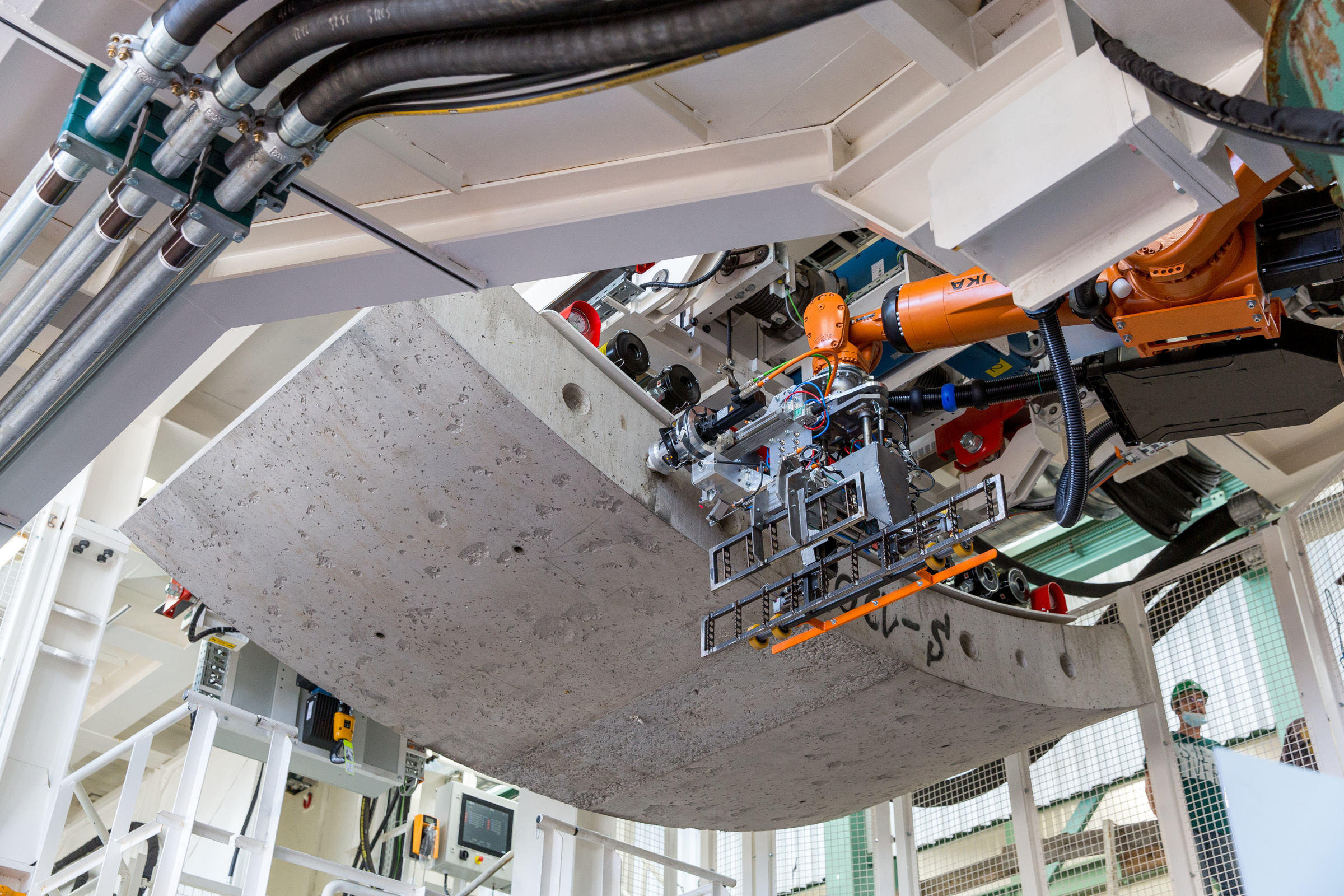 The robot has been called the 'Krokodyl' and is being pioneered by HS2 main works contractor Align.
Each tunnel segment weighs up to 8 tons. The segments are brought to the tunnel boring machines with wooden spacers between them. The robotic arm then removes them and second feature of the robot, the 'Dobydo', inserts dowels in preparation for the segments being slotted together. Conventionally both of these tasks are performed manually.