HS2 says it will use robotic arms in its tunnel boring machines (TBMs) that will dig the 10-mile Chiltern tunnel.
These robotic arms will work like those used on automobile production lines. However, in the Chiltern tunnel they will be responsible for two repetitive tasks: removing the wooden spacers between the tunnel segments – of which there are 112,000 – and inserting the connecting dowels.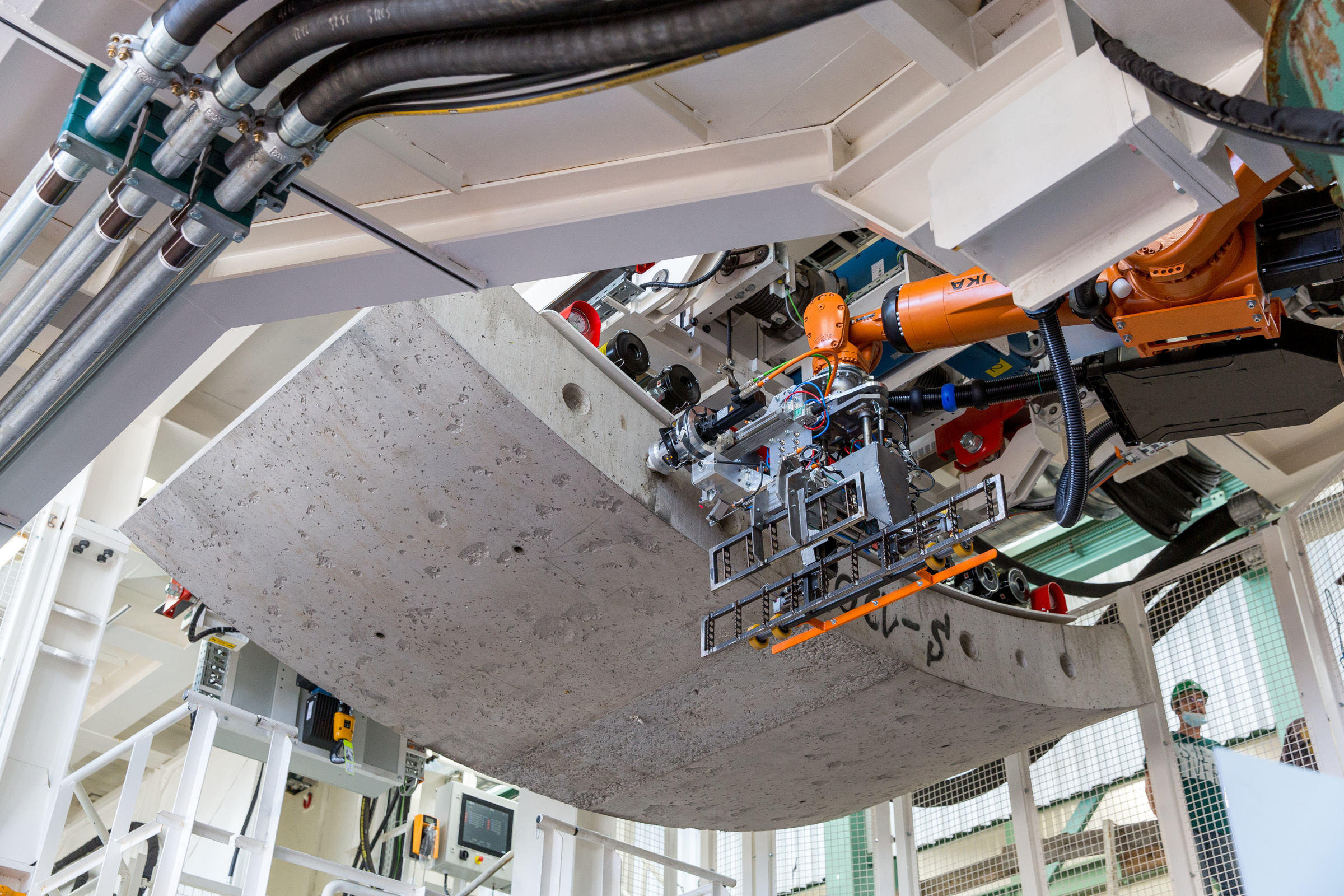 The robot has been called the 'Krokodyl' and is being pioneered by HS2 main works contractor Align.
Each tunnel segment weighs up to 8 tons. The segments are brought to the tunnel boring machines with wooden spacers between them. The robotic arm then removes them and second feature of the robot, the 'Dobydo', inserts dowels in preparation for the segments being slotted together. Conventionally both of these tasks are performed manually.
"Safety is a key priority for HS2 and the introduction of these innovations that essentially remove personnel from harm's way, is an excellent example of the sort of initiatives we are pleased to see implemented on the project. It is one of the ways that 'safe at heart' can be achieved by minimising exposure in high risk locations."
The tunnel boring machines that will carry these robotic arms are 'Florence' and 'Cecilia'. They weigh 2,000t each and will be launched from a site near the M25 motorway early in 2021.
They are 170m long and have been designed by German TBM market leader Herrenknecht to cope with the mix of chalk and flint – the geology under the Chilterns. Working using a continuous boring technique, they should take roughly three years to dig the twin tunnels and line them with a concrete ring, making it water tight and capable of withholding the ground load.
The tunnels will have a diameter of 9m and each ring segment will be put together from seven segment sections.
The spoil the TBMs will remove from the excavated tunnel will be pumped back to Align's main site as slurry where it will be treated. It will then be used for landscaping at the site.
Also read: