Pepper the Robot Joins Eurostar Team in London St Pancras
Meet Pepper the Robot
Eurostar, the high-speed passenger rail service that runs through the Channel Tunnel between England and France, has a new member of its St Pancras team in London. It's a robot called Pepper. It is the first humanoid robot to be put to use in the rail industry in the United Kingdom. Its purpose is to offer travellers an engaging and entertaining way to obtain journey details prior to departure. Eurostar says it has aimed this service at families and children in particular.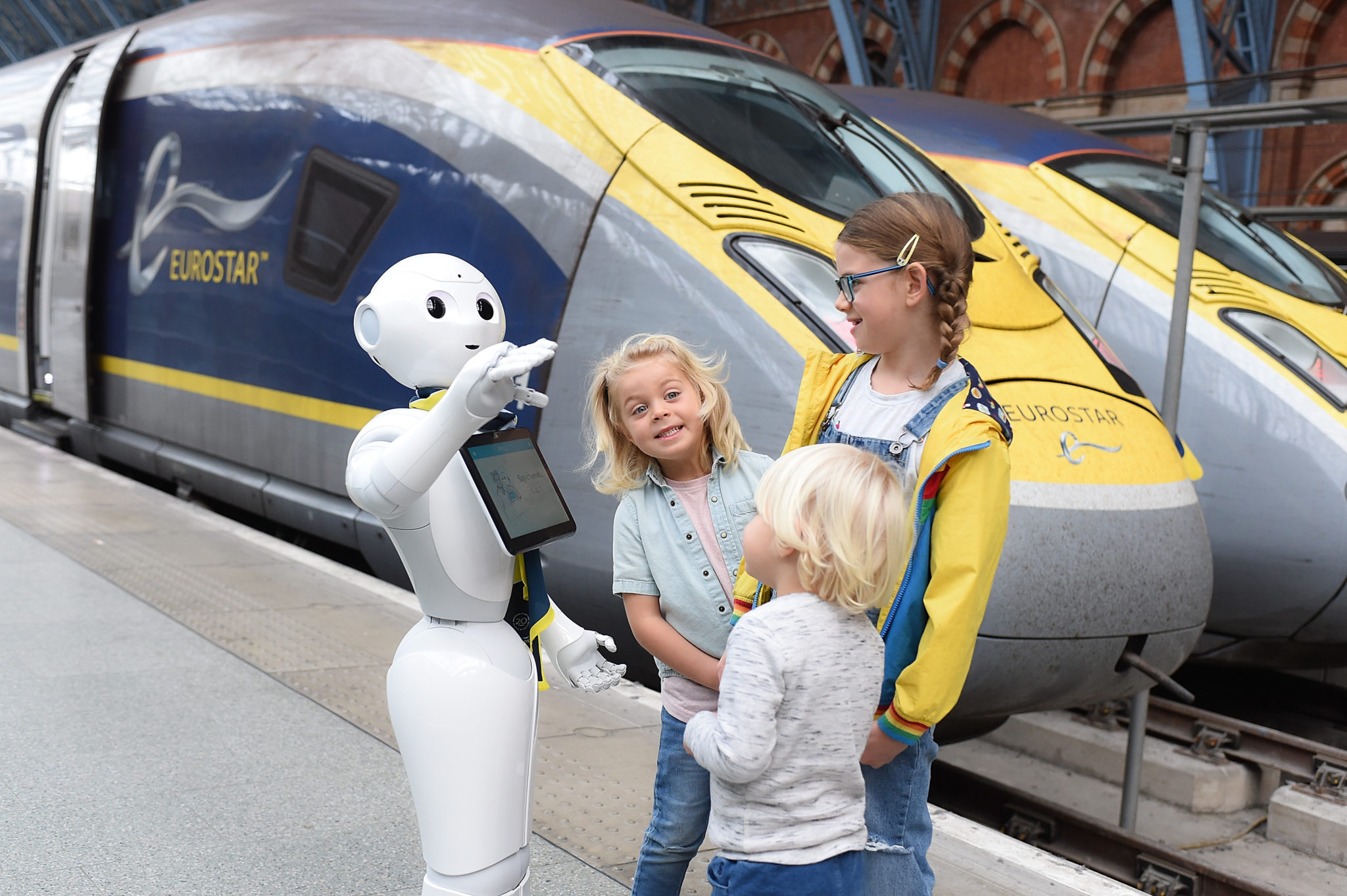 SoftBank Robotics is the company that designed Pepper the robot. It can identify key human emotions and respond appropriately. It is also able to answer questions and will pose for selfies.
Pepper features an in-built tablet computer that allows passengers to access an interactive map of St Pancras station. It also contains information about what to expect on board a Eurostar train. Finally, Pepper can give useful information about the Eurostar direct destinations Paris, Brussels and Amsterdam.
Perrine Allain, Head of Digital at Eurostar, said:
"We are always looking for new ways to innovate and explore technologies that can help enhance the overall customer experience. Pepper offers a fun way for customers to find out more about their journey and destination, and we look forward to hearing the feedback from our customers so that we can continue to improve their experience."
Eurostar's Digital Technology Plans for the Future
Digital services are becoming increasingly important for passengers. As such, Pepper is just one of the technologies Eurostar is investing in. The company says it is launching 'Alexa skill' shortly. It will let passengers connect their Alexa device to their Eurostar account so they can track travel plans and get information about the lowest prices for trains departing to Paris.
Eurostar isn't the first rail operator to integrate with Alexa. Transport for New South Wales in Australia began offering this service in February 2018.
Read: Transport for NSW Integrates with Alexa for Real-Time Information
Eurostar plans to keep Pepper in the departure lounge of St Pancras until the end of 2018 before moving it to other Eurostar locations in 2019.