Transport for NSW Integrates with Alexa for Real-Time Information
It's the top-of-mind question for daily commuters: What does my journey look like today?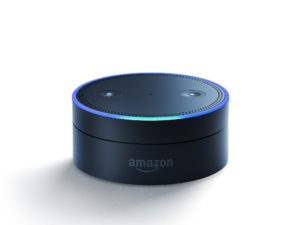 Now Transport for NSW customers will be able to hear an answer to that question in a flash with Alexa, Amazon's cloud-based voice service available with devices like Echo, Echo Plus, and Echo Dot.
Alexa will provide real time train, ferry and light rail arrival information from Transport for NSW's Real-time Intelligent Transport Assistant (RITA), launched in September and also available through Facebook Messenger and Google Assistant.
The Transport for RITA 'skill' for Alexa does not yet provide information for buses.
Transport for NSW Deputy Secretary, Customer Services, Tony Braxton-Smith, said:
We recognise that the information landscape is shifting towards voice services, which is why we have been so quick to adopt and innovate in this space. We see RITA's transport service disruption information as a perfect match with Alexa.
"Alexa Ask Transport RITA, What's My Morning Commute Like?"
The Transport for NSW RITA skill for Alexa gives customers easy, hands-free access to network updates and disruptions on their daily Sydney Trains, Sydney Ferries and Inner West Light Rail journeys via voice. Customers can activate the RITA skill for Alexa by searching and enabling the skill in the Amazon Alexa app on your smart device.
Customers can then ask "Alexa ask Transport RITA, what's my morning commute like?" and hear up to date information on disruptions affecting their saved commute. Detailed information on this function is available via the companion Amazon Alexa mobile app.
Embracing New Technology
Transport for NSW hopes to explore the options for more voice based skills on digital assistants looking ahead to the potential to include real-time bus disruption information, Opal voice activated balance top-ups in the home, frequently asked questions and much more.
Mr Braxton-Smith added:
In NSW, we know transport is no longer just about building infrastructure and running services, but embracing new technology to provide the best services for our customers. RITA began as an interactive Chatbot on Facebook Messenger. Now RITA has evolved to become an essential component of digital assistant products like Alexa.

As it stands, our Open Data website has served over 1 billion API hits. This type of innovation is now part and parcel of travelling in Sydney, it would be hard to imagine your daily bus or train ride to work without real-time transport apps.
Original article © Transport for NSW.
FOR ALL THE LATEST INFORMATION, NEWS, IMAGES, VIDEOS AND ARTICLES ON ALL ASPECTS OF DATA AND INFORMATION, PLEASE CLICK HERE.