Over a Century of Tradition Represents Real Commitment
GGT GMEINDER GETRIEBETECHNIK GmbH, situated in Mosbach, has a long history. It was the brainchild of two men, August Steinmetz and Anton Gmeinder, who started the company Steinmetz Gmeinder KG in 1913. Six years later, after one owner left, the company was renamed Gmeinder&Cie and focused on manufacturing small locomotives. It launched the first German diesel locomotive on to the market (1921), and developed and manufactured its own gearboxes. Soon afterwards (1932), it became the exclusive supplier of shunting locomotives for German railways.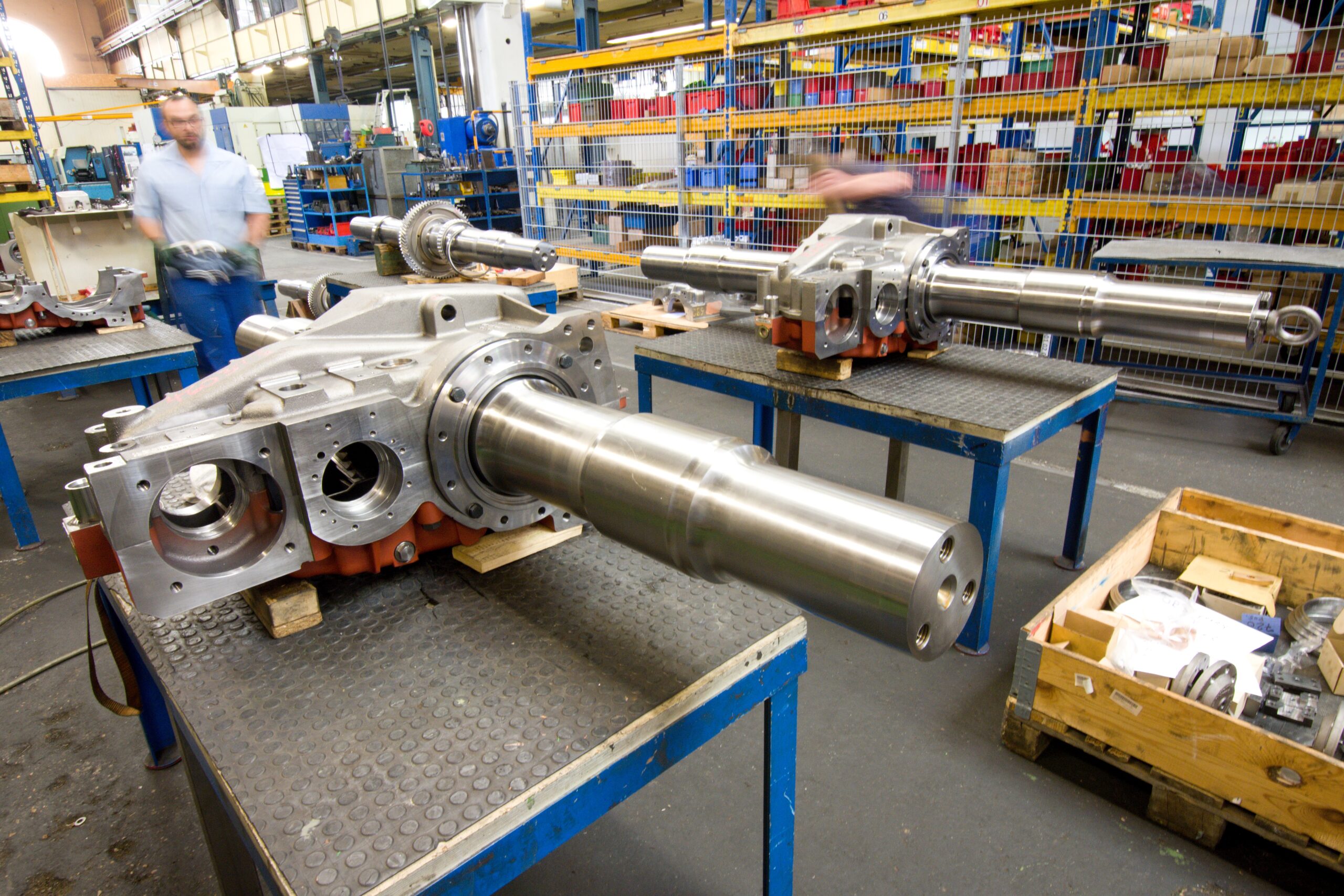 Although the company changed its business name several times during the 20th century, it never abandoned the Gmeinder surname. In the early 21st century it sold its locomotive manufacturing division (2003), and focused its attention on manufacturing gearboxes for special railway vehicles, DMUs and locomotives. In addition, the company possesses the technology for manufacturing bevel gearing and generates a significant part of its income from repairing and servicing gearboxes for rail vehicles. In 2019, Gmeinder became part of the Wikov engineering group.
Special Railway Vehicles
Gmeinder is a market leader in gearboxes and drives for special purpose vehicles, railway cranes, track inspection vehicles, tampers, machines for track construction and renewal, maintenance vehicles, etc. The decades of experience and know-how of the Gmeinder company, passed down from generation to generation, is your guarantee of quality and reliability.
DMUs
Gmeinder has gradually established itself as a supplier of complete drive solutions for the DMU market, up to a speed of 200 km/h. In the past, for instance, it also used to supply bevel gearboxes for the IC3 units of Danish railways. The portfolio also incorporates axle gearboxes, incl. those with shifting, for regional diesel units.
Locomotives
Locomotive gearboxes are another significant domain for Gmeinder. In particular, this applies to shunting and freight locomotives across the entire design range – from diesel, through diesel-electric, to the nose-suspended mounting of electric locomotives.
Other Products
Last but not least, Gmeinder also supplies gearboxes for trams and EMUs. For trams this particularly includes bevel gearboxes for those with bogies that have freely rotating wheels. On the other hand, two-stage, fully sprung-mounted gearboxes with a hollow shaft are intended for big EMUs with speeds of up to 200 km/h.
GearSaver®
GearSaver® is a complex diagnostic tool, primarily developed for the gearboxes of rail vehicles. Unlike competitive systems, GearSaver® only has a single sensor, which makes mounting a lot simpler. Still, this sensor is able to assess oil quality and its level, temperature, the presence of metal particles, and relative humidity in the gearbox. The measured values are sent off via a CAN bus-system to specially developed software for data evaluation. The entire unit can also be connected to the existing monitoring system in the vehicle.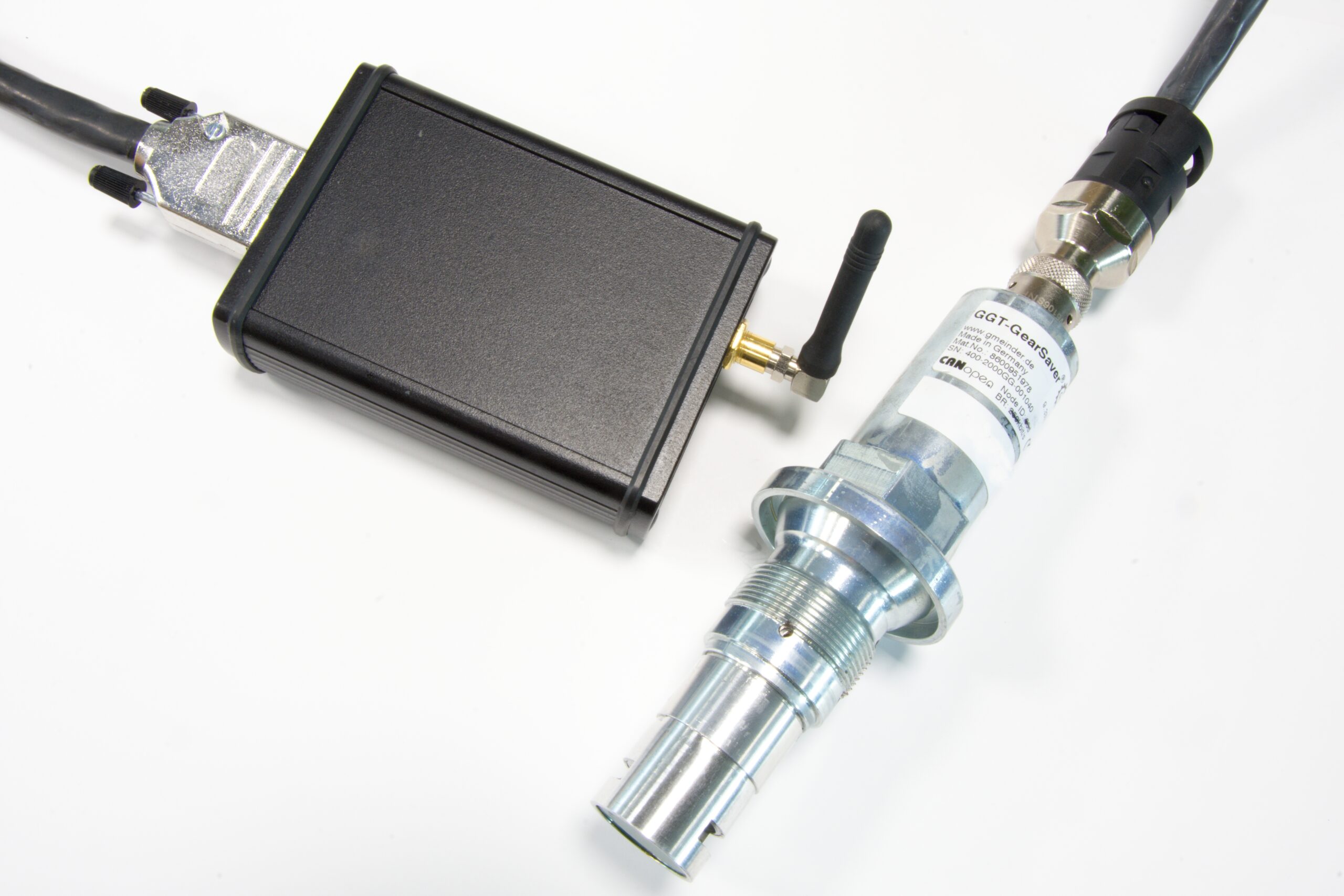 The added value of the GearSaver® tool includes preventing fatal drive/gearbox damage, extending maintenance intervals, the possibility of shut-down planning, and reducing actual monitoring times.
Multibrand Gearbox Service Expert
By possessing the latest technology and having decades of experience, Gmeinder offers technical, cost-effective and quality-controlled services. Gmeinder proves its competence, know-how and flexibility every day. Gmeinder's new service workshop provides optimal conditions for the handling of complete wheelsets. Gmeinder's scope of services includes the review and repair of wheelset bearings, wheels, brake discs, axles and transmissions.
Conclusion
Today, the company GGT GMEINDER GETRIEBETECHNIK GmbH rests on firm pillars. One of these is the more than 100 years of experience and know-how, another is its complete product portfolio for the demanding railway vehicle market; last but not least, its third pillar is a stable owner, which has been the Wikov Group since 2019. In this way, Gmeinder can dare to expand its business activities and also develop new, sophisticated products for the hybrid and electric railway future.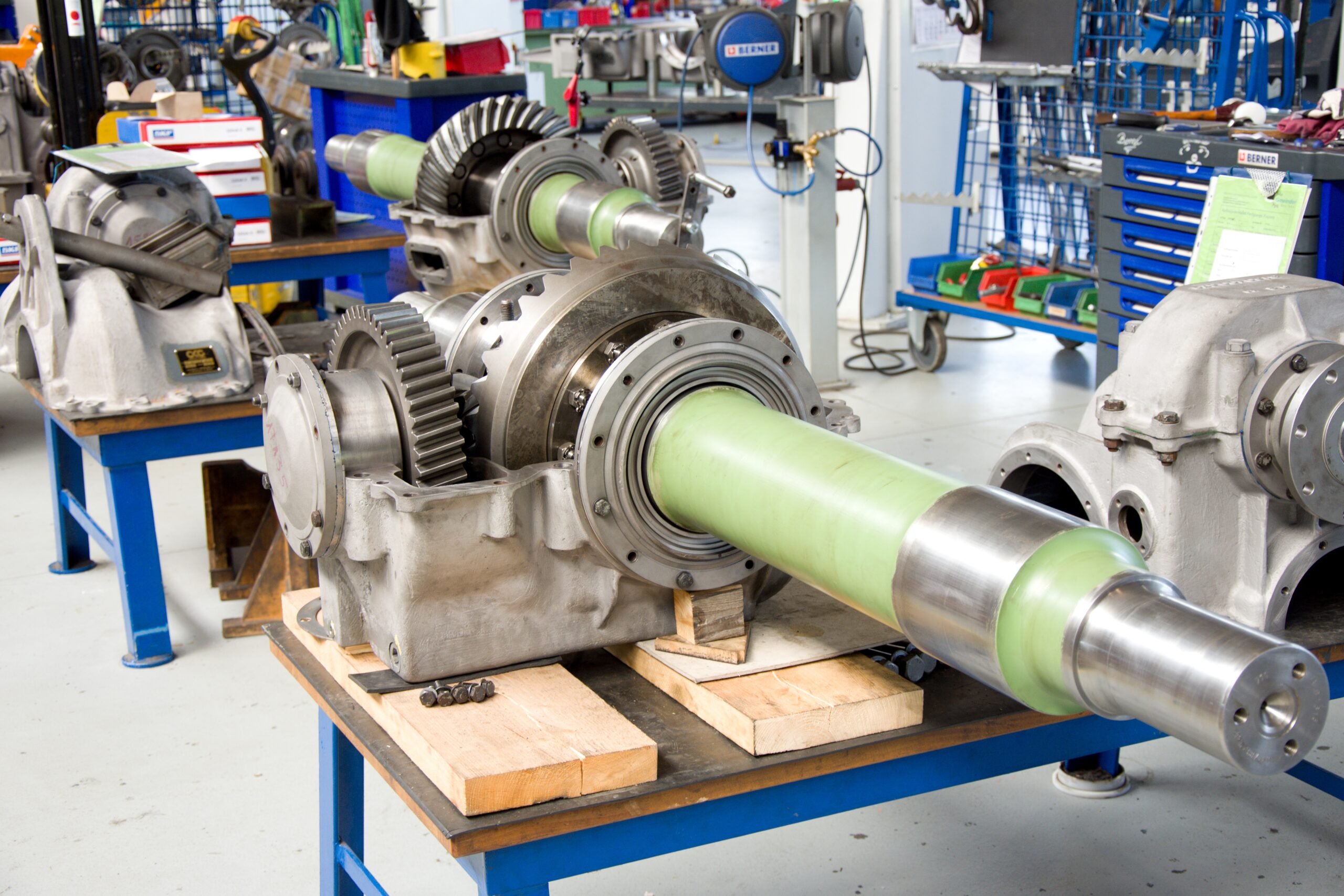 Wikov Industry is the largest manufacturer of industrial gearboxes and transmission equipment in the Czech Republic with a long manufacturing tradition (production began in Hronov in 1884, in Pilsen in 1918). At the same time, it is among the world's leading manufacturers of industrial gearboxes. The engineering group Wikov Industry began to establish itself in the market in its present form in 2002. In the Czech Republic, its subsidiaries include Wikov Gear s.r.o. in Pilsen (industrial gearboxes, high-speed gearboxes and gear wheels), Wikov MGI a.s. in Hronov (industrial gearboxes, gearboxes for renewables – wind and tidal power plants as well as drives and gearboxes for rolling stock), Wikov Sázavan s.r.o. (machine parts and engineering components) and Detail CZ (precision parts for trucks, construction and agricultural machinery). For the design and construction of planetary gearboxes, the group turns to its company Orbital2. The German company GGT GMEINDER GETRIEBETECHNIK GmbH, which manufactures and services gearboxes for rail vehicles, became part of the Wikov group in 2019. That same year, the Wikov – RS plant for assembling rolling stock gearboxes was founded in the Russian city of Tver, as a joint enterprise between Wikov Industry and the Russian rolling stock manufacturer PKTS. At present, the entire Wikov Industry group employs over 1000 people; its annual revenue lies at 120 million USD. The entire group continues to be profitable over the long term.