OSPT Alliance Launches CIPURSE Training Program with FIME
Supports security, ID, payment, access control and transport players with the effective implementation of CIPURSE.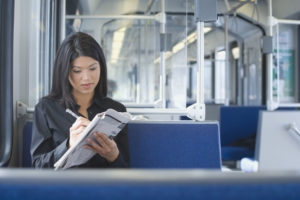 Global technical association, OSPT Alliance has collaborated with FIME to develop and launch a technical training program. It will educate security, ID, payment, access control and transport players on the benefits of the CIPURSE™ open standard for new implementations and existing systems. FIME is now the only training center accredited by OSPT Alliance to support transport authorities and operators, card and terminal manufacturers, system integrators and app developers with CIPURSE.
Philippe Martineau, President of the Board at OSPT Alliance, comments:
"As mobility services develop to encompass multiple applications and form factors, non-proprietary standards become fundamental"

"Standards like CIPURSE will help meet the demand for mobile solutions by simplifying the development and deployment of applications and empowering operators to develop flexible new business models. This training supports this trend and in FIME we have the perfect partner to help us educate and drive adoption of the standard."
The two-day training will be offered on-site at a customer's offices or in scheduled sessions at FIME's training center. The course will cover:
The CIPURSE Specifications and their functionality and security.
The use cases addressed by CIPURSE.
Implementing CIPURSE – launching new systems and migrating existing infrastructure.
Utilizing the CIPURSE software development kit (SDK).
Achieving CIPURSE Certification.
Lionel Grosclaude, CEO at FIME, adds:
"This expansion of our relationship with OSPT Alliance highlights our commitment to help the transport ticketing ecosystem meet challenges head on"

"Quality assurance, interoperability, EMV migration, new business models, new technologies such as ABT or M-Ticketing – a lot is changing in the public transport ecosystem and our expertise across both transport and payments places us perfectly to deliver training on behalf of the Alliance. What's more, the addition of this training makes FIME a one-stop shop for anyone looking to launch new or enhance existing smart ticketing systems."
To find out more about how the program can support your projects visit the training center. To find out more about OSPT Alliance, visit www.osptalliance.org.