A Happier Commute – How mobile ticketing can ease congestion on public transport
By Ashley Murdoch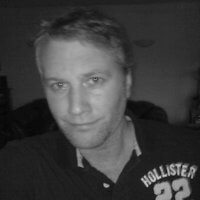 Hundreds of thousands of UK passengers spend over two hours commuting to work each day. Whilst for some, this may be a window of free time to catch up on emails, read a few chapters of a book or listen to a podcast, for many commuters, the daily journey is a blight of recurring delays, congestion and unwavering stress.
For many decades, there has been little in the way of improvement to these issues, through disruptive innovations such as m-ticketing and mobile technology, but there is now some light at the end of the proverbial train tunnel for the harried passenger battling their way to work.
The average consumer uses a mobile device for even the most trivial of tasks, and the benefits of using mobile tickets, be it for convenience, unquestionable security or eradicating the possibility of lost or stolen tickets, are widely recognised in and appreciated by many industries; not least the transport space.
By integrating with an m-ticketing app, for the first time, railway operators have the ability to manage congestion levels subtly but highly efficiently. Through the implementation of mobile technology and beacons, data on congestion levels can be immediately sent back to an operator who can then address the issue appropriately. For example, if a certain number of passengers require transportation at specific times and locations, then the operator can deploy additional vehicles and send a communication to the passengers that tangible measures have been taken to meet demand. Not only does this fix the issue at hand in the first instance, but also creates successful personalisation between an operator and its passengers which sustains customer loyalty in the long run.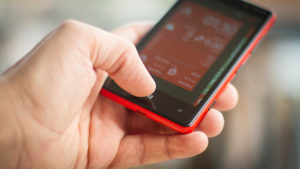 For the consumer, having a mobile ticketing app on their device opens up a new, more streamlined and effective channel of direct communication to the railway operator. Customers have the opportunity to contact the operator with positive or negative feedback on the journey, and equally, if not more importantly, the operator can alert the passenger via push notifications to any journey changes or delays in real time.
Aside from the plethora of benefits that comes with widening methods of communication, with mobile developments; rail operators have the ability to manage congestion problems that they have already bee able to alert their passengers to.
By harnessing initiatives such as incentives and reward schemes, railway operators can change the behaviour patterns of its passengers in a mutually beneficial way. If an individual's usual commute home is unusually congested due to an earlier delay, the railway operator can encourage that consumer to wait for a later train or travel from an alternate station all together in exchange for a discounted offer or free coffee from a nearby retailer. The consumer receives the benefit of the reward and consequently a perceived notion of personalisation and consideration from the operator, and the congestion levels are effectively managed.
If an operator is viewed as a provider of a smoother, quicker and ultimately calmer journey then the use of public transport will consequently increase in popularity, resulting in a knock on effect that benefits the environment.
New research from Core Engine, our m-commerce and data system, shows that commuters spent over £700,000 on mobile tickets on the first full day back at work in 2017; an eight-fold increase on the same day three years ago. With such high numbers only set to rise, it is starkly apparent that mobile ticket operators must embrace the new developments in mobile technology to stay ahead of competitors, attract new custom and sustain the loyalty of their passengers by offering unrivalled services aided by digitisation.
FOR ALL THE LATEST INFORMATION, NEWS, IMAGES, VIDEOS AND ARTICLES ON ALL ASPECTS OF TRAIN FARE COLLECTION, PLEASE CLICK HERE.