New Berlin S-Bahn Tested in Siemens Train Test Centre
The new S-Bahn for Berlin, unveiled at InnoTrans 2018, must pass extensive tests before it can enter passenger service. Since the autumn of 2018 the first five vehicles have been put through their paces at Siemens Mobility's Test and Validation Centre (PCW) in the German state of North-Rhine Westphalia. The Berlin S-Bahn trains will undergo extensive testing in the world's largest rolling stock test centre before they will be allowed to complete their first test runs on the Berlin S-Bahn network.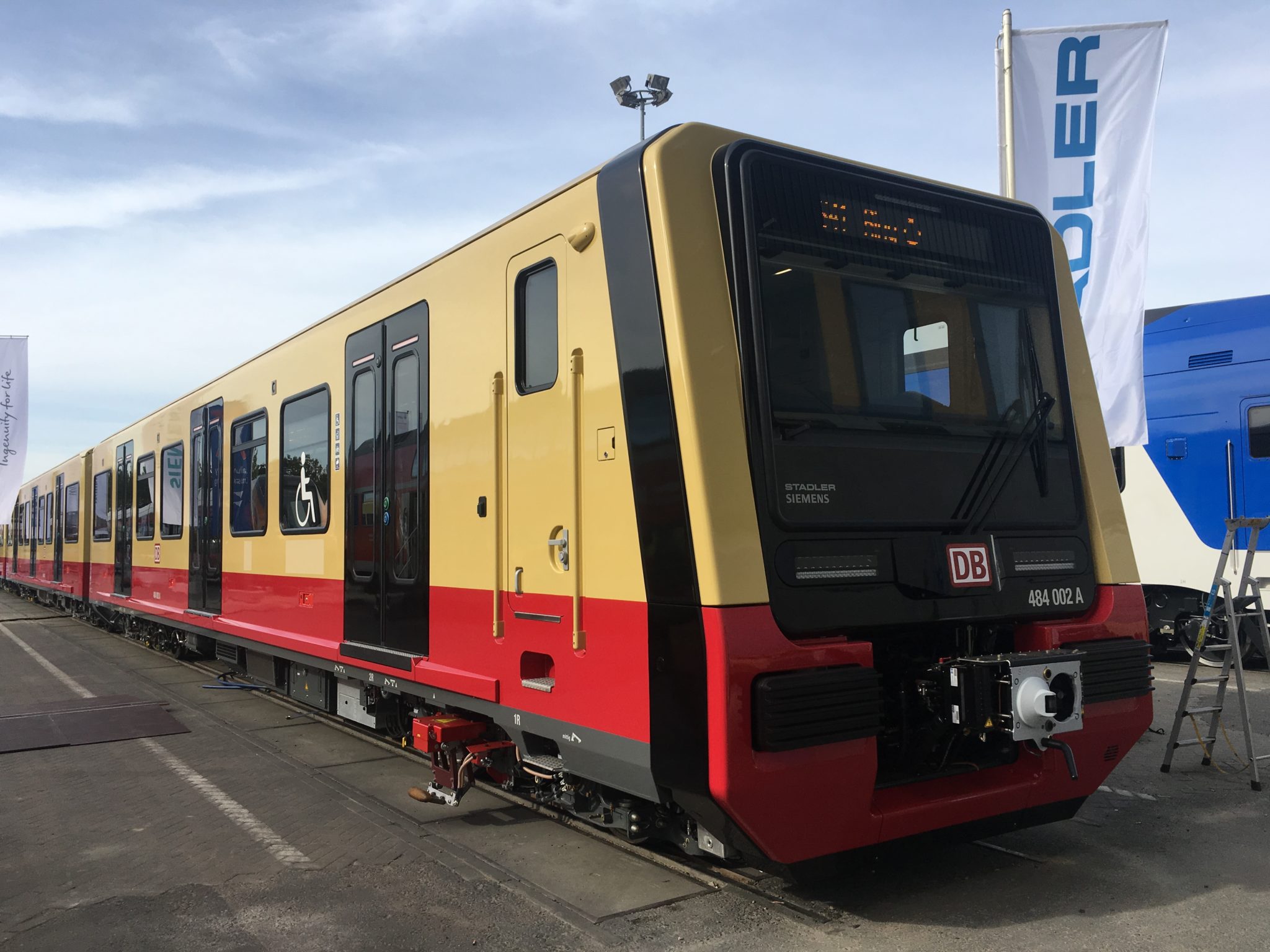 Tests performed on the Berlin S-Bahn
These 'developer' tests include checking how the traction drives and brakes work together. They also include weighing and distortion tests, which are necessary to prevent derailments. The Berlin S-Bahn will further undergo electromagnetic compatibility tests and brake testing to determine braking distances. Lastly, the engineers will perform fine adjustments to the wheel slide protection and skid control under different load conditions and speeds.
These types of testing the traction drive system can demonstrate the trains' acceleration values and thus travel times. There are of course many other purposes of these tests. For example, they are to determine the functioning of and interplay between the current collectors and the Berlin S-Bahn power rail, they are to accurately detect power rail gaps and they are to maintain the vehicle's on-board electrical system when crossing interfaces in the city's infrastructure.
Sabrina Soussan, CEO, Siemens Mobility, said:
"The Berlin public expects S-Bahn trains that operate smoothly from day one. With our state-of-the-art infrastructure, our highly qualified experts and the innovative testing services provided in our Testing and Validation Center, we are making a decisive contribution toward ensuring such service. The PCW makes it possible to carry out tests 24 hours a day, 265 days a year."
Peter Buchner, CEO, S-Bahn Berlin, said:
"Beginning in 2021, we want to provide our passengers a train that brings them reliably, quickly and comfortably to their destination. To ensure this, the new trains will be tested intensively over a period of two years. As DB AG, we will closely support the manufacturer consortium in their work."
The Siemens Test and Validation Center in Wegberg Wildenrath
Jure Mikolčić, CEO of Stadler Deutschland, said:
"The rounds on the test ring are another important milestone after each system has been activated step-by-step. This ensures that all these systems – from the traction drive and brakes to the air conditioning system, windscreen wipers and door system – function flawlessly before the trains are permitted to begin their subsequent test rounds in the Berlin S-Bahn network."
Berlin S-Bahn Testing to Date
The Berlin-S-Bahn trains have completed 2,000 out of a planned 160,000km. Following the developer tests, the next set of tests for the new Berlin S-Bahn will be 'proof trips and driving technology' tests. These can start on special sections of S-Bahn track in late summer 2019.
Testing of the Berlin train stop system (a metal rail that automatically triggers emergency braking), which is necessary in order for the trains to obtain certification, can then take place.
As well as these proof trips on the Berlin S-Bahn network, the trains will continue to undergo testing in the Siemens Rail Vehicle Test Centre. This way they will obtain evidence for all the specified functions and requirements needed for certification.
The new Berlin S-Bahn trains will enter service in the city from 2021. The pre-series production run comprises five half-trains as well as five quarter-trains, which Stadler will deliver in 2020. These will then enter service on Line S8 in January 2021. Stadler will subsequently deliver the remaining 96 trains by 2023, which will enter service on the Ring Route (S41, S42). They will also operate on lines S46 and S47.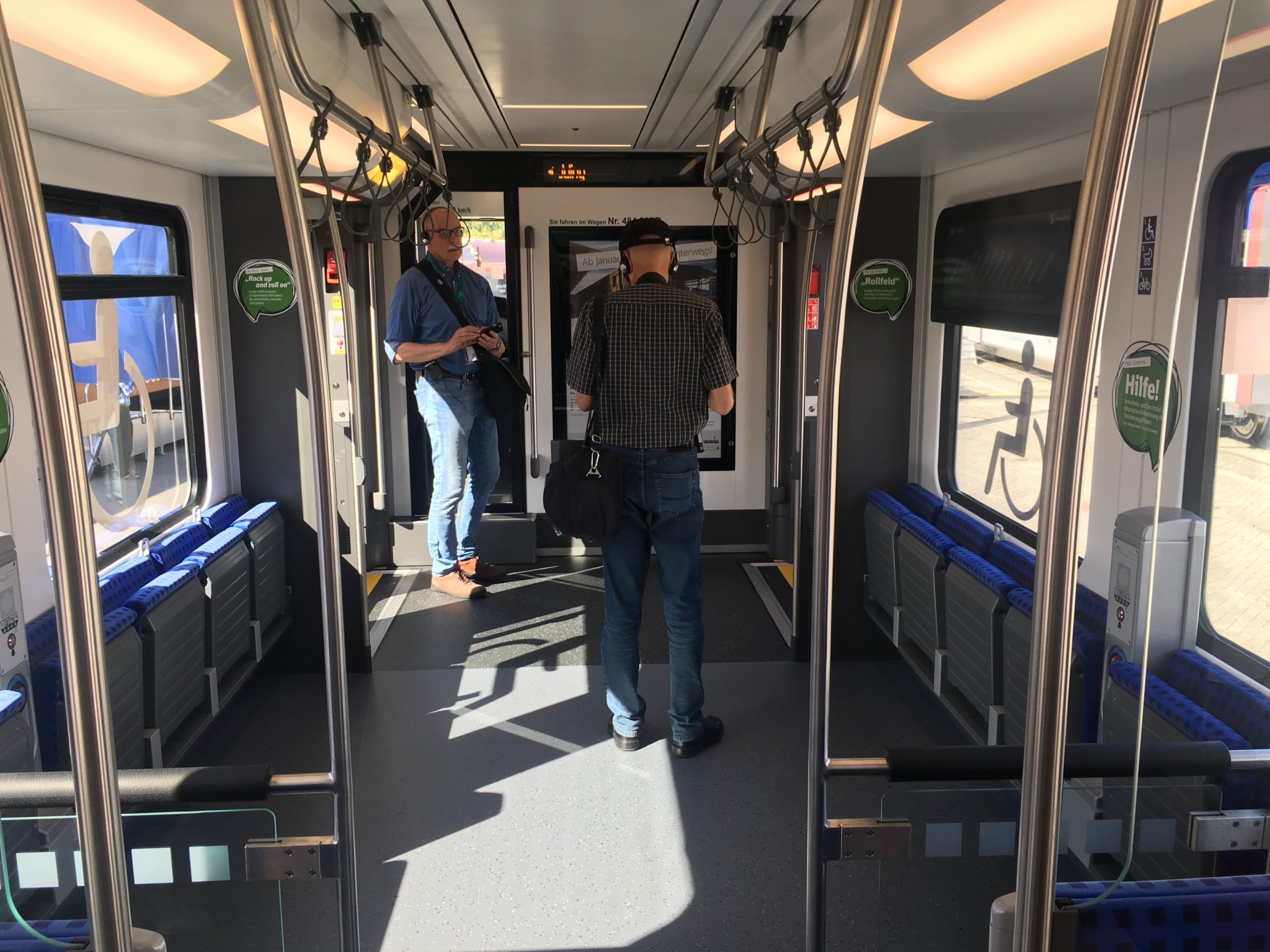 You might also be interested in: