NS's new Intercity Next Generation (ICNG) train was presented to the public for the first time this weekend when the Dutch national rail operator showcased the Alstom vehicle at Rotterdam Central Station in the Netherlands.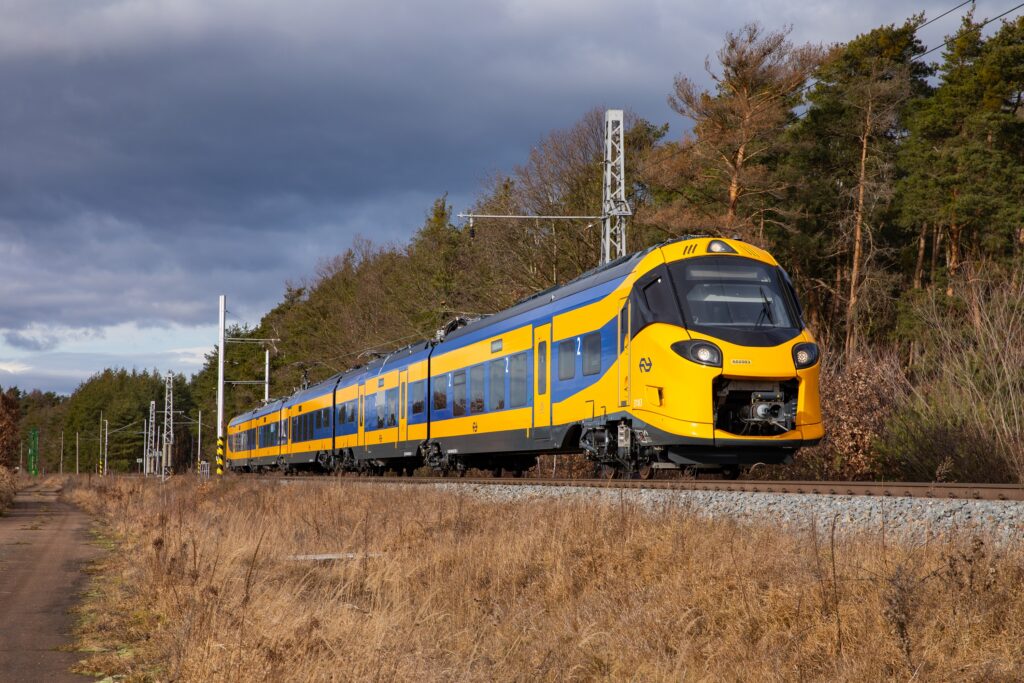 Alstom is supplying NS with 79 Coradia Stream trains, with the first expected to begin operating on the Dutch network before the end of the year.
20 additional Coradia Stream ICNG trains, which will also be able to run in Belgium, have been ordered by NS.
The ICNG trains meet the highest standards for interoperability and are equipped with ERTMS signalling systems. This will improve the efficiency and reliability of the network, especially on the busiest lines.
The trains are also equipped with a modern traction system that allows regenerative braking, which can save as much as 35 percent of a train's energy consumption, in addition to reducing wheel wear and tear.
Designed by Alstom specifically for NS, the new vehicles provide passengers with air-conditioning, wifi and regular charging points throughout.
In addition, the ICNG's aero-acoustic design, use of components with reduced noise emission and bogies with pneumatic suspension means that noise is reduced both in and outside of the vehicle.
Furthermore, at the end of its operational life, 95 percent of the vehicle's components are recyclable.
"Coradia Stream trains are successful because they offer highly reliable, energy efficient, safe and comfortable transport for passengers.
"They also have an impressive availability rate of over 97% and are easy to maintain.
"We're proud that NS chose Alstom to help it transform rail transport across the Netherlands, and have no doubt that our trains will make a significant difference for Dutch travellers."