Olivier Loison has been named the new Managing Director of Alstom's India cluster.
He will be based in Bengaluru, and is now responsible for executing the Alstom in Motion (AiM) strategy and driving business expansion, as well as overseeing commercial and operational performance.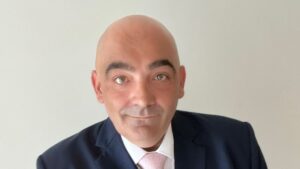 Loison has worked in the transport industry for more than 20 years, and began his career as a mechanical and industrial engineer.
He has worked on many infrastructure and rail projects across Europe and Asia, particularly during his time as Managing Director of Alstom's East Asia cluster.
This included projects in Vietnam, Taiwan and China.
He takes over from Alain Sphor, who is retiring after 40 years at Alstom.
"I'm honoured to be appointed for this role and look forward to working with such a diverse team.
"I'm grateful for the foundation laid in the past years under the strong leadership of Alain Spohr and extend gratitude to the teams for their unwavering support to keep our business moving amidst the pandemic.
"India continues to be at the cornerstone of Alstom's global strategy and has been playing a crucial role in the company's business growth over the years, driving engineering and industrial capabilities.
"It's moving at a fast pace, with our customers and the government making massive investments towards modernising mainline and urban transportation. This is leading to new opportunities for organisations such as ours."