NAUTIZ X2 All-In-One Rugged Android Handheld Upgraded
Handheld Group, a leading manufacturer of rugged mobile computers, today announced that the Nautiz X2 enterprise handheld now comes with the Android 6.0 operating system. The popular Nautiz X2 integrates a high-quality scanner, camera and mobile phone and is built to survive work in extreme environments.
The Nautiz X2 gives enterprise users an all-in-one mobile computer that can handle all the tasks of a day's work, with built-in ruggedness against moisture, dust, extreme high or low temperatures and potential drops. Android 6.0 (Marshmallow) adds security features and improves power management for extended battery life, two important considerations for enterprise-level handheld computers.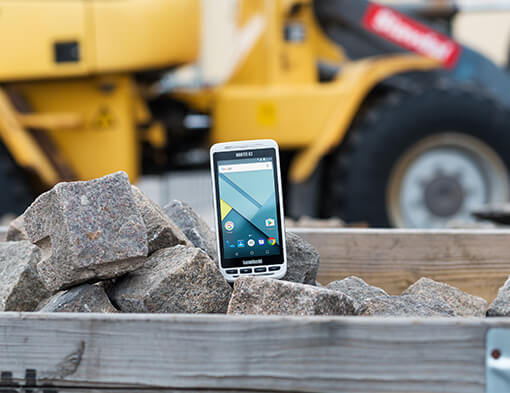 The Nautiz X2 offers the most complete and versatile set of features and capabilities available:
Extreme ruggedness, meeting IP65 and MIL-STD-810-G standards
High-quality, high-speed scanners with 1D or 2D capability
Integrated 8-megapixel camera, with autofocus and flash
4G/LTE Android phone functionality
Google GMS, allowing users to use Google Maps and download Play Store apps
Sunlight-readable 4.7-inch capacitive display with multi-touch sensitivity
Johan Hed, Handheld Group director of product management, said:
"The Nautiz X2 offers the best value among comparable handhelds. But what sets it apart is its combination of small size, light weight and sleek design"

"And upgrading to Android 6.0 ensures that our customers can take advantage of several new benefits."
Availability
The Nautiz X2 with Android 6.0 is in stock. Orders can be placed immediately. Current Nautiz X2 units running Android 5.1 (Lollipop) are eligible for free upgrade. Contact [email protected] for details.
The Handheld Group is a manufacturer of rugged mobile computers, PDAs and tablets. Handheld and its partners worldwide deliver complete mobility solutions to businesses in industries such as geomatics, logistics, forestry, public transportation, utilities, construction, maintenance, mining, military and security. The Handheld Group of Sweden has subsidiaries in Finland, Italy, the Netherlands, the U.K., Germany, Switzerland, Australia and the USA. For more information, please visit Handheld.
Please click here for the original article.