NAUTIZ X2 All-In-One Rugged Android Handheld Upgraded to Android 7.0

Handheld Group, a leading manufacturer of rugged mobile computers, today announced that the Nautiz X2 All-In-One Rugged Android handheld now comes with the Android 7.0 operating system. The popular Nautiz X2 was first introduced in February 2017 and is built for data entry, barcode scanning and data entry in extreme environments.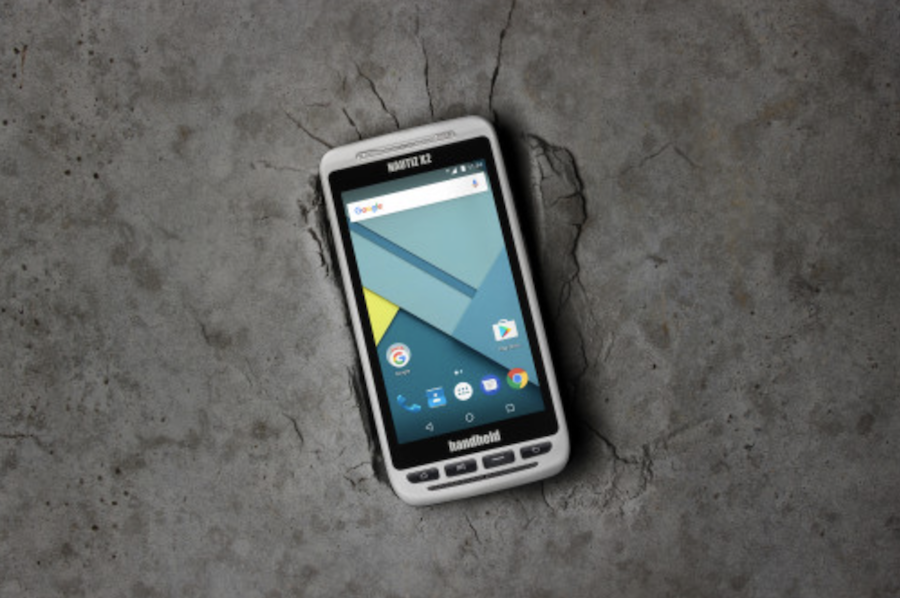 The Nautiz X2 gives enterprise users an all-in-one mobile computer that can handle all the tasks of a day's work, with built-in ruggedness against moisture, dust, extreme high or low temperatures and potential drops. Android 7.0 (Nougat) adds security features and improves power management for extended battery life, two important considerations for enterprise-level handheld computers. With Android 7, Nautiz X2 support for Android Enterprise is increased, making it more suitable for Enterprise Mobility Management (EMM) platforms. The Nautiz X2 offers the most complete and versatile set of features and capabilities available:
Extreme ruggedness, meeting IP65 and MIL-STD-810-G standards
High-quality, high-speed scanners with 1D or 2D capability
Integrated 8-megapixel camera, with autofocus and flash
4G/LTE Android phone functionality
Google GMS, allowing users to use Google Maps and download Play Store apps
Sunlight-readable 4.7-inch capacitive display with multi-touch sensitivity
Johan Hed, Handheld Group director of product management, said:
"Since we released it, the Nautiz X2 has appealed to customers for its small size, and light weight and sleek design"

"And upgrading to Android 7.0 means that our customers can move ahead with the operating system while retaining the device they've come to rely on."
Availability
The Nautiz X2 with Android 7.0 is in stock. Orders can be placed immediately. Contact [email protected] for details.