Handheld Group, a leading supplier of rugged mobile computers, announced that its popular handheld, the Nautiz X6, is certified to operate on Canadian cellular carriers Rogers Wireless, TELUS Mobility and Bell Mobility. The Nautiz X6 is an ultra-rugged Android handheld with a 6-inch touchscreen, designed specifically for fieldwork in harsh environments.
The Nautiz X6 is a rugged "phablet" that combines the generous screen real estate of a tablet with the on-the-go functionality of a smartphone. It's a powerful mobile computer, communication device, and data collector— and now it's certified to operate on Canada's three largest wireless networks: Rogers, TELUS and Bell.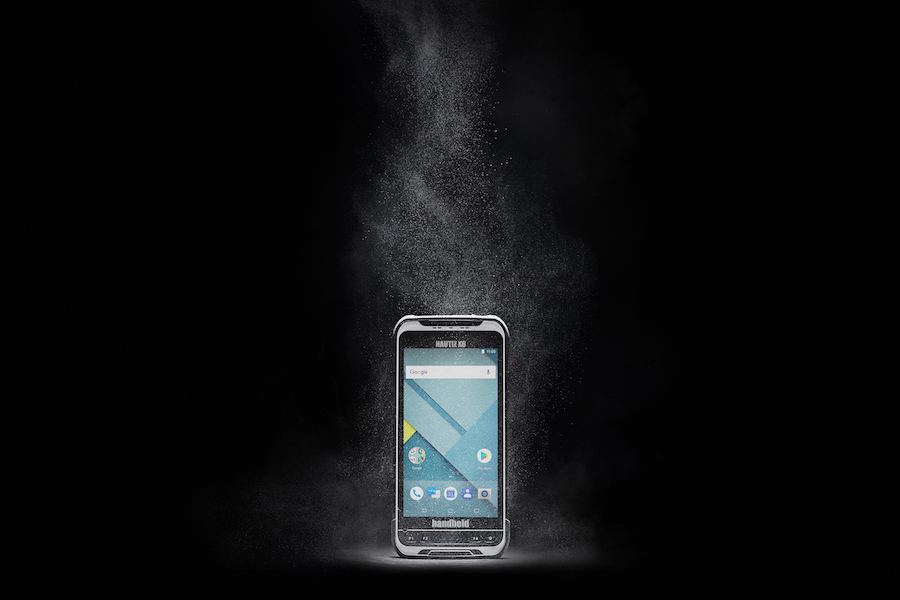 "Canada's major cellular networks have now certified that the Nautiz X6 meets their standards for connectivity.
"The Nautiz X6 handheld offers IP67 ruggedness, our free suite of MaxGo Android MDM software applications, and 4G/LTE at a competitive price. It's a great solution for mobile workforces — including one of Canada's largest rail companies, which has already deployed over 7,000 Nautiz X6 rugged handhelds throughout the country."
The Nautiz X6 rugged phablet features an 8-core processor, Android 8.0 (Oreo), a built-in u-blox NEO-M8N receiver, a high-speed 2D imager (optional), and 13-megapixel/5-megapixel dual cameras. It's IP67-rated for waterproof, dust-tight performance, plus a broad operating temperature range. Its 6-inch sunlight-readable capacitive touchscreen is both beautiful and functional, featuring super-hardened Gorilla Glass.
The Nautiz X6 is available for immediate shipment to Canada and other countries around the world.
About Handheld
Handheld Group is a manufacturer and global supplier of rugged mobile computers, including handhelds and tablets. Handheld and its partners worldwide deliver complete mobility solutions to businesses in industries such as geomatics, logistics, forestry, public transportation, utilities, construction, maintenance, mining, military and security. Handheld Group, headquartered in Sweden, has subsidiaries in Finland, the U.K., the Netherlands, Italy, Germany, Switzerland, Australia and the USA.