Handheld and ProGlove Announce Strategic Partnership to Enhance Enterprise Mobility Solutions
Handheld Group, a leading manufacturer of rugged mobile computers, and ProGlove, a pioneer in wearable technology for industrial applications, have formed a strategic relationship that will bring together cutting-edge solutions to empower businesses worldwide with advanced enterprise mobility scanning options.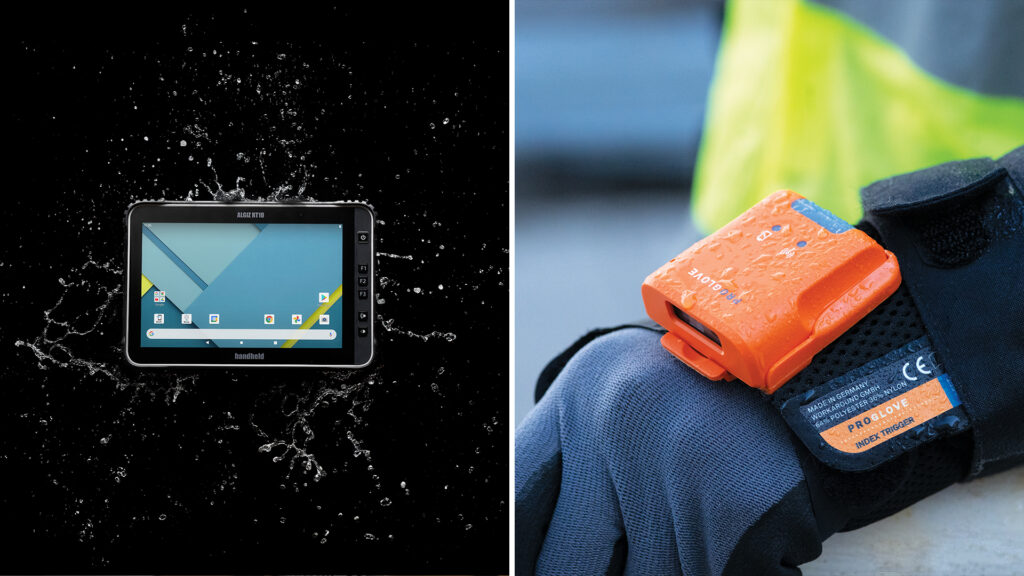 Handheld rugged mobile computers have been tested to work with ProGlove's innovative wearable technology, enabling industrial workers to optimize workflows, improve productivity, and enhance safety in challenging environments. The seamless integration of ProGlove's wearable scanners with Handheld's rugged handhelds and tablets provides a powerful and efficient solution for industries such as manufacturing, logistics, warehousing, and field service.
"We are excited to join forces with ProGlove to deliver comprehensive enterprise mobility solutions.
"Our rugged mobile devices interface with and offer visibility into a company's operations. Combining them with ProGlove's ergonomic and intelligent wearables, we can offer businesses greater efficiency and agility in their scanning workflow."
ProGlove's award-winning wearable scanners offer a hands-free scanning experience, streamlining work processes and reducing errors during data collection and tracking. By integrating this technology with Handheld's ultra-rugged devices, users can operate seamlessly in demanding environments, including extreme temperatures, dust, moisture, and drops.
"We are delighted to partner with Handheld and combine our expertise to provide businesses with an unparalleled mobility solution.
"Together, we will empower industrial workers with the tools they need to excel in their roles, enabling them to work smarter, faster, and safer."
Handheld and ProGlove are collaborating closely to ensure that the integration of their technologies is seamless, easy to deploy, and fully optimized for various industrial use cases. The joint solutions improve data accuracy, real-time communication, and overall operational efficiency, helping businesses stay competitive.
For more information about Handheld and ProGlove's strategic partnership and to experience the integrated solution firsthand, visit the Last Mile Delivery Summit being held October 19-20, 2023, in Las Vegas. For free expo passes, visit this page.
This article was originally published by Handheld Group.