Handheld Introduces New ALGIZ 8X Rugged Tablet Computer
Handheld Group, a leading manufacturer of rugged mobile computers and tablets, today announced the all-new Algiz 8X ultra-rugged tablet computer. The new Algiz 8X is built foAlgiz 8Xr modern field workers who require a powerful, portable computer for mobile tasks.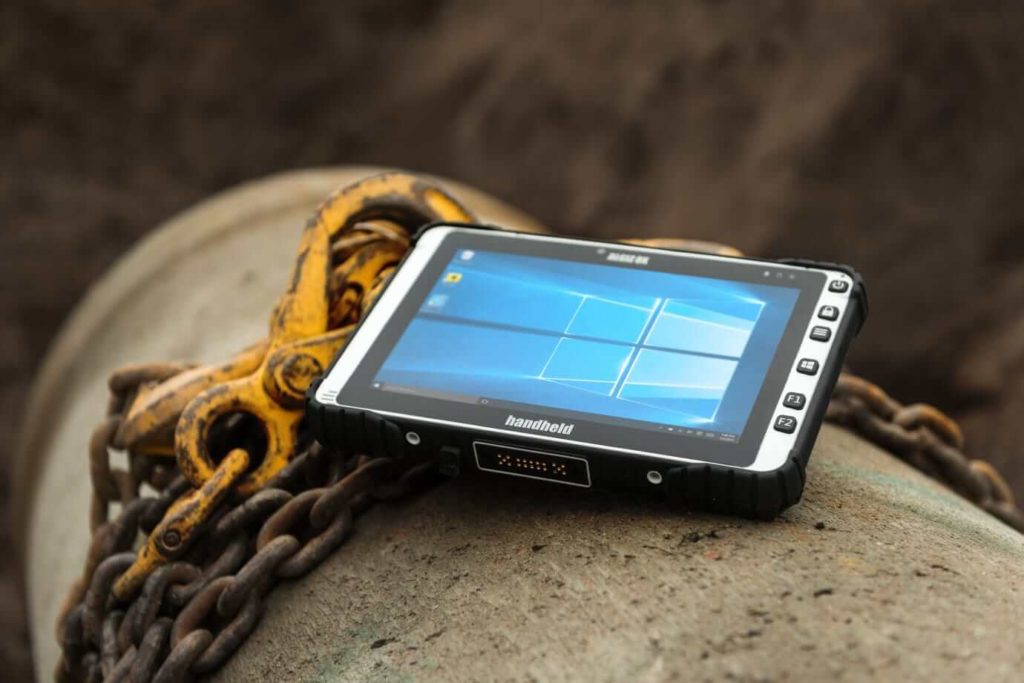 The Algiz 8X offers communication features such as LTE and dual-band WLAN, along with an 8-inch projective capacitive touchscreen that is ultra-bright and built for outdoor use. Enabling glove mode or rain mode allows for seamless operation in changing weather. The chemically strengthened glass can take a beating — it survives an impact test in which a 64-gram steel ball is dropped on the screen 10 times from a height of 1.2 meters. The Algiz 8X also comes with an optional active capacitive stylus.
Johan Hed, director of product management, said:
"The new Algiz 8X is the most compact and ergonomic Windows tablet we have ever developed. We've pushed the limits of modern field technology with this product, fulfilling customers' needs for powerful computing, mobility, outstanding screen performance and battery life. We made no compromises"
Built-In Features
The fully featured Algiz 8X comes standard with Windows 10 Enterprise LTSB, demonstrating Handheld's commitment to the needs of enterprise customers who value long-term stability. The powerful Algiz 8X also features:
u-blox GPS and GLONASS
WLAN a/b/g/n/ac
BT 4.2 LE
A rear-facing 8 MP camera with autofocus and LED flash
4G/LTE
Expansion options
The Algiz 8X offers LAN port, COM port or barcode scanner options. It also features a "backpack" system that allows users to add custom features and electronics.
Tested for Ruggedness
The Algiz 8X is rigorously tested for use in tough outdoor and industrial environments. It's IP65-ratedfor dust and water ingression and meets stringent MIL-STD-810G military standards for:
Operating temperature: -20°C to 60°C (-4°F to 140°F) — Method 501.5, Procedure II
Storage temperature: -40°C to 70°C (-40°F to 158°F) — Method 501.5/502.5, Procedure I
Drops: 26 drops from 1.22 meters (4 feet) — Method 516.6, Procedure IV
Vibration: Method 514.6, Procedures I & II
Humidity: 0-95% (non-condensing) — Method 507.5
Altitude: 4,572 meters (15,000 feet) — Method 500.5, Procedure I
Orders and availability
Orders can be placed immediately, units will be in stock in March 2017.
Please click here for the original Press Release. For more information, please visit Handheld.