Drive stability, comfort and safety are the central requirements when it comes to designing bogie components for rail vehicles. Rubber-metal parts from Jörn are key to solving these challenges.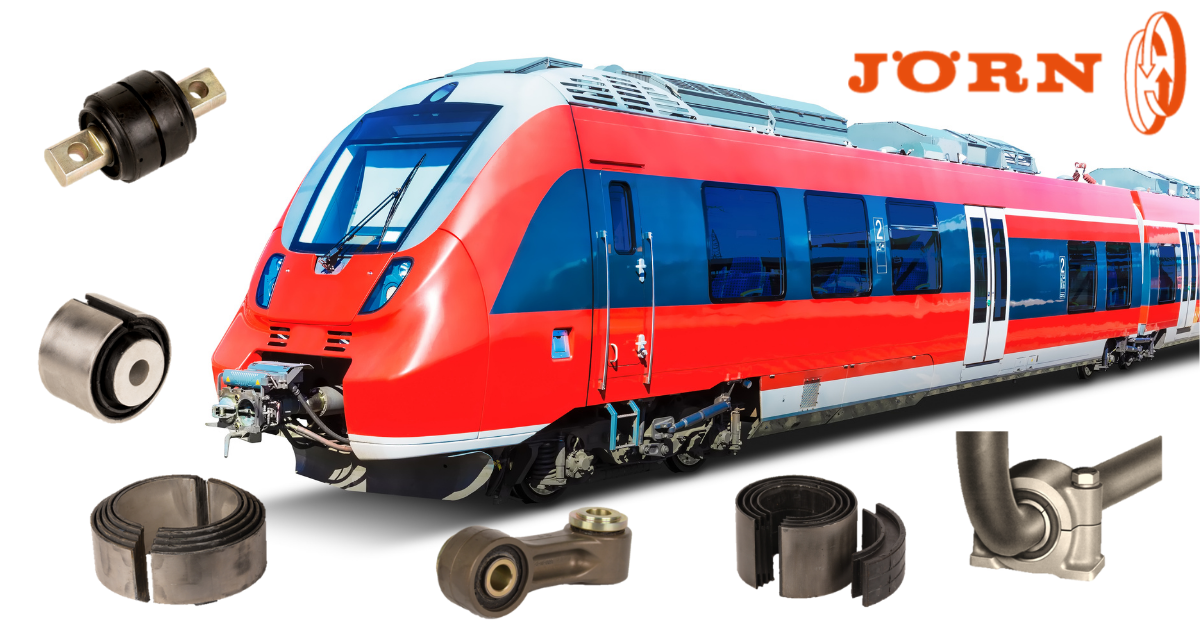 We supply the following parts:
stabilising / anti-sway bearings
handlebar bearings
emergency springs
In the case of our dual bushes, the bush halves are connected by a rubber stem for easy installation.
Did you know these dual bushes are a Jörn GmbH invention? We originally developed them for the same purpose but for truck stabilisers and they have proved themselves millions of times. So it's best to use the original!