Stadler's Bogie Revision Centre in Hungary to Double its Capacity
In order to satisfy the increased demand of the market and to utilise the high potential for further growth, the board of directors of Stadler has made a decision to double the capacity of the competence centre established for the revision of railway bogies located in Szolnok, Hungary.
Due to the investment, the annual bogie revision capacity will increase from the current 250 bogies to 500.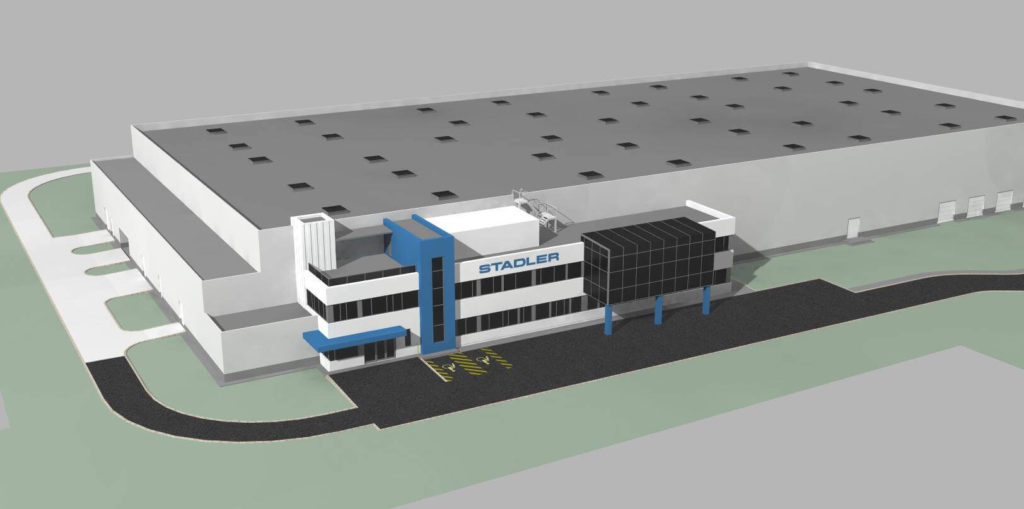 Stadler's Bogie Revision Centre
The investment will be carried out in two phases. The first phase of the construction works will start already in April and last until the 3rd quarter of 2018, within the frames of which a total area of 8,000 m2 will be built for revision works and supporting office activities. The second phase will target the construction of a 20,000 square meter storage hall, which is to be used jointly by the bogie revision centre, and Stadler's car body factory operating also in Szolnok. The two phases may total to an overall investment value of €30 million.
Stadler's competence centre for the revision of railway bogies started operation in 2013 in the premises of the group's car body factory in Szolnok, and has proved to be very successful in the international markets. In the past 5 years the plant finished the revision of over 1000 railway bogies, and provided substantial support in the assembly of new bogies for local orders from Hungary too. The centre of competence belongs to the service division of Stadler.
FOR ALL THE LATEST INFORMATION, NEWS, IMAGES, VIDEOS AND ARTICLES ON ALL ASPECTS OF RAILWAY SERVICES, PLEASE CLICK HERE.