With roots going as far back as 1652, the company rebranded as Aqseptence Group GmbH in 2016 following the acquisition of several German and American companies.
Aqseptence has locations in 14 countries, including Australia, Poland, India, China, Germany and the US. Headquartered in Aarbergen, Aqseptence Group is active in a wide array of different markets, ranging from desalination, metals & mining, pulp & paper and of course transportation.
We spoke to Andreas Bayerlein, Manager for Supply and Disposal Systems at Aqseptence, to find out about the company's involvement in the rail sector and its hopes for TRAKO 2019.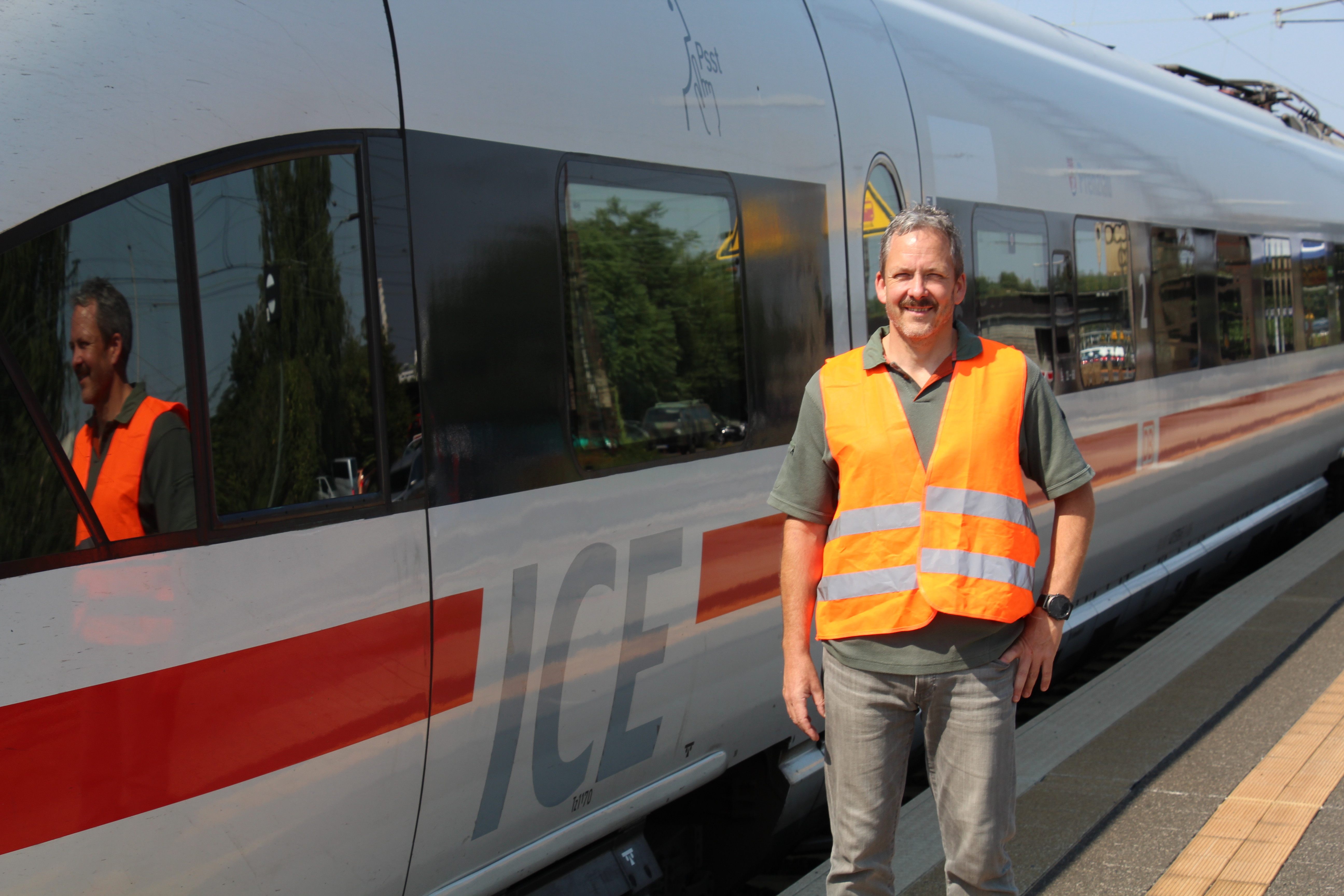 Railway-News: You provide specialist equipment for filtration and separation, as well as water technology. What specifically do you do for the rail sector?
Aqseptence: With our Roediger Sewerage Systems we provide technologies for conveying wastewater and innovative solutions for modern fresh water supply and disposal systems. In addition to this we provide water treatment and management systems for train wash stations and de-icing systems for bogeys. As a system supplier Roediger has been one of the world's leading brands in the field of vacuum technology for many decades within Aqseptence Group. Our brand name Roediger stands for quality and customised solutions.
RN: What are your latest innovations? What in particular will you want to showcase at Trako?
A: We have continuously developed our supply and disposal solutions, to make progress in two main areas:
Firstly, we are committed to providing acceptable working conditions for operators, especially in terms of health and safety, but also regarding comfortable usage. Secondly, we want to help railway operators to increase their efficiency and to reduce the turnaround time for servicing trains.
We meet these requirements by continuously developing our latest versions of drip-free and odourless extraction pistols, to ensure perfect hygiene conditions ('clean to the last drop'). These automatically-closing connectors are very easy to operate, allowing the automation of the extraction process, and avoiding safety hazards for operators.
At TRAKO we want to introduce our systems into the Polish and Eastern European markets, and we are looking forward to sharing our experience and further competence gained in these countries, where the railway sector is expected to grow significantly in the near future.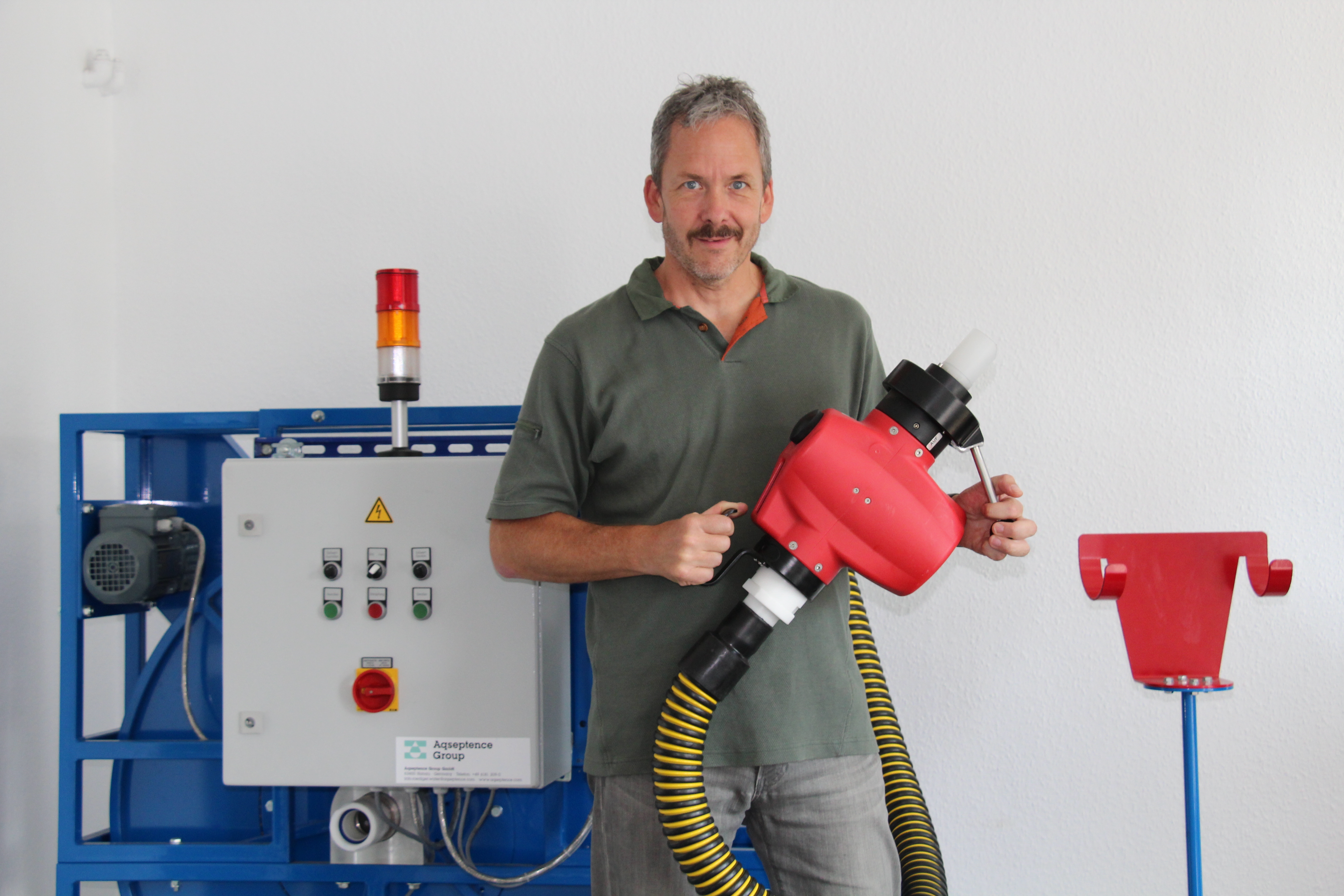 © Aqseptence Group
RN: You have been a partner of Deutsche Bahn AG for a long time. How did you come to work together and what products and services do you provide them?
A: We developed our systems and technologies especially to meet the complex requirements of Deutsche Bahn AG and have been successfully approved by DB and the railway authorities after comprehensive testing of our systems.
Since then, we have been working closely with many service depots for high-speed trains, both in Germany and in other countries. We supply – and in many cases also perform the maintenance of – both the supply and disposal systems and the wash water treatment plants.
RN: Major industry players like DB will surely come to you with key requirements and improvements. Are you able to go to them to drive innovation as well?
A: It's a key requirement to constantly improve and drive forward innovation. The impulse for a new development might come from clients, operators, or from our own engineers and technicians.
Since we know that many railway companies will implement automation and data exchange technologies for service depots in the near future, we are already working with partners and clients on advanced systems, which will shortly be introduced into the market.
RN: Can you tell us about a couple of projects you have completed in the rail sector that you are particularly proud of?
A: The latest and most modern railway service depot that we equipped with our water supply and wastewater disposal systems was built in Cologne, Germany (Köln-Nippes). This depot was built for the new generation of ICE 4 high-speed trains.
We supplied two containerised vacuum stations, one in the service hall and one in the outdoor section that also contains cleaning facilities for the train interiors.
For this project we installed numerous under-floor hose-reel systems, both for water supply and for sewage disposal. For the interior cleaning facilities, located outside, we installed various supply and disposal modules, as well as cleaning cabinets.
The service depot has been in operation since last year. Currently we are equipping the oldest German high-speed service depot, in Hamburg, with new supply and disposal systems, in order to make it fit for the newest fleet of rolling stock.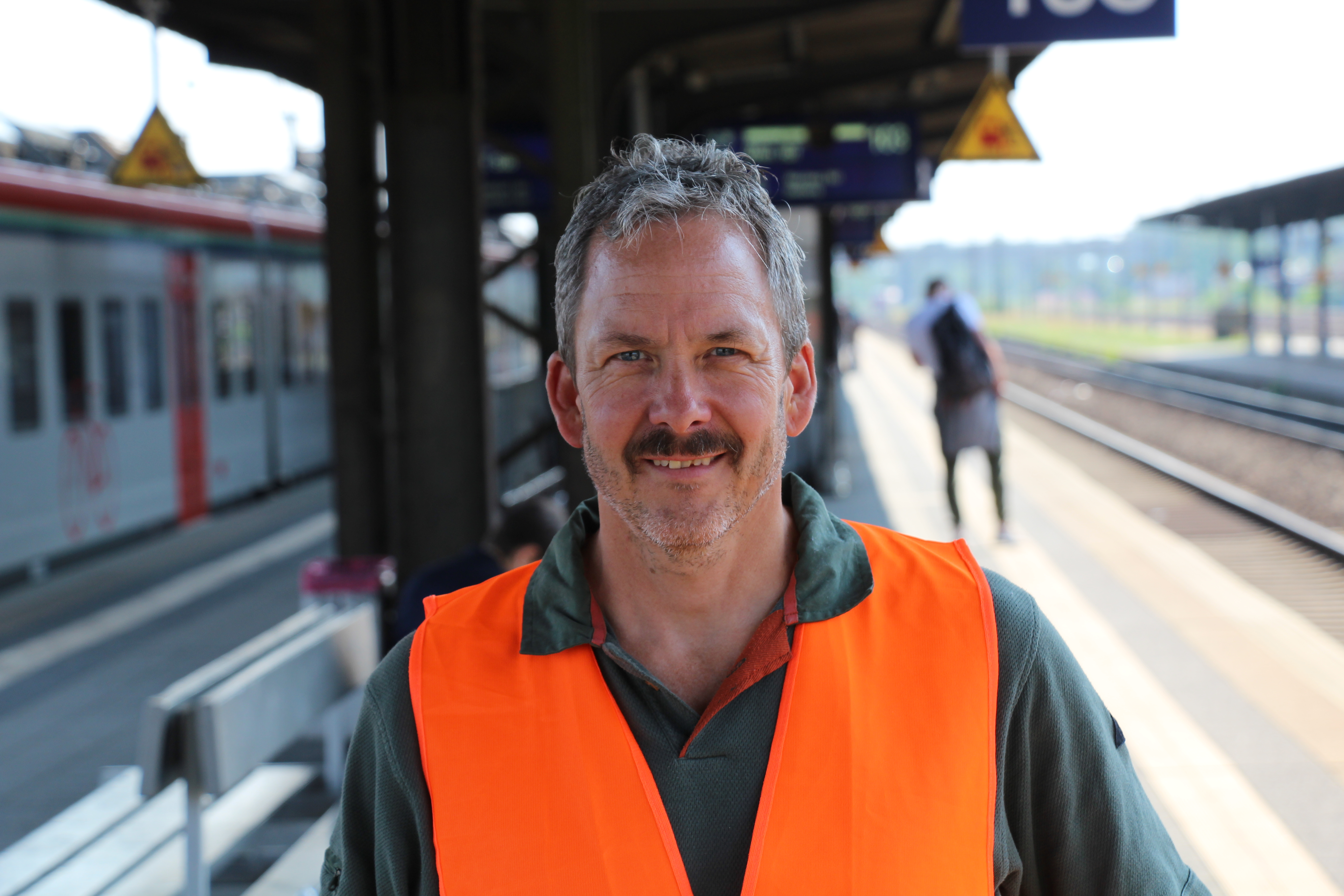 © Aqseptence Group
RN: In 2017 then chief executive of Network Rail (UK) Mark Carne said to The Guardian newspaper that he had secured a pledge from the government that toilets on trains allowing raw sewage to be dumped on to the tracks were to be phased out by 2019 in favour of holding-tank toilets. In its Strategic Business Plan for Control Period 6, Network Rail has also said this practice will stop by the end of 2019. Can you comment on this situation for the UK and for other countries? How much work remains to be done in this area?
A: I cannot comment on the situation in the UK. But generally, I can say that there is still a lot of work that needs to be done in many European countries, in terms of retrofitting old rolling stock with modern toilets and holding tanks, and providing the required infrastructure in the service depots.
In the end it is not only an unpleasant way of disposing of human waste, it also poses real health and safety risks, real dangers, for railway staff and operators working in the depots and on the tracks.
RN: Many railway operators are going to implement a 'pit-stop concept' in order to get the trains back on the track as soon as possible. How does your technology support this concept?
A: The so-called 'pit-stop concept', designed to reduce service time without increasing the number of operators, is not new. However, with ever increasing cost pressure, a shortage of operating staff, as well as a shortage of spare trains, this concept is now being enforced all the more, as available service time slots become ever shorter.
Our systems effectively support the fast servicing of the trains: because the extraction pistols close automatically after emptying the wastewater tanks, the complete train can be serviced by a single operator, within a rather short time period. The operator does not have to wait until the wastewater tanks are empty before doing something else. After connecting the Roediger extraction pistol, he or she can immediately move on to the next coach. After connecting all the pistols the operator can walk back and disconnect one pistol after the other. This process means a high number of trains can be serviced effectively with minimum operational staff requirements.
RN: As you mentioned above, you don't just deal with waste disposal in the rail sector. What is the biggest area of growth for you? What are some of the big projects for Aqseptence in the next couple of years?
A: The Aqseptence Group is active worldwide, providing water and wastewater management facilities, including vacuum technology systems, components and solutions for screening and filtration.
Within our Vacuum Technology Systems division, with offices in Germany, the United States, Poland and Dubai, we concentrate on sewage collection systems for applications in municipalities, for industrial projects, marinas and airports.
Apart from within the railway sector, we expect a significant future growth in projects requiring vacuum sanitation systems for ships, offices and public buildings.