Alstom has won a contract with the operator of the Barcelona Metro TMB for 42 Metropolis trains. These are to replace the existing rolling stock operating on Lines 1 and 3 in the city.
The contract with Transports Metropolitans de Barcelona is worth more than 260 million euros. It includes design, manufacturing and commissioning. Each of the 42 trains will comprise of five cars. Alstom will manufacture the rolling stock at its Barcelona site and deliver the trains by 2022.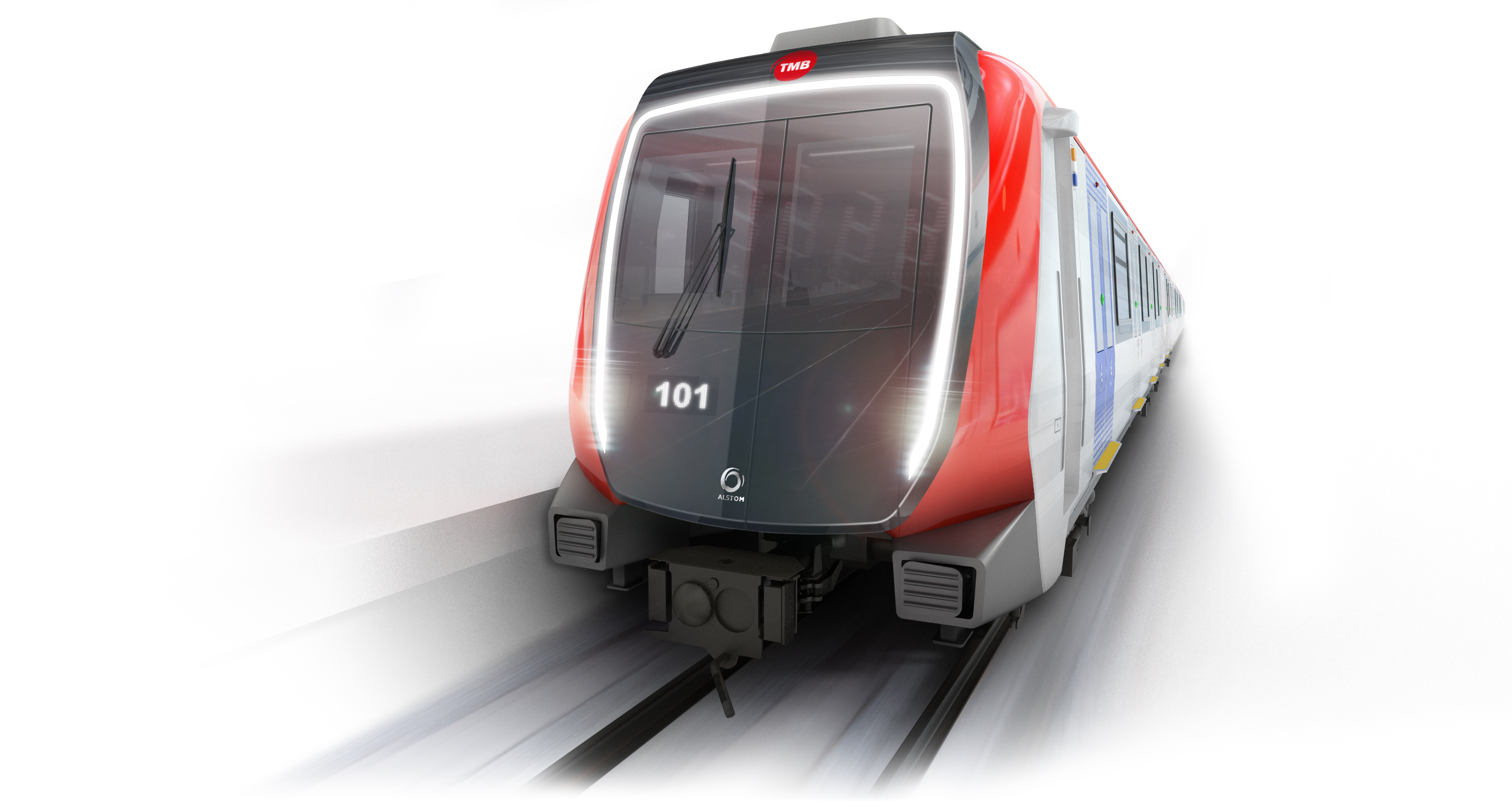 Focus on Sustainability
To be as environmentally friendly as possible, the trains will feature light car bodies, low energy consumption and high levels of recoverability and recyclability. Furthermore, they will be reliable and easy to maintain. To optimise maintenance further, Alstom is equipping the Metropolis trains with remote sensors.
"Alstom is honoured by this sign of confidence from TMB. The expertise and innovation capabilities of our teams are fully mobilised to support the plan to modernise Barcelona Metro for the benefit of passengers. Carrying over 400 million passengers per year, the Barcelona network is one of the most efficient and modern in Europe. With our trains, we aim to help TMB in the development of efficient and sustainable mobility that responds to the current and future needs of all passengers."
Metropolis Specifications
The Metropolis trainsets for Barcelona will be accessible and feature wide doors. The design aims to mitigate vibration and provide general acoustic comfort. The passenger information screens will display travel updates in real time. At the same time, all the design features, inside and out, will be on brand for TMB. Furthermore, they will incorporate visual elements that capture the spirit of Barcelona.
"With the withdrawal of the oldest fleet, we accelerate a process of renovation that will increase service reliability, sustainability and passenger comfort in two of our most frequented Metro lines, in a context of maximum demand for the collective transport of Barcelona, upon the entry into force of the low-emission zone. This is the most important rolling stock acquisition in the history of TMB."
Barcelona's metro system is no stranger to the Alstom Metropolis. These trains currently run on Lines 9 and 10 of the Catalan capital.
Also read: