Hitachi Rail has started welding and painting the passenger trains for East Midlands Railway and Avanti West Coast at its Newton Aycliffe site in County Durham.
Hitachi has invested around 110 million GBP in the site so far and 8.5 million GBP of this investment has bought the new welding and painting facilities being used for the next-generation intercity trains. In total, more than 230 carriages will be welded at Newton Aycliffe.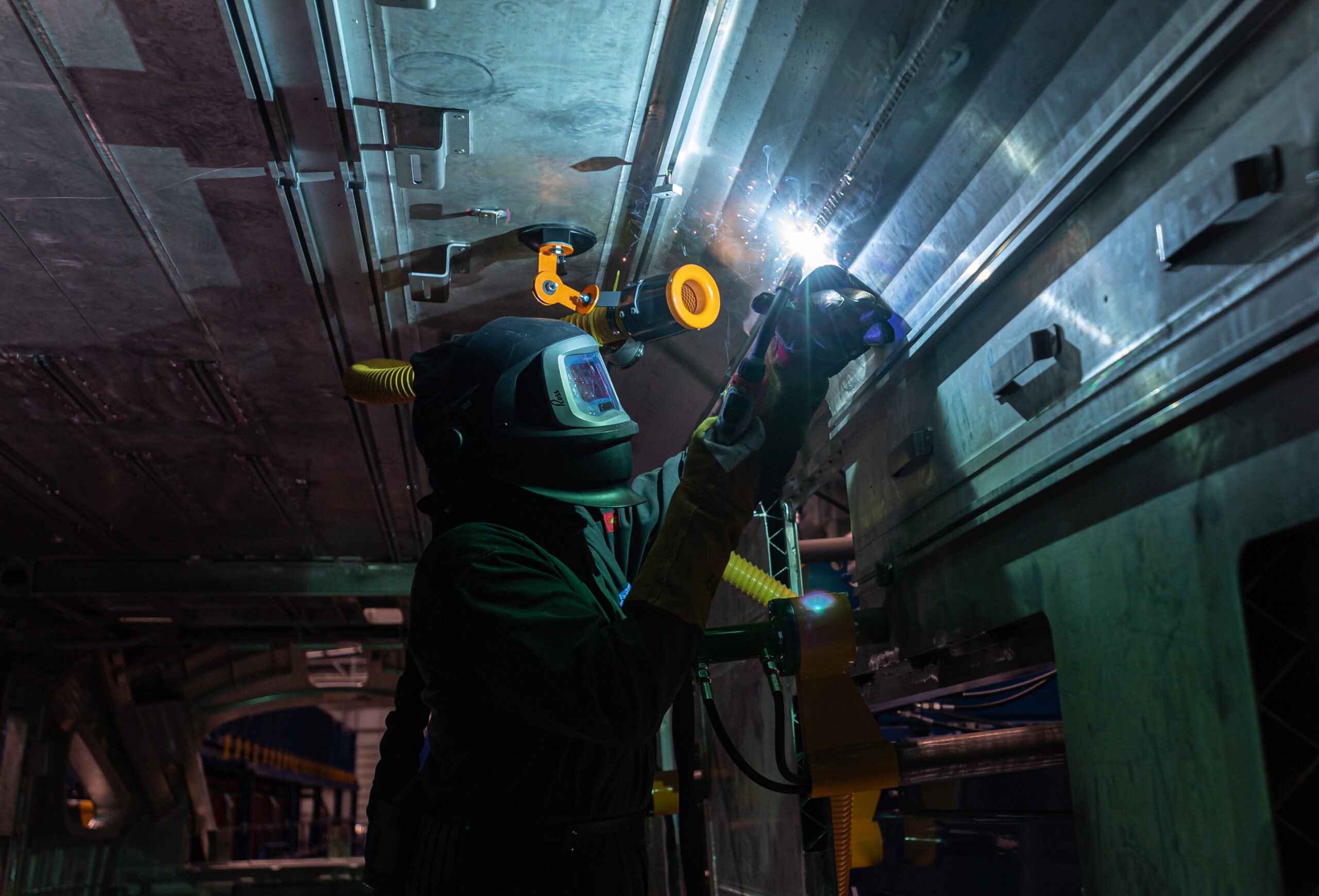 Part of the investment has been an in-depth upskilling programme for staff and apprentices, which has included an eight-week training programme for welding certification as well as further training for specialist qualifications.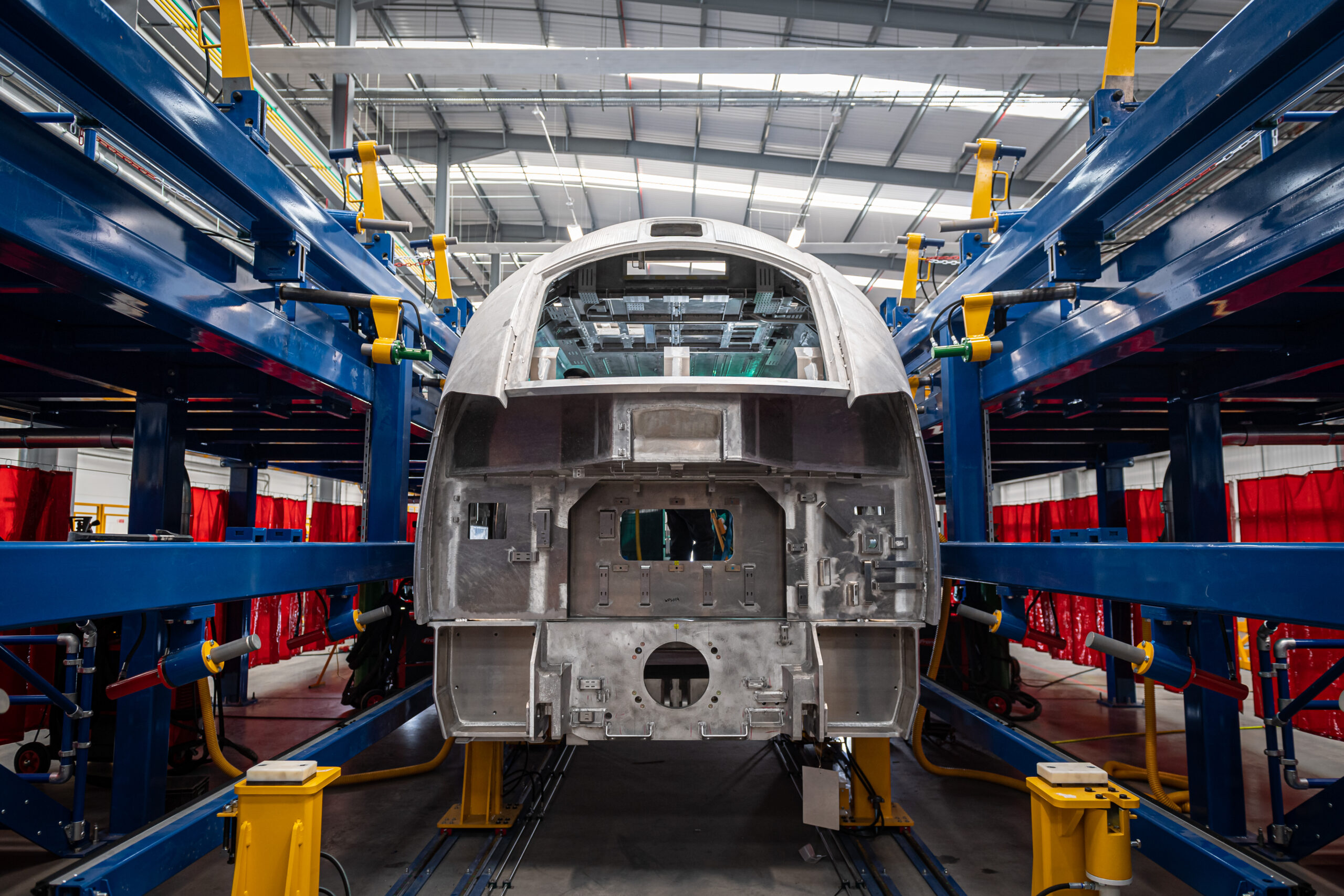 © Hitachi Rail
Hitachi Rail set up its facility at Newton Aycliffe in 2015 for the purpose of building 122 Intercity Express Programme trains and 70 Class 385 regional electric multiple units for Scotland. Since then, Hitachi says, it has "focused on localising its supply chain in the UK". To deliver on its contracts, Hitachi Rail has already worked with more than 130 separate suppliers based in the North East.
Jim Brewin, Head of UK & Ireland, Hitachi Rail, said:
"At the heart of our commitment is the continued development of a highly skilled and dynamic workforce, which through our South Durham Technical University College partnership and 70 apprenticeships will drive the rail industry forward at home and abroad for many years to come."
Hitachi Rail is hoping this new welding and painting facility will allow it to export "a wide range of products from metros to commuter and high-speed trains". Its target markets are northern Europe and the Middle East. Hitachi Rail is also working towards having the ability to fit batteries at Newton Aycliffe via its recent partnership with Hyperdrive Innovation.