Tens of thousands of passenger-facing railway staff are receiving disability awareness and equality training as part of requirements outlined in the Office of Rail and Road's (ORR) Accessible Travel Policy (ATP) guidance.
By the end of this year almost 30,000 railway staff will have received the training. It is aimed at teaching staff how to communicate effectively with disabled passengers, and understand their challenges while travelling. The training will also refresh their knowledge and skills to allow them to provide effective assistance when necessary.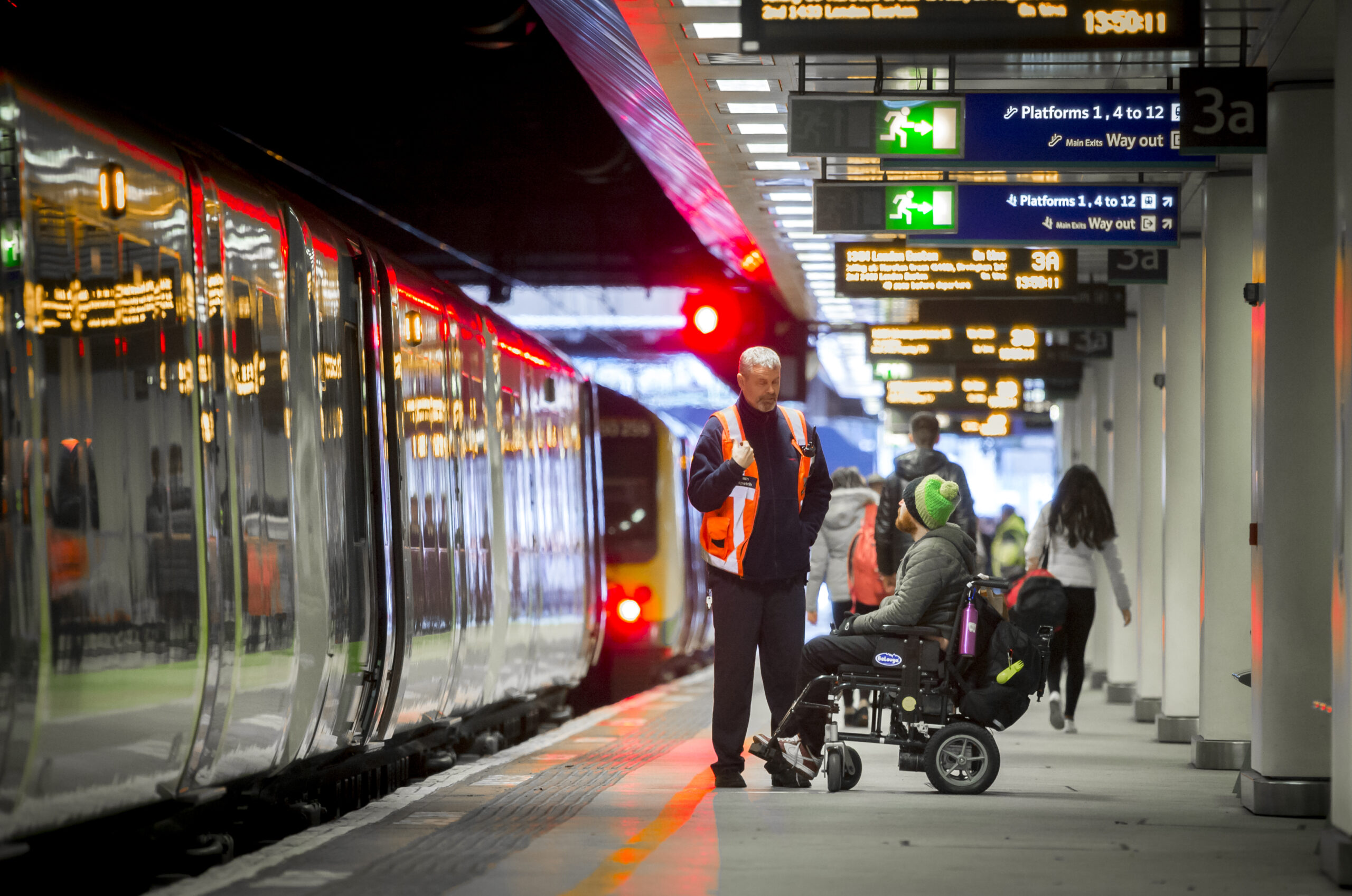 All 24 train and station operators are participating in this training and most of them are on track to meet their commitments by the end of July, despite the coronavirus pandemic. Great Western Railway has already met its target of training all of its 4,600 frontline staff.
13 train and station operators have created new courses that can be used to train new staff and provide refresher training for existing staff. 11 train operators are extending the training from frontline staff to all employees.
A central aspect of the programme has been the involvement of disabled people both in developing and delivering the training.