A 17m GBP upgrade at Southampton has been completed by Network Rail engineers, allowing freight trains between Southampton Central and the maritime terminal at Redbridge to become longer – from 520m to 775m.
Redbridge is the country's second-busiest container port. Freight trains between Southampton, the Midlands and the North will now be able to carry 20 percent more goods as a result of the improvements made to the track, signals and sidings. The longer freight trains will be able to carry an additional 14 containers.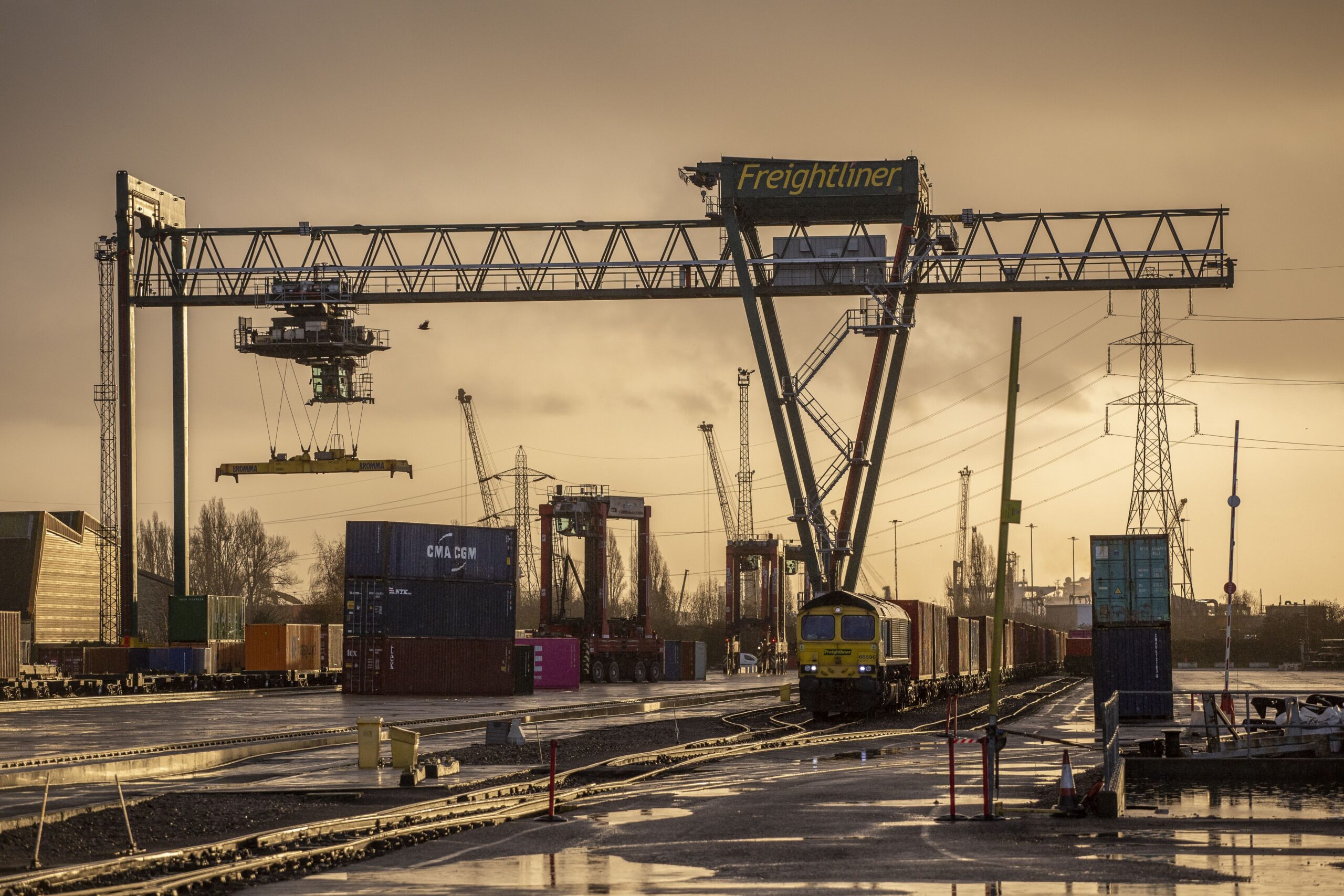 There are to be six 775m freight trains per day out of the Freightliner Maritime Terminal in Redbridge. If they all carry an additional 14 containers, that amounts to 84 additional containers per day. As each container carries the equivalent goods to one lorry, this could mean a removal of up to 84 lorries per day from the roads, bringing benefits both in terms of pollution and congestion.
"The completion of this freight upgrade will not only lead to a greener and more cost-efficient way to transport freight from Southampton, but will also significantly boost the volume of goods transported to and from the Midlands.
"Our freight industry has played an integral role keeping this country moving through the pandemic. Our investment ensures it will continue to play a pivotal role supporting our economic recovery."
The upgrade, the Southampton Freight Train Lengthening scheme, was begun in 2019 and carried out in three stages. During phase one, new sidings were installed at Redbridge. During phase two, new track was laid to increase line speeds between Southampton Central and Redbridge. Lastly, during phase three, new signals were commissioned for the Southampton area.
750m freight trains are now able to access Southampton Western Docks in Millbrook. These docks are used by DB Cargo and GB Railfreight. These two companies, along with Freightliner, are rail freight operators using the Port of Southampton.
"We are very pleased to finally complete this ambitious project and unlock more capacity for freight on our route. This was a complex project which required us to install longer sidings, new track for heavier and faster moving trains, improved signalling and enhanced drainage, which will make the operation of the area more efficient."
Freightliner runs an average of 24 container trains per day in and out of their Maritime Terminal at Redbridge. DB Cargo and GB Railfreight average 18 trains per day. The latter two can now transport three different kinds of goods to and from Southampton: intermodal containers, vehicles and gypsum.
Follow-up work will take place on 6 and 7 April.