East Midlands Railway (EMT) is retiring its fleet of HSTs after 39 years of service on the Midland Main Line.
EMR and the rolling stock leasing company Porterbrook, which owns the vehicles, are commemorating the retirement of the InterCity 125 by painting the power car 43302 in Intercity Swallow livery and reinstating its original number – 43102. The power car will go to the National Railway Museum in York. The museum is already in possession of power car 43002, named 'Sir Kenneth Grange'.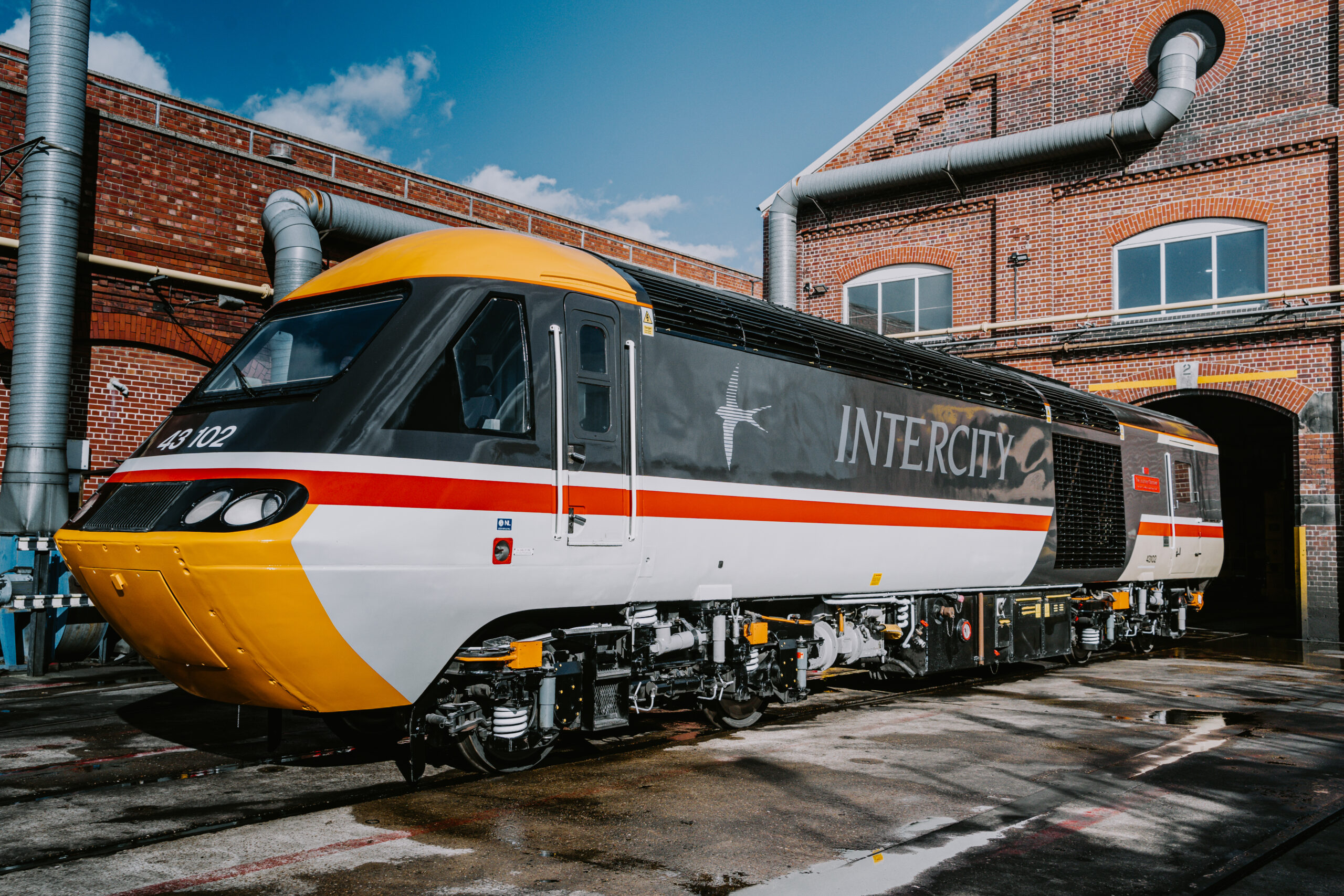 The High Speed Train (HST) is also known as an InterCity 125 (because of its top operating speed of 125mph) and comprises two Class 43 power cars and a set of Mark 3 carriages. They were built between 1975 and 1982 and designed by TCB Miller and his design team at BR Railway Technical Centre in Derby.
This particular power car broke the intercity world speed record in November 1987, reaching 148.5mph between Northallerton and York on a test run. It bore the Intercity Swallow livery and number 43102 when it broke this record. The trailing power car during the speed record run was 43159.
EMR is retiring its HST fleet in order to introduce new rolling stock for the May 2021 timetable change.