Henkel Helps to Get Railway Bogie Cleaning Operations Back on Track
Bonderite CMC Gel 7 provides significant benefits for users
Henkel offers a broad variety of industrial cleaning solutions under its global leading Bonderite brand. Maintenance companies tasked with cleaning railway can now benefit from Bonderite C-MC Gel 7. This high-performance product ensures single-pass, high-standard bogie cleaning, reducing the process time needed from hours to minutes and introducing significant sustainability advantages.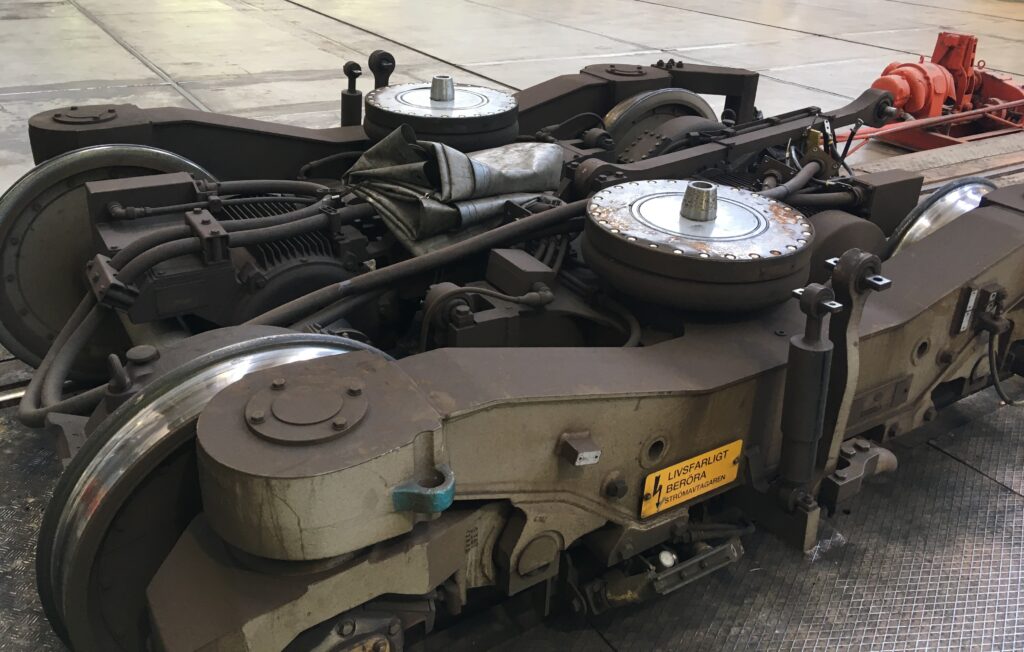 Due to their location on the underside of railway carriages, bogies are prone to accumulating grease, typical brown rail contaminants, debris, residue and light corrosion, all of which require removal as part of routine refurbishment and maintenance schedules. Proven in the wider engineering market, Bonderite C-MC Gel 7 is now purpose-adapted for heavy-duty bogie cleaning operations. Users can simply spray this ultra-high efficiency product on to metal surfaces and leave it for 20 minutes before removal by jet washing. The gel's penetrating and dispersing agents result in a powerful and deep cleaning action that requires no further action, even on highly soiled bogies.
With Bonderite C-MC Gel 7 users can benefit from significant time savings compared to other market solutions, which require the spray/rinse process to be repeated two or three times (often taking around 2 hours) before attaining a standard of cleanliness. The product´s benefits multiply many times when considering there are two bogies for every train carriage.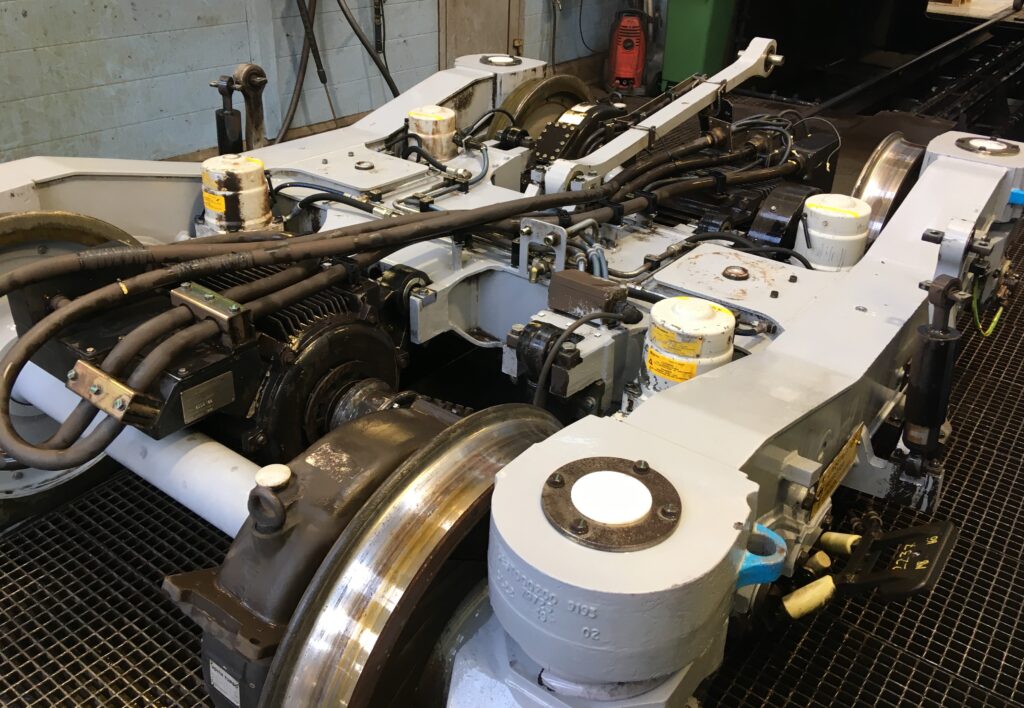 In addition, the jet washing stage of the new process only requires cold water, thus saving energy by comparison with existing products, which need a hot jet wash. As a further sustainability advantage, Bonderite C-MC Gel 7 leaves no residue, so a single rinse is sufficient, saving both time and water. Furthermore, as a water- and alkaline-based solution, the product is safe for both operators and non-metallic bogie materials such as plastics, rubber and painted surfaces.
Suitable for all types of bogies (train, metro, tram), the product's viscous gel composition allows it to stick for a long time on surfaces, including vertical ones. In short, Bonderite C-MC Gel 7 removes oil, grease, grime and corrosion in a targeted, fast and safe way. The product is already in early adoption at several rail operators across the UK and Europe.
Available in three different pack sizes (25, 200 and 1015 kg) Bonderite C-MC GEL 7 is suitable for both automated spray and manual application.
Bonderite is a registered trademark of Henkel and/or its affiliates in Germany and elsewhere.