Leveraging Fluidmesh Train-to-Ground for Lines B and D of the Lyon Metro
As the third-largest city in France, Lyon has evolved into a dynamic twenty-first century metropole driven by the information technology industry. Lyon has always had a compelling need to move large numbers of people on a daily basis and, maintaining its status as a world pioneer in rail transport, the city has been modernising its infrastructures.
Passenger security is top priority on public transport. Having successfully used Fluidmesh wireless Train-To-Ground technology to facilitate wireless connection of its trains, the Syndicat mixte des transport pour le Rhône et l'agglomération Lyonnaise (SYTRAL) recently demonstrated their commitment to security, and their faith in Fluidmesh, by implementing a real-time wireless video-surveillance system providing continuous video streams from trains to the main control room.The new surveillance system contains more than 1,000 new cameras installed on 48 Line D and 36 Line B trains. Security personnel can monitor any camera from the main control room in real time. Regardless of the relative position and speed of any train, Fluidmesh technology provides a broadband wireless link that reliably connects each on-board network and associated camera with the main network running along the tracks.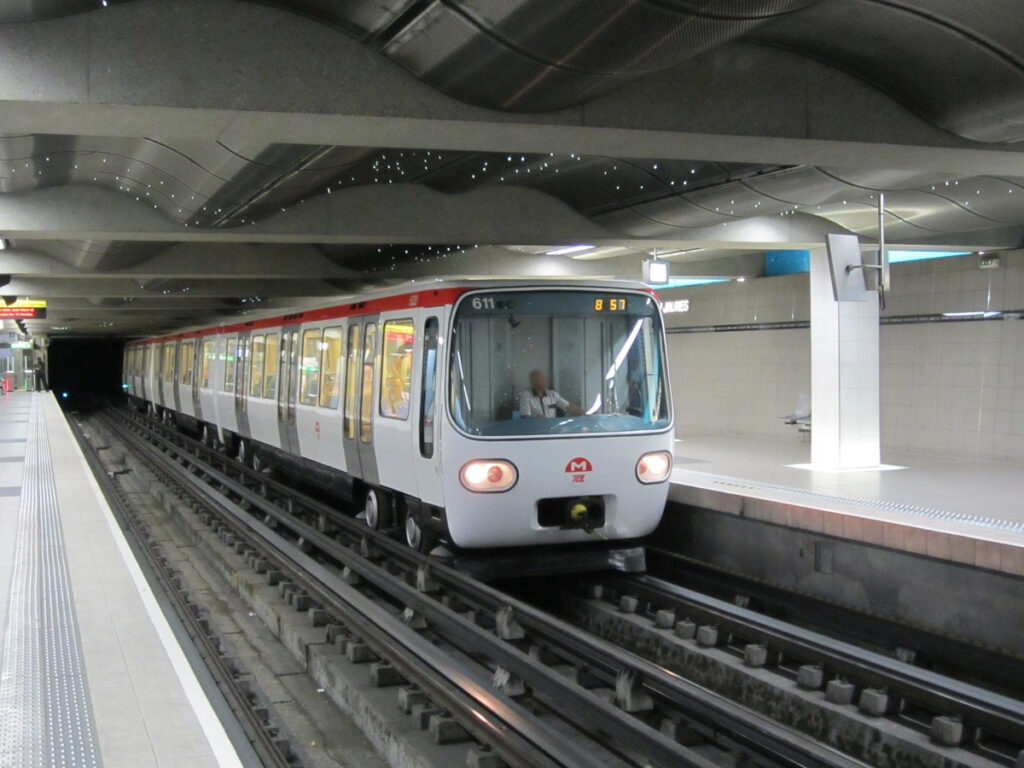 This MPLS-based trackside wireless deployment is top-class in France. It has set new standards for throughput availability on trains, and resolution of streaming video. The infrastructure is robust, redundant and fault-tolerant, and the Fluidmesh radio technology can accommodate potential failures or attacks in milliseconds by re-routing traffic and re-connecting trains through alternative or redundant devices.
The IET department of SPIE Sud-Est, decided to work with Fluidmesh and Cisco after a similar application was recently deployed in Italy to enhance the security of a major underground metro system.
The Fluidmesh technology employed by the SYTRAL project yields a significant reduction in total cost of ownership (TCO) by limiting the number of wireless base stations needed (compared to traditional Wi-Fi-based solutions).
Fluidmesh's patented MPLS-based wireless technology proved itself superior to WiFi and LTE-based solutions by providing continuous connection, with no streaming interruptions when trains move between wireless coverage zones. Fluidmesh's trackside Train-To-Ground hardware is fully integrated with the Cisco MPLS fiber infrastructure installed in parallel. Finally, Fluidmesh's fault-tolerance algorithms were a deciding factor in meeting SYTRAL's demanding mission-critical requirements.
"SYTRAL's requirement was to implement a redundant system capable of switching from the main network to the backup one in a few milliseconds. This is a very demanding requirement for a wireless system; conventional technologies just can't do it. Fluidmesh gave us the optimal solution and support and was able to deliver the needed performance."
The Lyon metro network video-surveillance system is already operational, and clearly demonstrates that where security is paramount and any downtime could decide between just another day on the metro and a major disaster, Fluidmesh has the solution.