Auvergne-Rhône-Alpes Region Orders Additional Coradia Polyvalent Trains
Alstom has welcomed the opportunity to supply 10 additional Coradia Polyvalent Léman Express trains to the French region of Auvergne-Rhône-Alpes. The order is worth approximately 70 Million (EUR).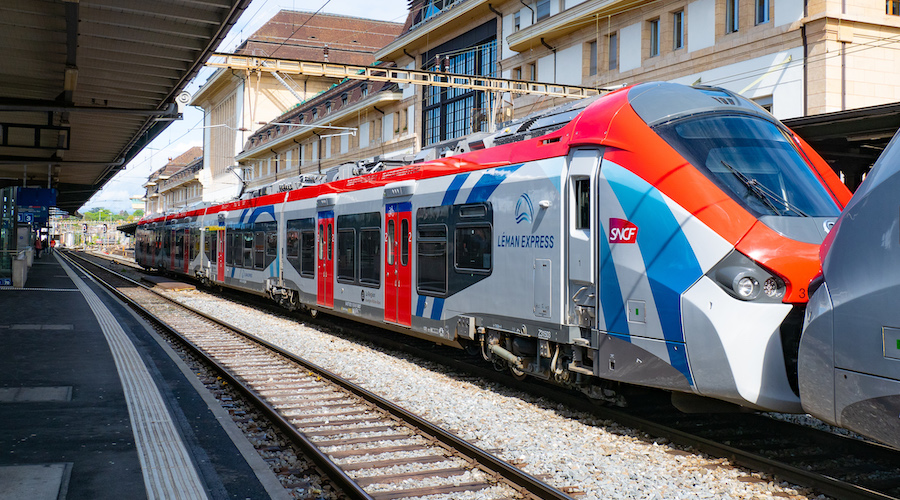 Suburban Style
The new Coradia Polyvalent trains will benefit from seven doors on each side, a large reception area on the platforms and a first-class section. Seamless cross-boarder connections will also be ensured with ETRMS technology which allows the train to run on several network voltages. It will also be the first French regional train to meet all European standards, especially in respect of access for those with reduced mobility.
With four cars and a capacity of 204 seats the trains feature a 'suburban-style' interior with a high level of comfort. Seats are equipped with reading lights and electric sockets and the air condition adjusts according to occupancy, enhancing passenger comfort. A full low floor for ease of access, dedicated bicycle access, and large windows are also features of the new cars.
Due to passenger demand and expectations, the region have also requested the Wi-Fi equipment to be of high quality.
The 10 new trains will operate alongside the 17 already on order which are due to come into service on the Franco-Swiss cross boarder Léman Express in December 2019.
President of Alstom in France, Jean-Baptiste Eyméoud, said:
Alstom is honoured by the renewed sign of confidence from the Auvergne-Rhône-Alpes region. The expertise and innovation capacities of our French teams are mobilised to support the region's modernisation plan for the regional TER lines, for the passengers' benefit.
Adaptable, Economic and Ecological
Belonging to Alstom's Coradia range, the modular architecture means it can be adapted to the different requirements of each public transport authority and for different uses; suburban, regional and intercity. With low energy consumption and its compliance with emission standards, maintenance costs are also reduced.
Read also: