Fincons Group in Italy's Best Employers Ranking – Corriere della Sera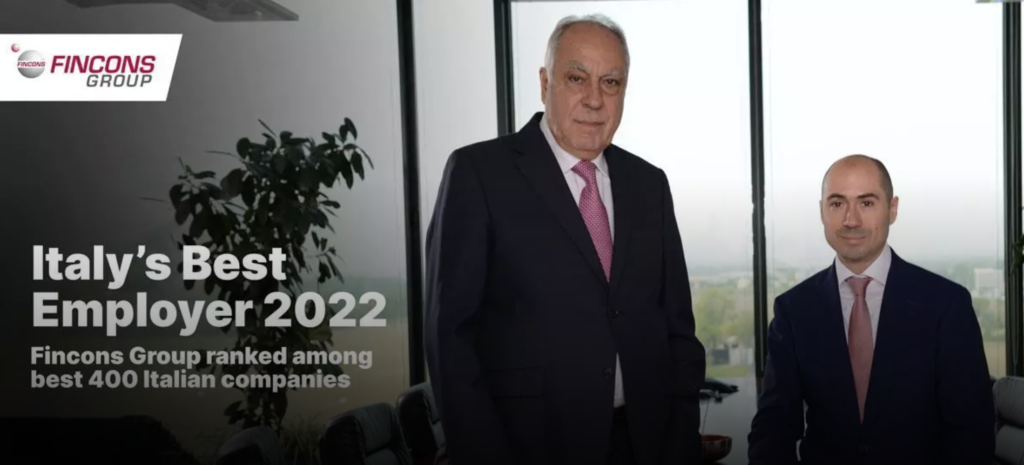 Today's the day: the "Italy's Best Employer 2022″ chart, drawn up by Statista and Corriere della Sera, is out and it includes Fincons Group for the second year in a row. We're excited for achieving this result, that confirms the effort we put in our people's growth and well-being.
We have ranked among the best 400 Italian companies in various industries, selected through a survey filled up by more than 12.000 employees in companies with more than 250 resources.
But there's more: at page 30 of Corriere della Sera, which is one of the major Italian daily newspapers, there is also a full-page article (in Italian language) in which Michele Moretti and Francesco Moretti give insights on Fincons Group's commitment towards its people, by investing in different projects for professional growth, work-life balance and for the well-being of mind and body.
This article was originally published by Fincons Group.