Amtrak Launches FindYourWay App for New York's Penn Station
Amtrak has launched FindYourWay, a real-time customer information beacon technology-enabled app, for exclusive use inside New York Penn Station.
The app provides real-time gate, train, and boarding information for Amtrak customers and also helps direct passengers throughout the station to find gates, exits, ATMs, and restaurants. FindYourWay is currently available for free download on both iOS and Android operating systems.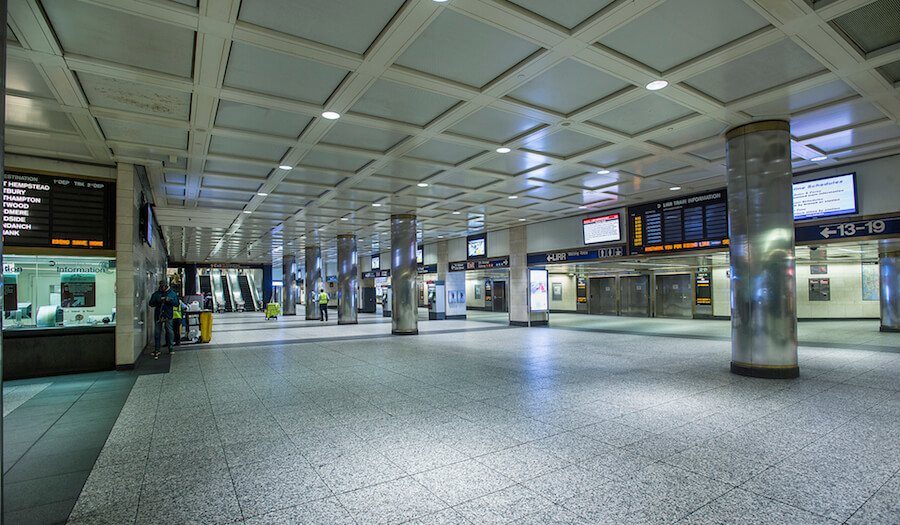 FindYourWay
The Amtrak solution is based on Zyter®, the ultimate connection platform. The Amtrak-Zyter® partnership includes placement of approximately 400 beacons throughout New York Penn Station. These beacons enable proximity sensing that communicates with the FindYourWay app via Bluetooth Low Energy (BLE) technology. The app then provides secure, seamless, and relevant directions and information on points of interest (POIs) within the station based on a user's precise location, employing 256-bit encryption. FindYourWay only activates once a user enters the station and deactivates once a user leaves the station.
The New, Digital-Friendly New York Penn Station
Currently limited to New York Penn Station, Amtrak is considering offering FindYourWay in other major stations. Potential future updates to the app may feature station deals, reminders, and rewards. FindYourWay comes on the heels of the recently completed New York Penn Station Renewal work, which is one element of Amtrak's plan to modernize stations, infrastructure, and equipment on the Northeast Corridor. Amtrak's Penn Station concourse operations improvement study has begun and improvement projects for the restrooms, waiting areas, and Acela Lounge in Amtrak's concourses are underway.
Stephen Gardner, Amtrak's Chief Commerical Officer, said:
"From first-time visitors to veteran travelers, everyone can benefit from downloading FindYourWay and experiencing the new, digital-friendly New York Penn Station"
"FindYourWay is more than just an interactive platform; it can also help prevent overcrowding in the station, delivering a measure of customer safety that other communication products and forms of travel cannot provide."
Original article © Amtrak.
FOR ALL THE LATEST INFORMATION, NEWS, IMAGES, VIDEOS AND ARTICLES ON ALL ASPECTS OF PASSENGER INFORMATION, PLEASE CLICK HERE.