PKP Polskie Linie Kolejowe S.A. ran a test train at 200km/h on the Warsaw-Gdansk railway line on night from 11 to 12 January. The Pendolino was equipped with ERTMS / ECTS Level 2, making it possible to increase speeds on the line to 200km/h.
The ERTMS / ETCS Level 2 increases safety, making it possible for trains to operate at higher speeds. The Warsaw-Gdansk line is on the international E65 corridor, which forms part of a trans-European TEN-T line.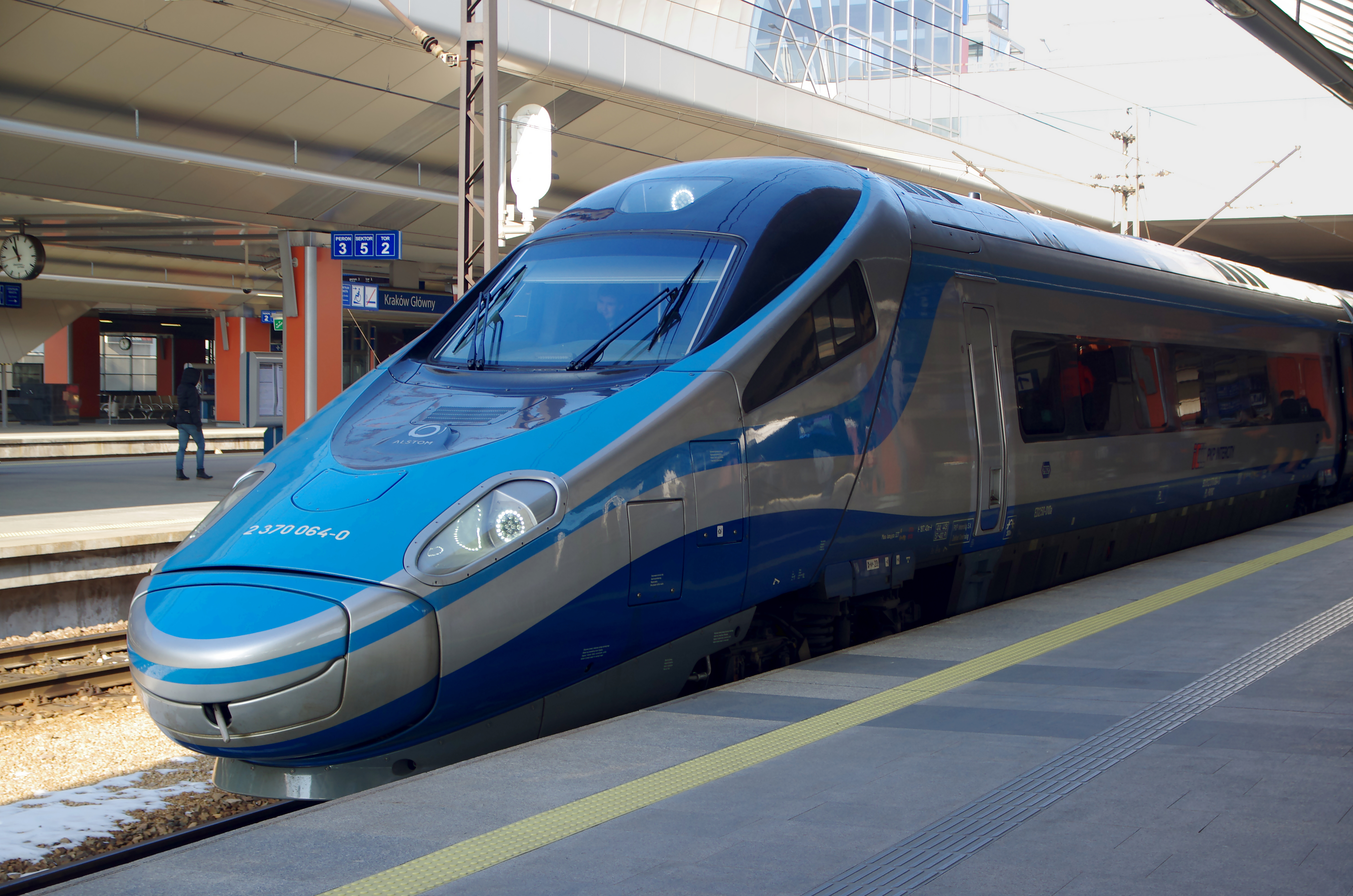 With speeds of 200km/h, rail journeys between Warsaw and the port city of Gdynia will become shorter from mid-2020 onwards. A further benefit will be the increase in capacity on the line. Experts from PKP Polskie Linie Kolejowe S.A. and the Polish Railway Institute ran dynamic tests to ensure the proper functioning of the ERTMS / ETCS Level 2 system. The Secretary of State at the Ministry of Infrastructure, Andrzej Bittel, was on board the train for the test.
The test trip aimed to make sure the system was functioning correctly and check that the rolling stock and trackside infrastructure interacted as intended. Other trips have been run using locomotives on their own as well as locomotives hauling passenger cars. In particular PKP looked at the aerodynamic effects on the trackside infrastructure, the power system performance and the pantograph interaction with the OLE. And of course PKP tested the operation of the train radio communication systems.
200km/h ERTMS Tests
To conduct the measurements and tests, dozens of sensors, transmitters, receivers and recorders were deployed. The results will allow PKP to obtain the necessary certificates for 200km/h operation. As part of the installation of the ERTMS / ETCS Level 2 system, more than 4,100 beacons – balises – had to be fitted on the tracks. These will report the location and speed of trains in real time.
In addition to allowing trains to run at higher speeds, the ERTMS / ETCS Level 2 system will also increase safety. The devices on the tracks are able to communicate with rolling stock equipped with on-board computers to inform them about changes on the route. This information, coupled with data on the conditions of the journey, speed limits and the locations of others trains, will feed directly to drivers' desks. Beyond giving train drivers real-time information, the system will also control a driver's work. For example, if a warning is ignored, the system will automatically adjust the train speed appropriately.
The dispatch offices in Warsaw and Gdansk will oversee the whole system. In total there are 54 radio masts along the route, which will allow signals from eight local control centres to be sent to trains using the GSM-R communications network.
The project to modernise the E65 / C-E65 railway line between Warsaw and Gdynia with ERTMS / ETCS Phase 2 is co-financed by the European Union. The project value lies at 928 million PLN (220 million euros | 245 million USD).
Also read: