ENSCO's Rail Division opened a new office in downtown Colorado Springs, 2 December.
The office, located in the Alamo Building complex, will support ENSCO's railway research, condition assessment, asset management and cybersecurity business areas, building on ENSCO's growing presence in Colorado by its Aerospace Division.
"We are excited to open this new office in Colorado Springs not only to enable ENSCO to better serve its West Coast client base, but also to facilitate close collaboration with our cybersecurity experts within the ENSCO Aerospace Division.
"Colorado Springs also offers a beautiful location and vibrant culture to attract top talent to our business."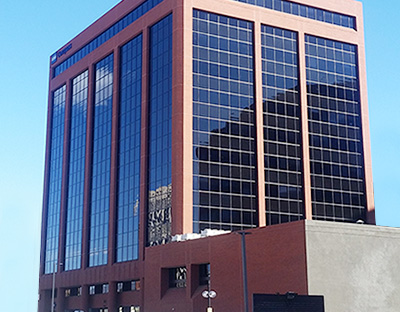 ENSCO, Inc.
ENSCO, Inc., and its wholly owned subsidiaries represent a $140 million international technology enterprise, headquartered in the Washington, D.C., area. For more than 50 years, the ENSCO group of companies has been providing engineering, science and advanced technology solutions that guarantee mission success, safety and security to governments and private industries worldwide. ENSCO operates in the defense, transportation, aerospace and intelligence sectors. Field offices and subsidiaries, representatives and partnerships are located throughout the United States and around the world.
ENSCO Rail
ENSCO Rail supplies both commercial rail and government entities with engineering solutions to meet their needs. Our engineers have pioneered the use of technologies to improve track maintenance, such as advanced rail inspection sensors, high resolution machine vision track imaging technology, autonomous inspection systems, and signaling system inspection. These technologies provide customers with the best possible tools to ensure track and rolling stock safety, increase productivity and efficiency, and reduce operating costs.