DB Regio Mitte will modernise 54 Bombardier Twindexx double-decker trains serving the Frankfurt-Limburg regional lines RE20 and RB22.
The redesigned trains will feature free wifi, more comfortable seating, more leg room, more generous multi-purpose areas, and digital displays. The first three of these vehicles returned to passenger service on 17 February. All 54 of the double-decker trains will be modernised by the end of 2021.
In addition DB Regio Mitte will modernise ten locomotives Class 146.1. This redesign is part of the new contract that will come into force in December 2021. DB Regio was awarded the contract to continue operating services on the line after a Europe-wide tender by RMV in March 2018. The contract has a runtime of 15 years.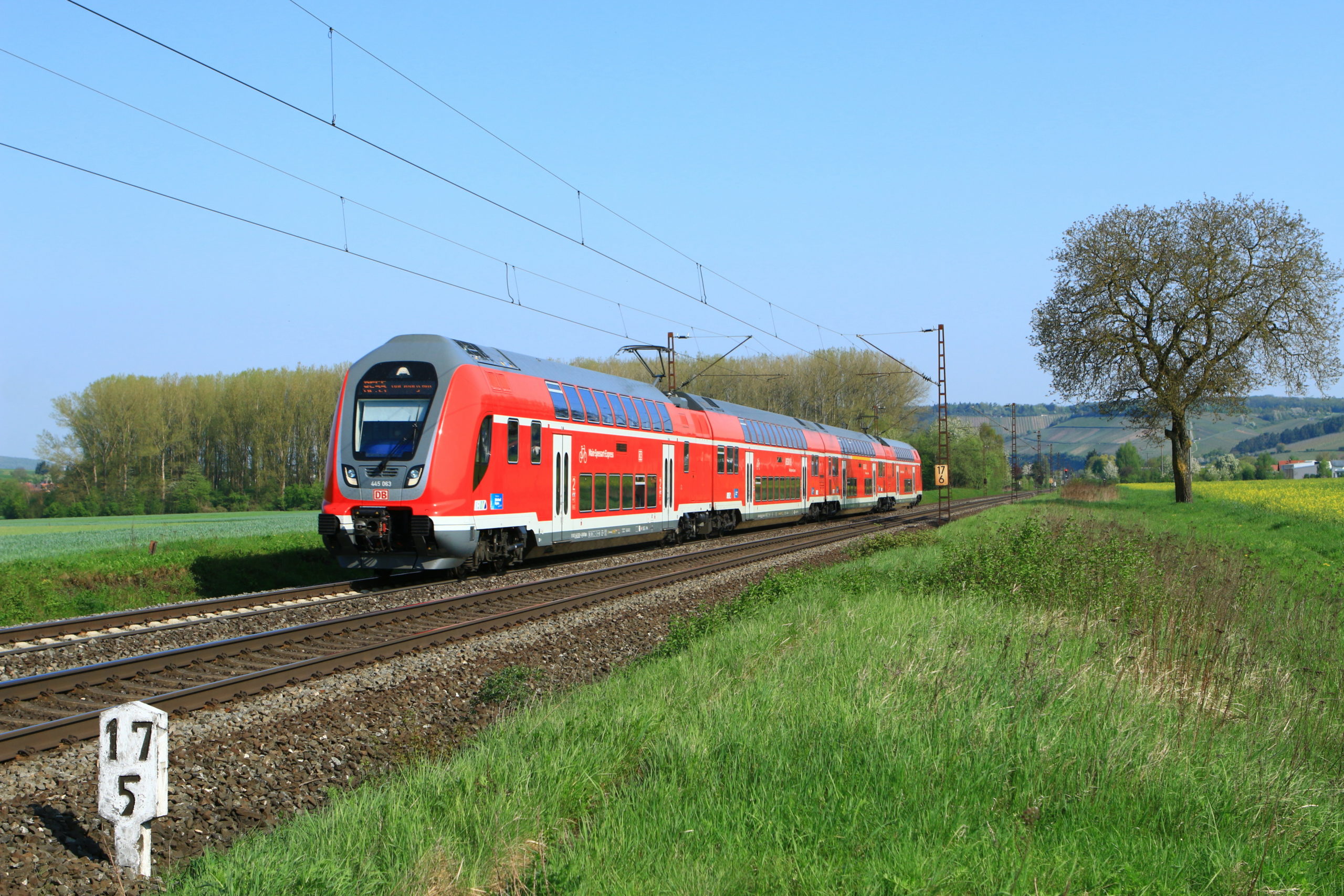 Following acceptance of the vehicles by RMV, the first three modernised double-deckers entered regular timetabled services on 17 February 2020, almost two years before the official start of the new contract period.
DB Regio's air-conditioned, refurbished double-decker trains now have new seats with more space between the seats. The four-seat arrangements have double plugs, while the two-seat arrangements come with a single plug. The modernised vehicles feature free wifi with modern travel information screens and energy-saving LCD screens. There is also video surveillance inside the trains.
The multi-purpose areas for prams, wheelchairs and bicycles in the control car have been given a new arrangement of the installed seats and fold-down seats as well as the installation of a bar for bicycles, making them feel generously proportioned.
All the interior walls and toilets have been refreshed or replaced. The floors have also been replaced and the vehicles repainted. First class seats are made of leather and can be adjusted. The tables in first class are also larger. Each seat in first class as a fold-away table, foot supports, a magazine net and cup holders.
Also read: