Its multiple input-output voltage combination makes it perfect for applications that require high power.
Hospitalet de Llobregat, March 9, 2022 – Premium PSU, in its way to providing the most innovative and versatile solutions, launches a new DC/DC converter series with a compact and robust design, the CRS-2000.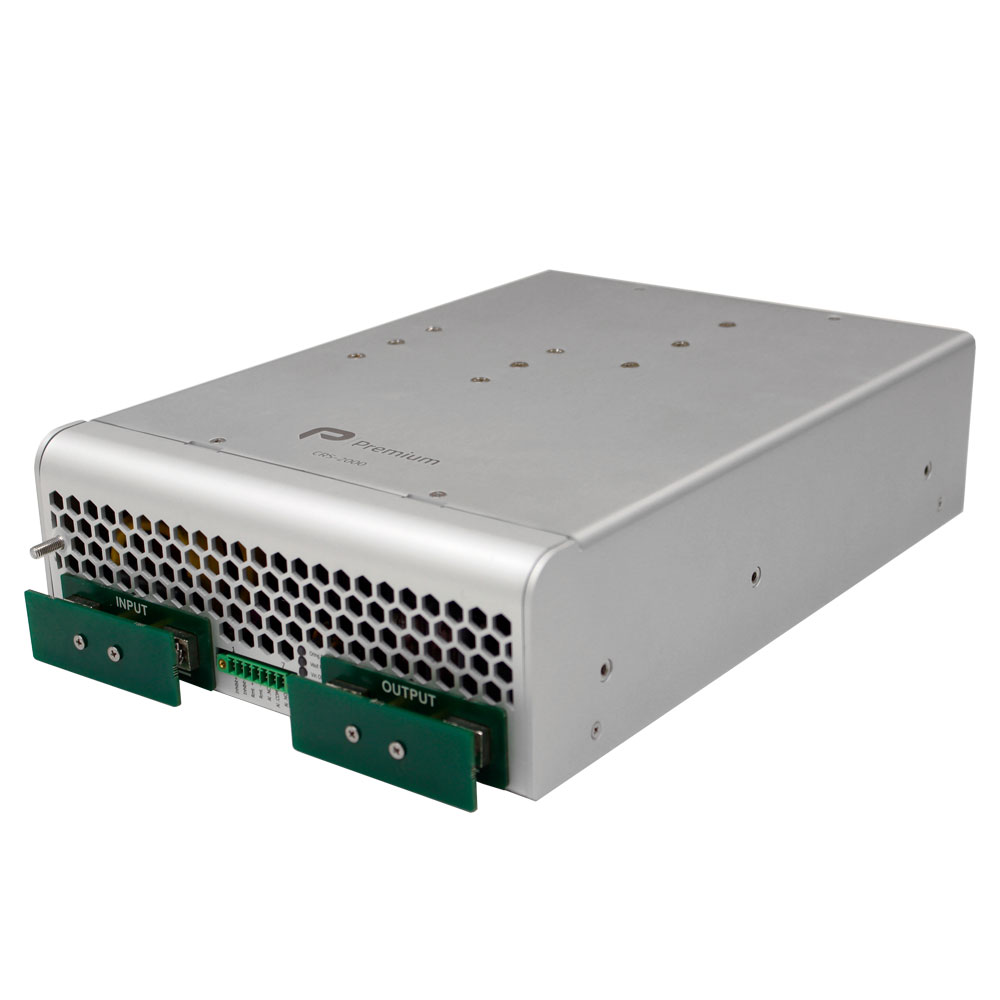 The CRS-2000 delivers 2000W at 24, 36, 48, 72, and 110V and has been designed according to rolling stock standard EN50155. It offers up to 93% efficiency even in 24V output models, thanks to the synchronous rectification.
Cooling takes place through three redundant electronically controlled fans that supply the required amount of air depending on operating temperature and load conditions, which enhances the life expectancy of the converter. Under input under-voltage conditions the converter is disabled to prevent excessive discharge on the battery.
The CRS-2000 includes optional extra functionalities, such as ORing, allowing output parallel usage and redundancy, and the H protection which includes a 10ms hold-up time at full power, while offering value-added features such as active reverse polarity protection and inrush current limiter.
All models offer adjustable output voltage, remote sensing, protection against short circuits and overloads, input and output OK LEDs, and output failure alarm. In addition, the CRS-2000 has been designed for long operational life in severe environments, offering up to a 5-year warranty.
Following the line of CRS-1000 series DC/DC converters, this new addition to the DC/DC converter's family, stands out for using SiC (Silicon Carbide) technology, providing the device a high-power density.
This article was originally published by Premium Power Supplies.