Premium PSU has been designing and manufacturing an extensive range of energy-conversion solutions for rolling stock applications for over 39 years.
Having a high-performance, reliable, compact and robust power supply system is key when working under moving and demanding environmental conditions that can seriously damage electronic assemblies and affect passenger comfort.
Premium's power supplies are high-performance reliable solutions that can be customised to meet specific mechanical and standard requirements. Premium offers a wide range of products that includes DC/DC power converters, DC/AC sine wave inverters and AC/DC power supplies that meet market standards (EN50155 and EN45545-2 amongst others) with a 5-year warranty and long life expectancy.
DC/DC Power Converters:
50–2000W power
Oring available
Wide input-output combinations
High input-output isolation
Easy to install (wall mount, DIN rail, rack mount…)
Current sharing & hold-up time options available
Cooling through natural convection, conduction or internal forced air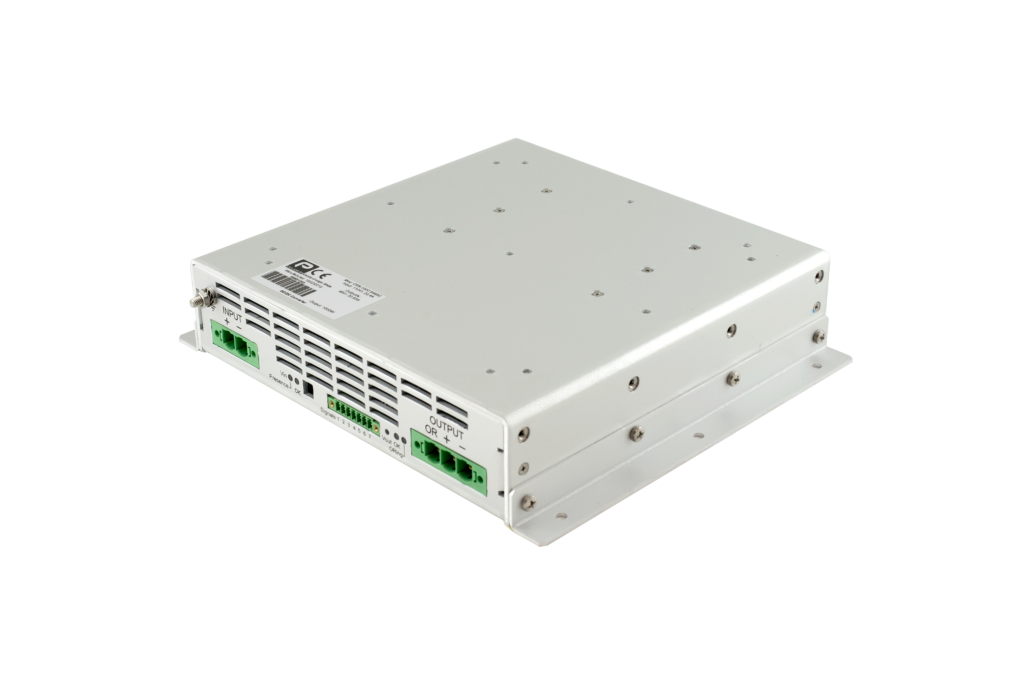 DC/AC Sine Wave Inverters:
1 phase and 3 phase models available
180–6000W power
High power density
High efficiency
Configurable power & soft start
Parameters set and monitoring through included tool
Chassis and rackmount installation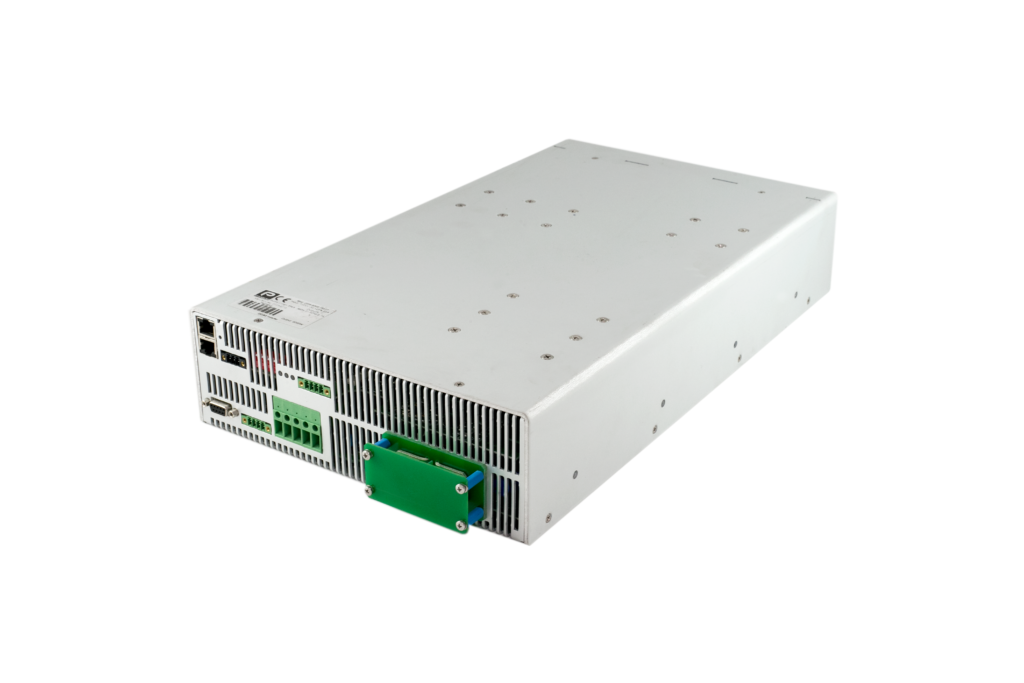 © Premium S.A.
Custom Design
Whether a standard product needs to be modified or a whole new design needs to be developed to meet the needs of a specific project, Premium is the perfect partner. 900 designs in the market, know-how in mechanical and circuit layout and expertise in power conversion systems is what allows Premium to develop custom solutions in a short period of time.
Manufactured in Barcelona, Powering the World
All projects, from concept and design to testing, manufacturing and homologation are carried out in Barcelona under the strictest quality controls and using the most advanced testing systems.