Powerful high-speed solution for immediate wireless connectivity anywhere
CommScope recently announced the Wireless Rapid Deployment Unit (RDU) for quickly delivering a safe, reliable, and high-speed Wi-Fi, or other wireless networks.
The RDU was developed by the CommScope Professional Services Team in response to a growing demand for a mobile Wi-Fi solution providing ad hoc connectivity in a range of environments—including concerts, parades, pop-up medical facilities, emergency response centers, and remote learning and access sites.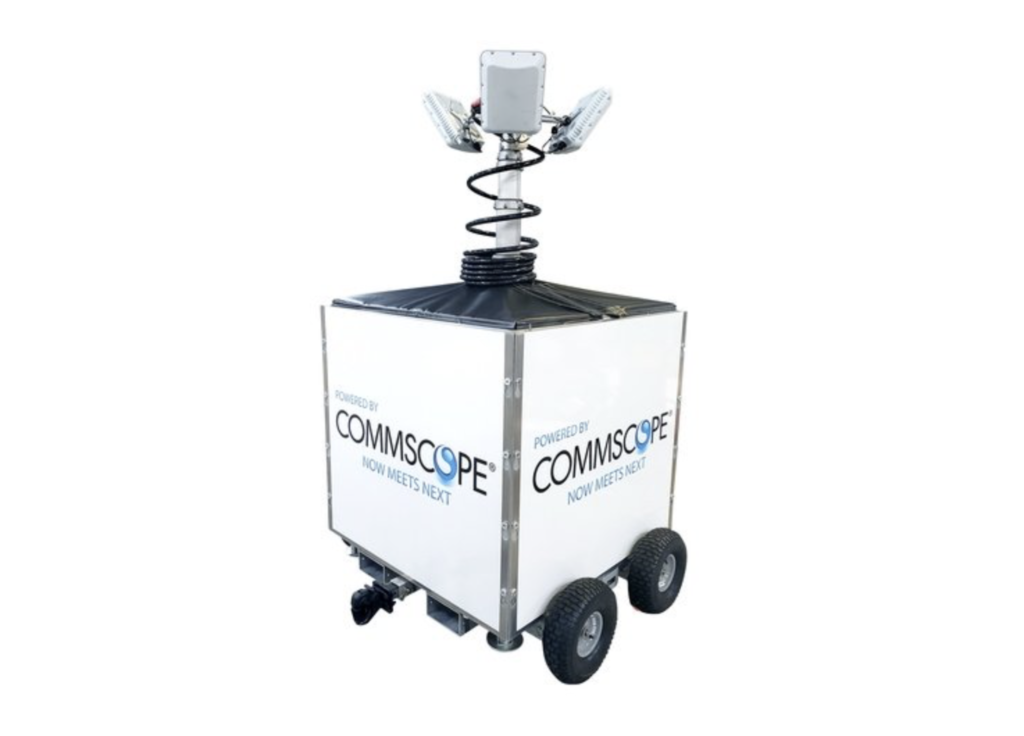 The solution uses RUCKUS T610 outdoor access points and a telescopic mast to deliver cost-effective, carrier-grade Wi-Fi in a small, forklift-ready 4'x4' footprint. The RDU is equipped with wheels so that, once delivered to a site, it can be easily towed or maneuvered into position.  The mast can readily accept other devices to support LTE or IoT applications. The RDU is powered by an on-board generator and can use a variety of backhaul methods including fiber, ethernet, LTE or DOCSIS. It is in full production, with CommScope factories and partners ready to meet demand in the United States, Canada and U.S. territories in the Caribbean. The RDU will ship to additional regions in the near future.