Charcroft Highlights Ruggedised Electronic Components and Specialist Design Support at Railtex 2017
Charcroft Electronics Ltd., – a specialist, knowledge-based distributor and manufacturer of electronic components for harsh and high-end applications – will showcase ruggedised and rail-approved components, backed by specialist design support, on Stand No. G07 at Railtex 2017, at the NEC, Birmingham from 9th to 11th May.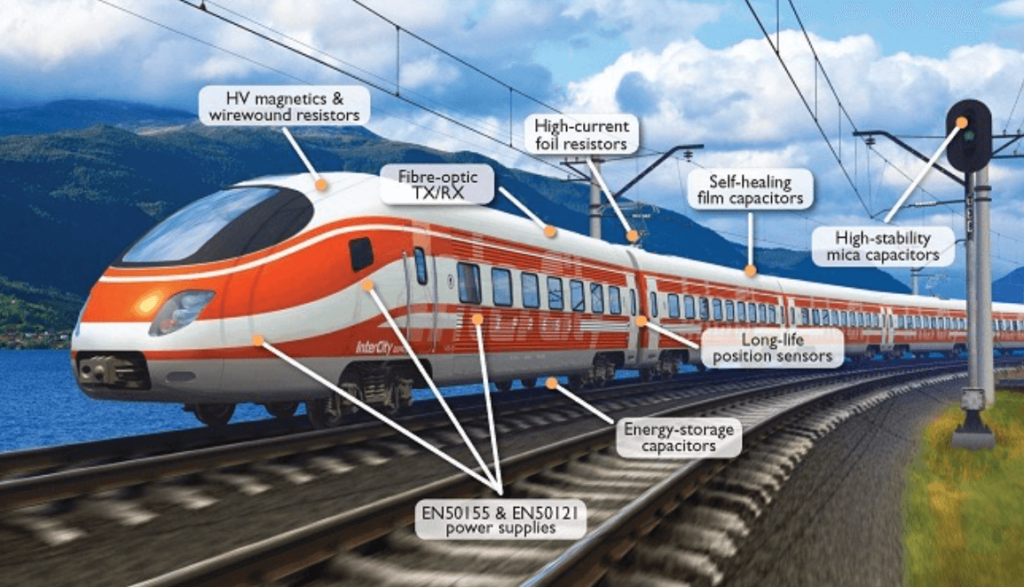 Charcroft Director, Debbie Rowland, said:
"Ensuring long-term reliability in harsh operating environments is critical in the rail sector"

"Charcroft combines specialised components with an understanding of the unique design challenges within the rail sector and through-life support, which includes obsolescence management. This helps rail OEMs to take advantage of the latest developments in component technology whilst minimising the risk of downtime throughout the lifetime of the electronics systems in rolling stock and signalling equipment."
Delegates to Railtex 2017 will be able to discuss specific design challenges with Charcroft Product Specialists and Engineers from Charcroft's franchised component suppliers.
Ruggedised Electronic Components
Charcroft's range of ruggedised components provides resistance to extremes of temperature, vibration, shock and harsh environmental conditions. The range includes high-power, high-voltage resistors, long-lifetime and high-voltage capacitors; power supplies approved to EN50155 and 50121; pressure sensors, thermostats and circuit breakers; high-voltage opto-isolators, fibre-optic transmitters/receivers and infra-red switch sensors as well as high-power transformers and inductors.
Charcroft is a franchised distributor for electronic component manufacturers which include Airpax, Exxelia Group, Kemet, Klixon, MTM Power, Sensata and TT Electronics.
About Charcroft
Charcroft Electronics is a privately-owned specialist distributor and manufacturer of electronic components for harsh and high-end applications. The distribution linecard is focussed on passive, interconnect, electromechanical and optoelectronic components as well as power supplies and rugged semiconductors.
At its UK-based, BS- and CECC-approved production facility Charcroft manufactures custom passive assemblies, audio and precision foil resistors in addition to silver mica and legacy ceramic capacitors. This facility is a Vishay-approved Precision Centre for Bulk Metal® Foil resistors and offers taping and reeling, in addition to Precision Express® manufacturing for prototype and pre-production quantities. Charcroft is approved to BS9000, IECQCECC and BS EN ISO9001:2000 and has over 40 years of experience as an Approved Supplier to major OEMs and CEMs in the industrial, defence and other high-end sectors.
Press Release © Charcroft.