Charcroft to Showcase Specialist Sensors at National Event
See the latest reflective optical sensor with market-leading ambient-light immunity on Stand D8 at Sensors & Instrumentation 2017.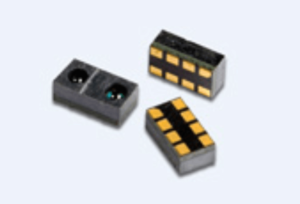 The OPB9000 is the latest sensor to be added to Charcroft Electronics' range of sensors which are used extensively in the mil-aero, oil & gas, off-road and rail industries.
Specialist Sensors for Harsh Environments
Charcroft's range also includes high-resolution electrolytic tilt sensors & inclinometers used for level measurement in constructional and agricultural vehicles where their excellent linearity and very low drift enhance accuracy and safety.
For HVAC and pump applications, low-cost water pressure sensors use ceramic capacitive technology to achieve high accuracy over a wide operating temperature range. Despite their small size, these sensors provide multiple port and connector options and 100% automated calibration.
See Charcroft's Range of Rugged Sensors on Stand D8
In addition to tilt and water pressure sensors, Charcroft's Product Specialist will be on the stand to help delegates to solve sensor design challenges for measuring and controlling air and liquid flows and temperature as well as linear or rotary position.
Charcroft Electronics is a franchised distributor for leading specialist sensor manufacturers which include Airpax, Fredericks, Klixon, Sensata, and TT Electronics' Optek and Roxspur brands.
About Charcroft
Rugged electronic components provide only part of the solution for the electronics systems used in new rail industry designs and legacy equipment. Charcroft Electronics offers a team of product specialists who understand the challenges of designing, upgrading or maintaining electronics systems in harsh environments and over an extended lifecycle.
FOR ALL THE LATEST INFORMATION, NEWS, IMAGES, VIDEOS AND DOCUMENTS FROM CHARCROFT PLEASE CLICK HERE.