Skoda Delivers Last of 250 ForCity Alfa Praha Trams to Prague
Czech rolling stock manufacturer Skoda, which is based in Pilsen, has delivered the last of 250 ForCity Alfa trams to members of the Prague Public Transport Company. This marks the completion of one of the biggest orders Skoda has ever had.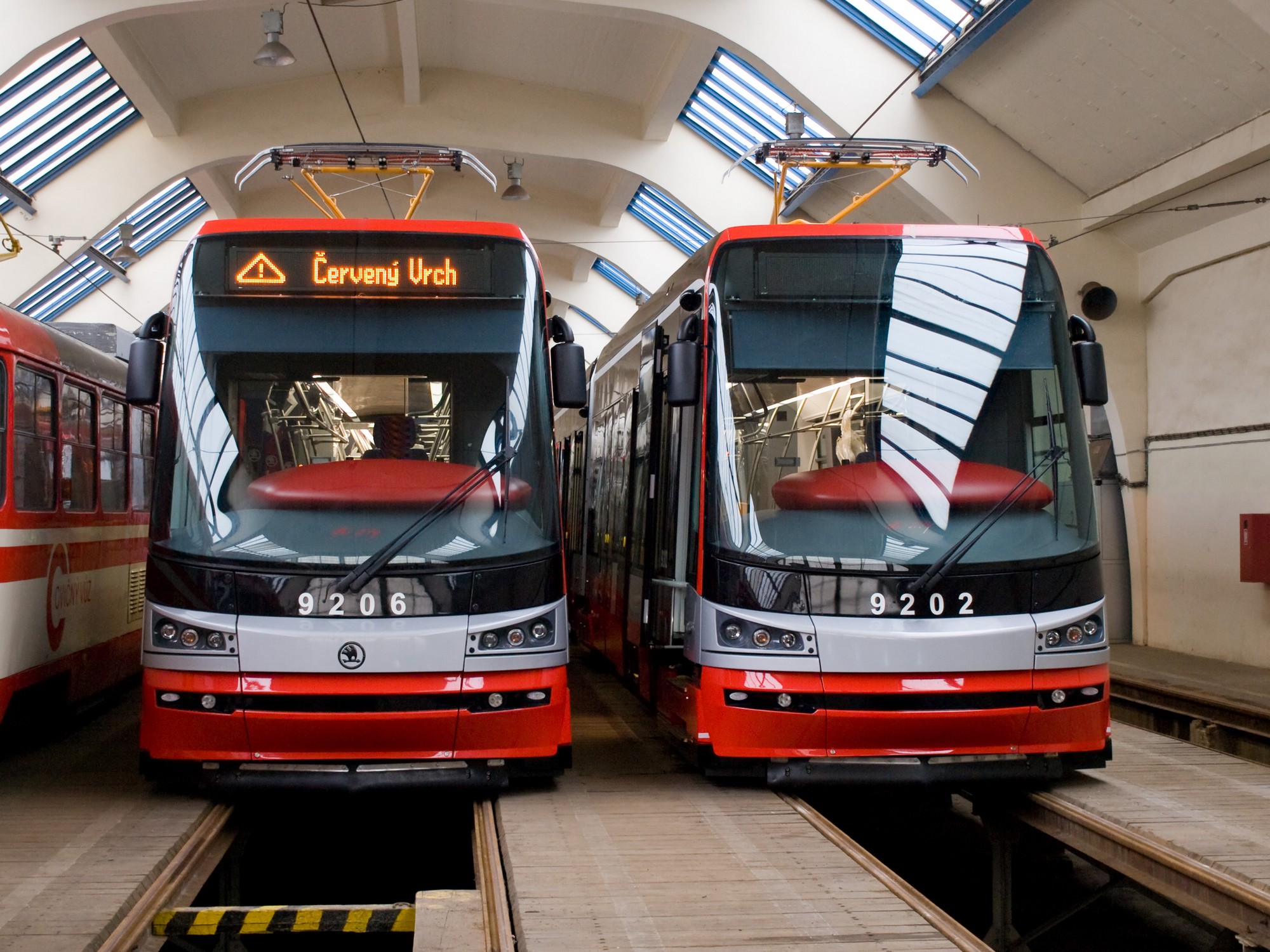 Petr Brzezina, Chairman of the Board of Directors and CEO of Skoda Transportation, said:
"It's been almost ten years since the first red-silver, low-floor tram with a timeless Skoda design was launched in Prague. Since then, our vehicles have successfully carried passengers for over fifty million kilometres. ForCity trams are high-quality trams and there is great interest in them, as evidenced by last year's orders for up to 176 ForCity Smart trams for Ostrava and Plzeň, and especially the three German cities of Mannheim, Ludwigshafen and Heidelberg."
Petr Witowski, Chairman of the Board of Directors and CEO of DPP, said:
"Today we received the last of a total of 205 15T trams from Skoda Transportation. this was one of our key long-term contracts, and we have concluded an important stage in the modernisation of our fleet.

"We are glad to have modern and comfortable trams for Prague citizens as well as tourists. They are also 100 percent low-floor, offering problem-free transport for passengers with reduced mobility. This is in line with Prague's strategic priority to ensure barrier-free access throughout the city's public transport network by 2025."
ForCity Alfa Praha Trams
The ForCity Alfa Praha is the first tram in the world in serial production that has a low floor and pivoting bogie. It is also the first to feature a unique drive with permanent-magnet, fearless motors driving all the wheels of four axle-less bogies. Thanks to the bogies' location under the bellows transition and under the end of the vehicle the interior layout benefits from maximum variability.
Each tram is 31.4m long and less than 2.5m wide. Each uni-directional, three-section vehicle (standard gauge) has a maximum capacity of 180 passengers. Of these, 61 will have seats. Six wide doors allow passenger to enter and exit efficiently.
Radek Elhota, Project Manager, Skoda Transportation, said:
"The first tram was delivered to the transport company on January 28, 2011. The 100th tram was delivered in 2014, and the 200th tram with a new design was delivered in 2017."
The tram's design and interior saw an update in 2015. During these changes the tram got some technical innovations. Skoda has delivered 125 of these upgraded vehicles, which feature air-conditioning and wifi. The new design is particularly striking at the front of the tram. This is where the colour scheme underwent significant modifications. The central section of the front and the windscreen frame are now yellow-orange.