Bombardier Transportation has signed an integrated logistics services contract with Trenitalia for the ETR500 very high-speed Frecciarossa fleet.
Thanks to this agreement Bombardier will continue to supply new and repaired components and spare parts to ensure the long-term maintenance of the ETR500 trains. The contract requires Bombardier to provide around 120 different components within 48 hours. These components encompass new, repaired and overhauled parts, including critical components like traction cooling equipment and transformers.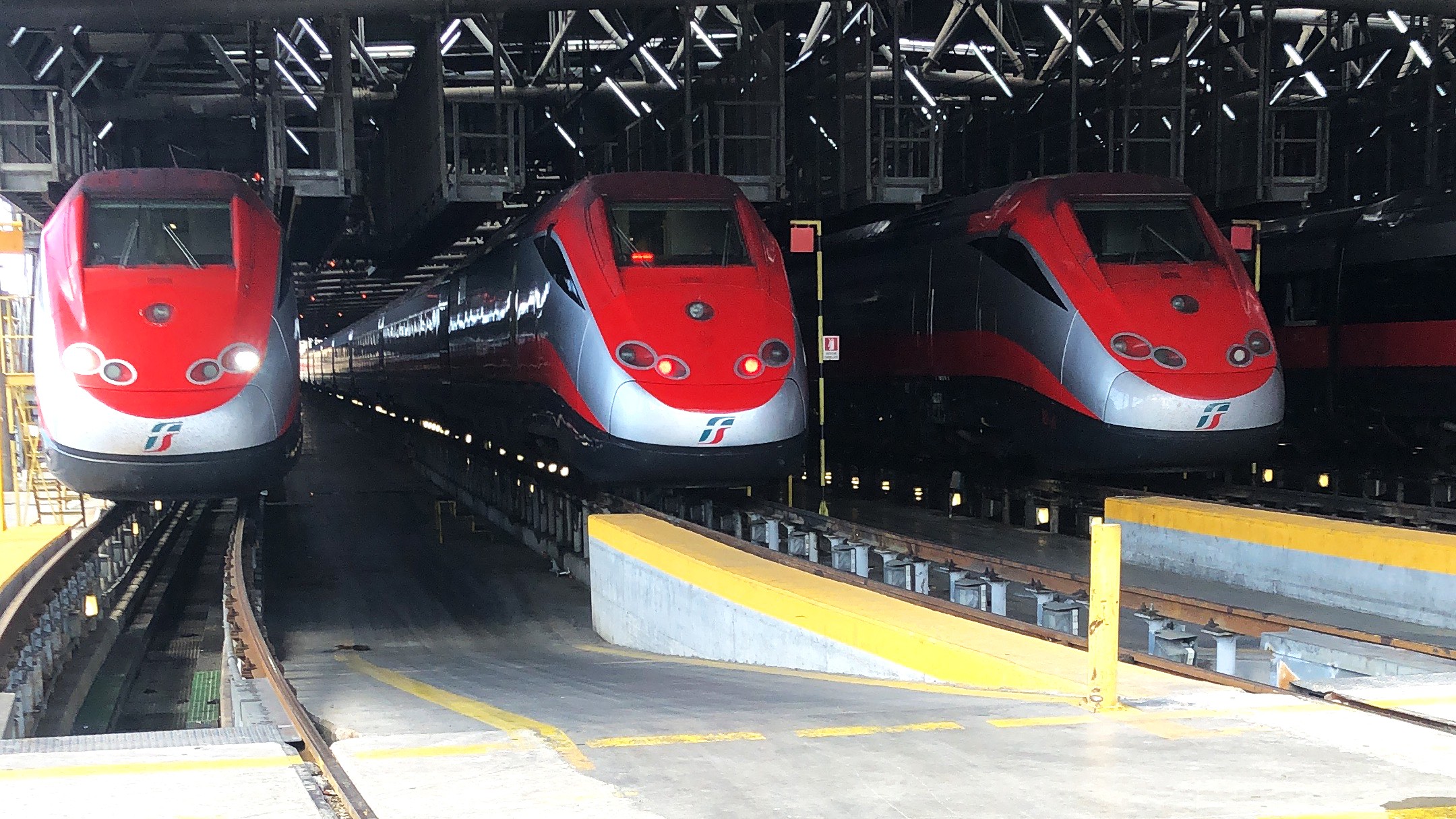 The base order is for a six-year period. There is also an option for an additional six years.
"We are very pleased to continue our long-term collaboration with our customer Trenitalia with this new agreement for integrated logistics support services. This tailored contract will ensure continuous availability of consumable spare parts and repairable components for the ETR500 Frecciarossa fleet.
"I would also like to take this opportunity to express my thanks to Italy's rail industry, especially our Bombardier employees, as they play their part in supporting our nation during these unprecedented times."
ETR500 Frecciarossa Fleet
Trenitalia's ETR500 trains are very high-speed electric multiple units. A consortium consisting of Bombardier, Alstom and AnsaldoBreda (now Hitachi Rail Italy) manufactured the fleet of 58 trains. They have been carrying passengers in Italy since the mid-nineties. Since 2008 they have been branded as 'Frecciarossa' (red arrow) trains.
Also read: